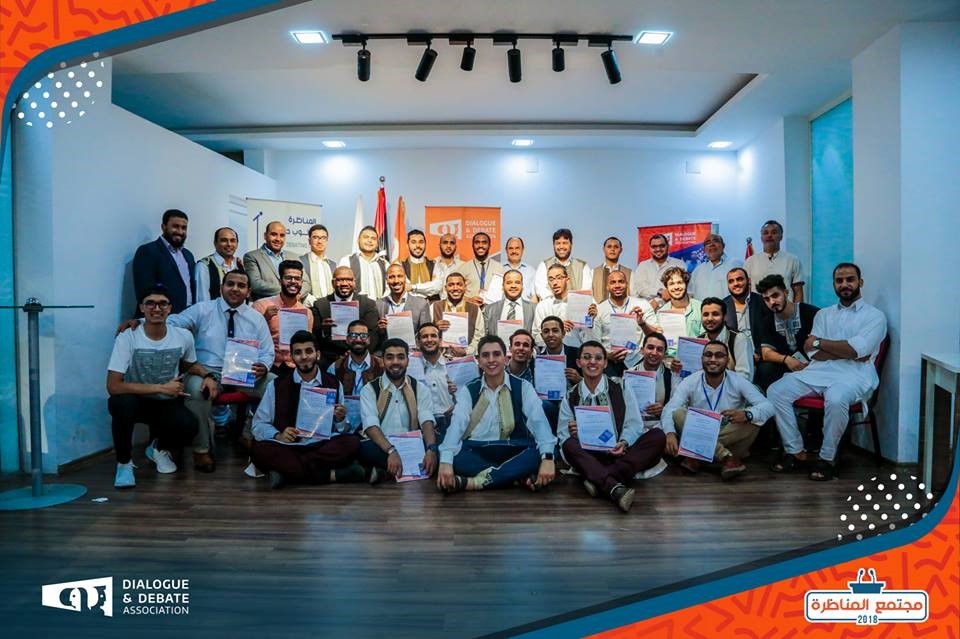 Debate Training of Trainers (ToT)
The National Training for Debate Trainers is a group of advanced workshops introduced to an elite group of carefully chosen debaters from all across Libya to be future trainers in the field of debate; to improve their skills in this field, thus, enabling them to teach and train new debaters in their clubs and local communities.

In this kind of training which is done annually by DDA, call for applicants is open for all interested debaters from different backgrounds and Libyan cities to compete for a limited number of available seats. Those seats will be given to a carefully chosen group of debaters -based on a certain criteria- who will be given the training to be evaluated at the end by a test that when passed a license of TOT is given to the trainer to be certified trainer from DDA which will provide access to technical & logistic support to spread this culture while working also with their local clubs in different Libyan cities cooperatively with working with DDA in leading debate trainings that are focused on school and university students.

The Debate ToT lasts for no less than 7 days where TOT skills are equipped through advanced workshops in debates. DDA usually requires certain terms for applicants for such training concerning Age, as trainers should not be less than 16 years nor more than 35 years old, knowledge, as applicants should at least have basic knowledge of debates through at least one basic debate training with any club/association, also experience, as applicants should have per minimum of 1 year of debate experience where he/she participated in different debate activities and/or tournaments, and last but not least residency, as applicants should be living in Libya in order for him/her to be able to carry out trainings in different Libyan cities as a certified debate coach from DDA.