Debating Championship
National Universities Debating Championship (NUDC2021)
December 2021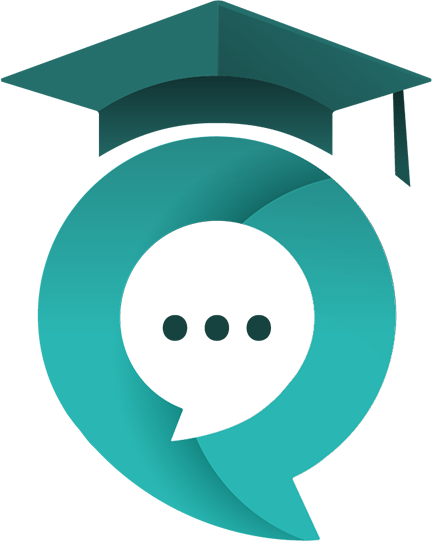 Signing an MOU to organize the NUDC2021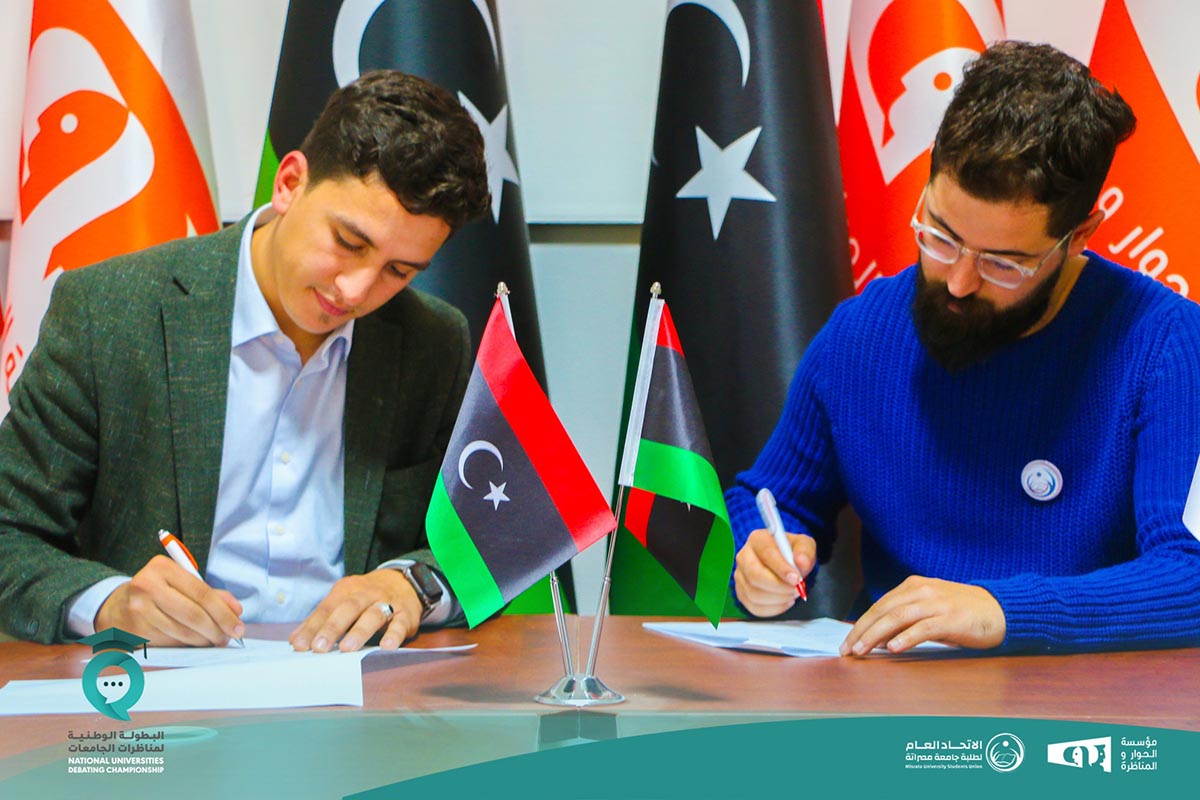 Signing an MOU between Dialogue & Debate Association & Misrata University Student Union to organize the NUDC2021
Remote Qualifying Rounds:
The opening moments of the virtual tournament.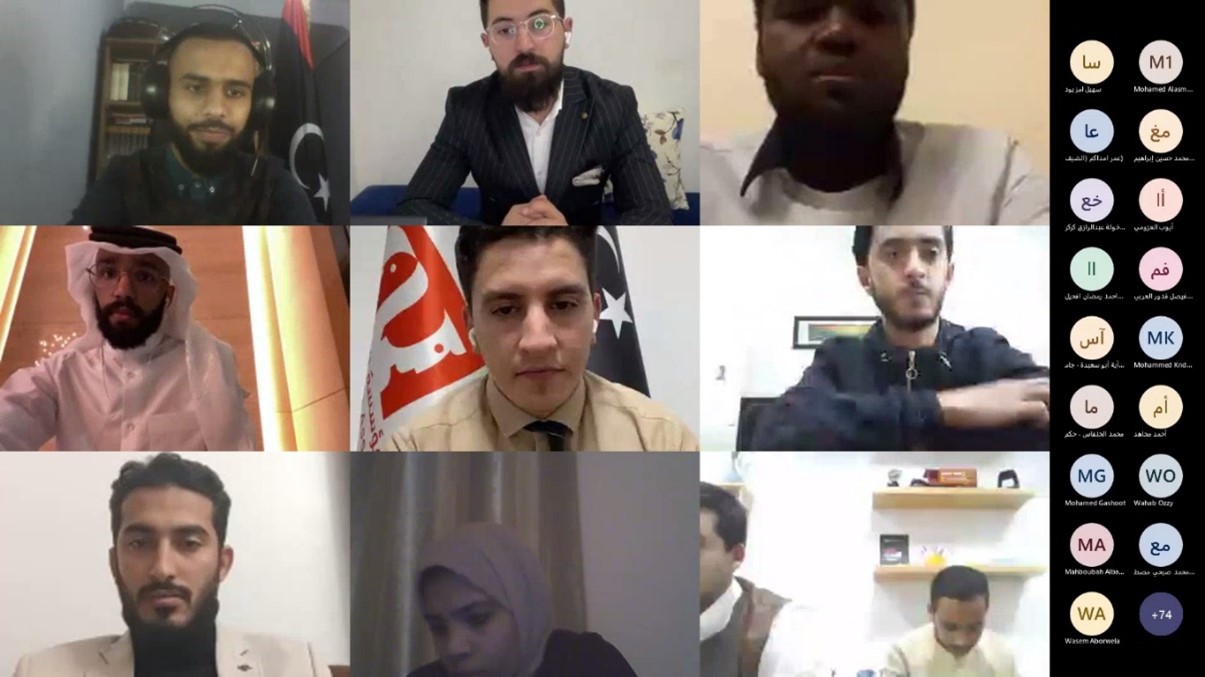 Announcing winners in the virtual settings
In-Person Qualifying Rounds: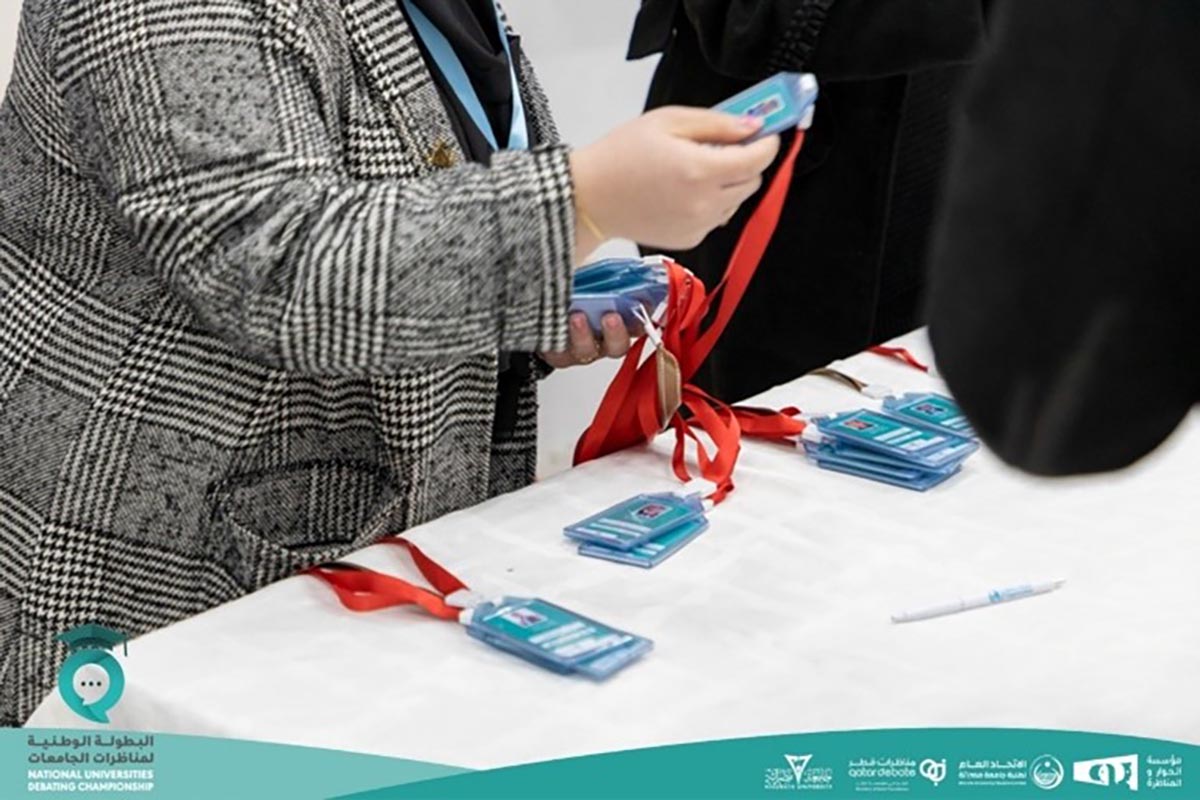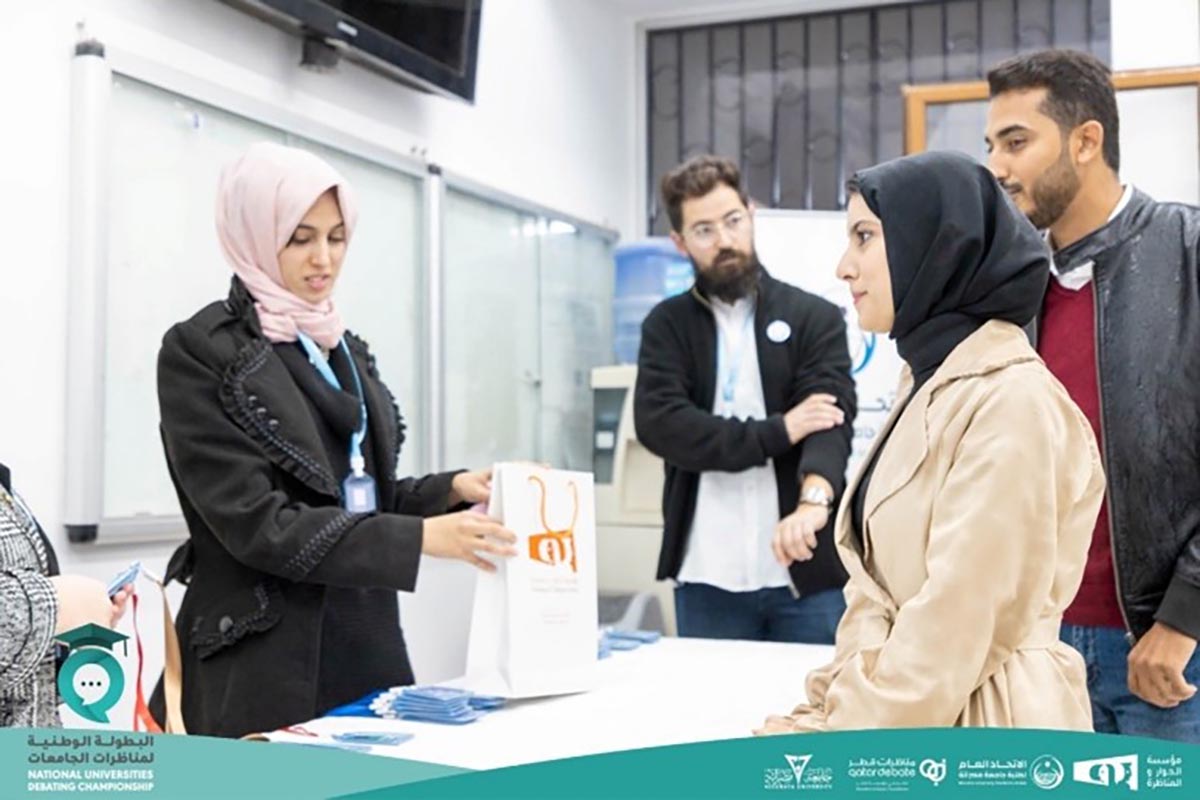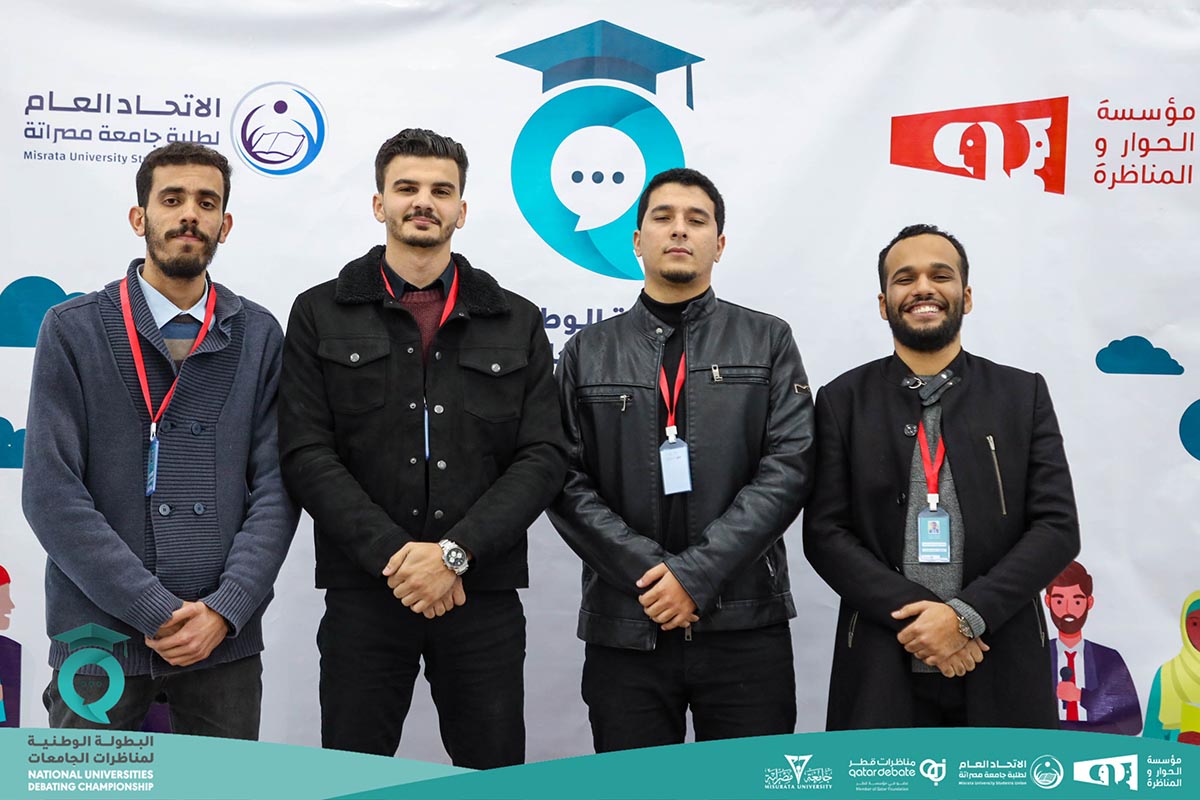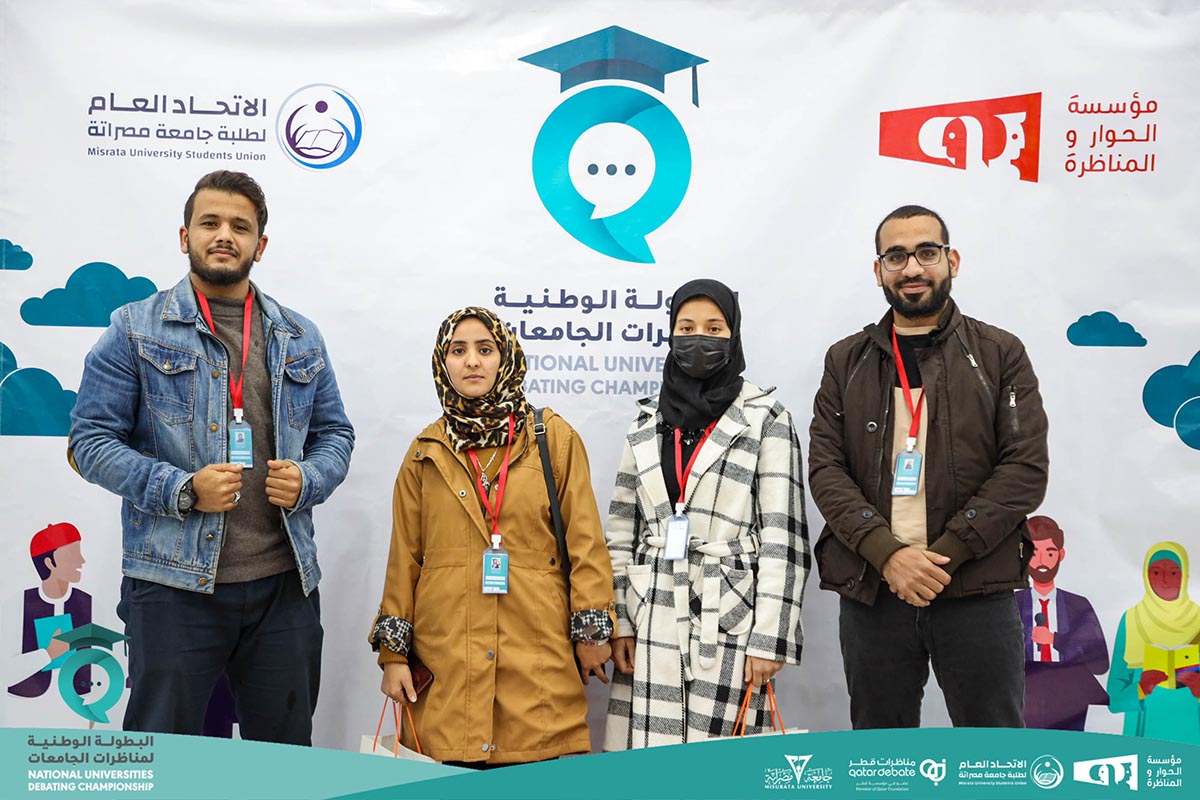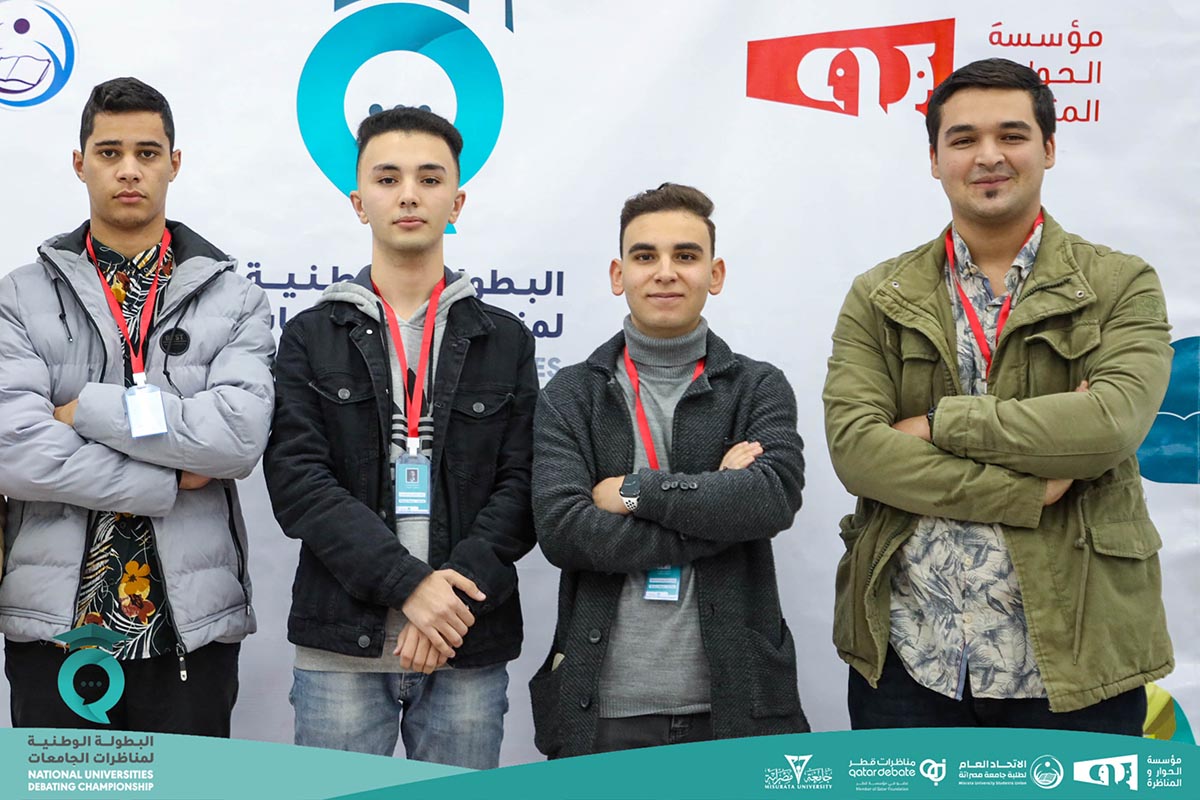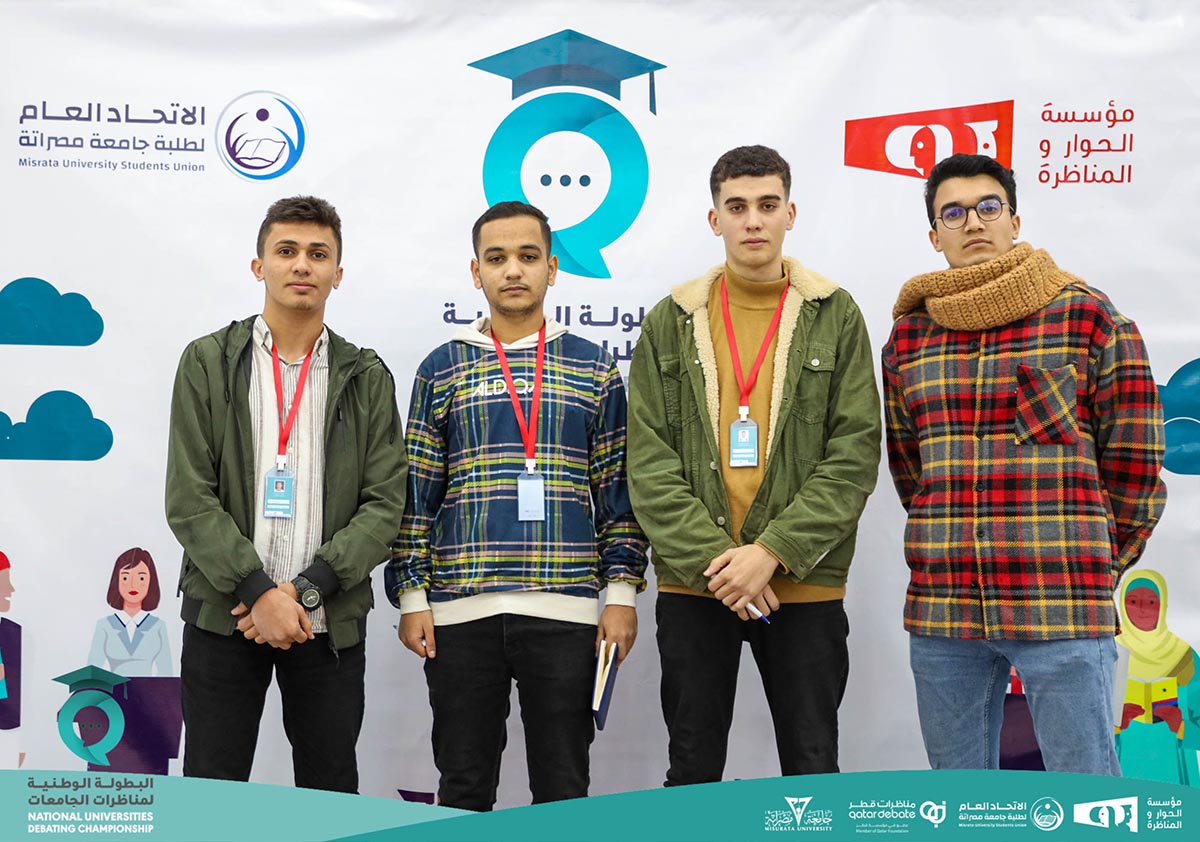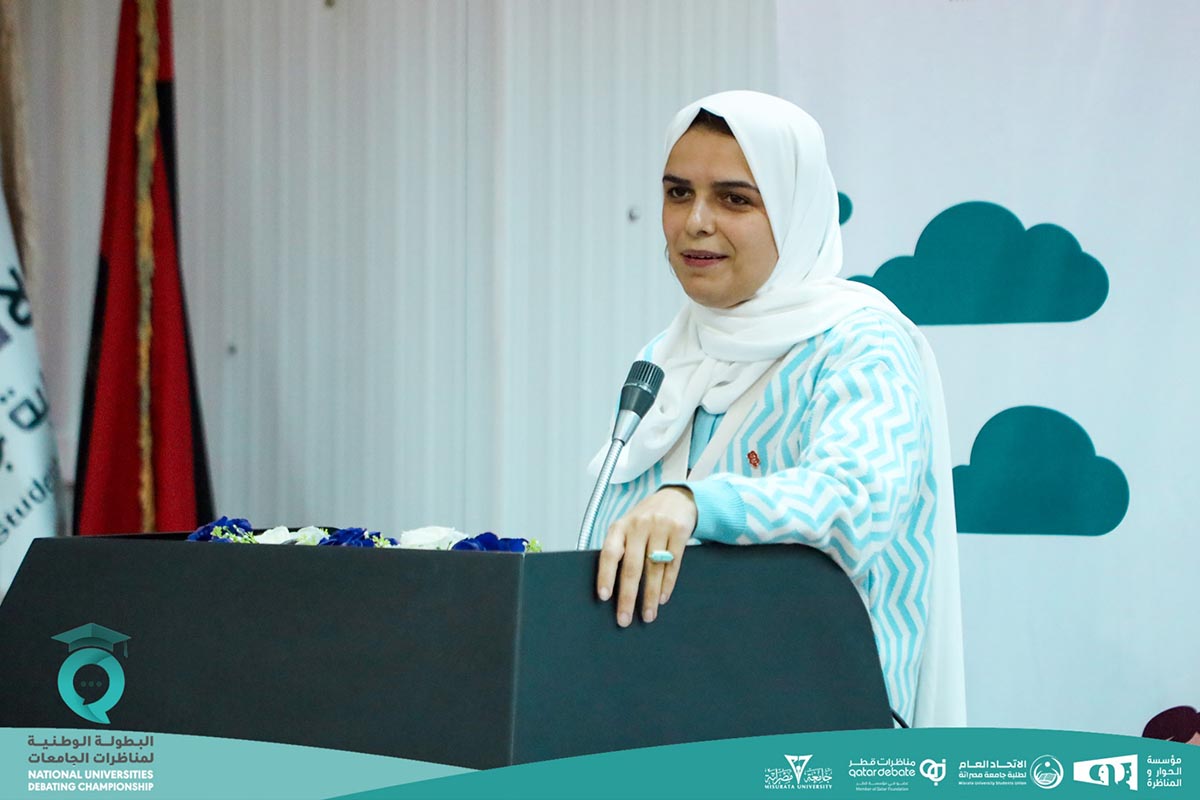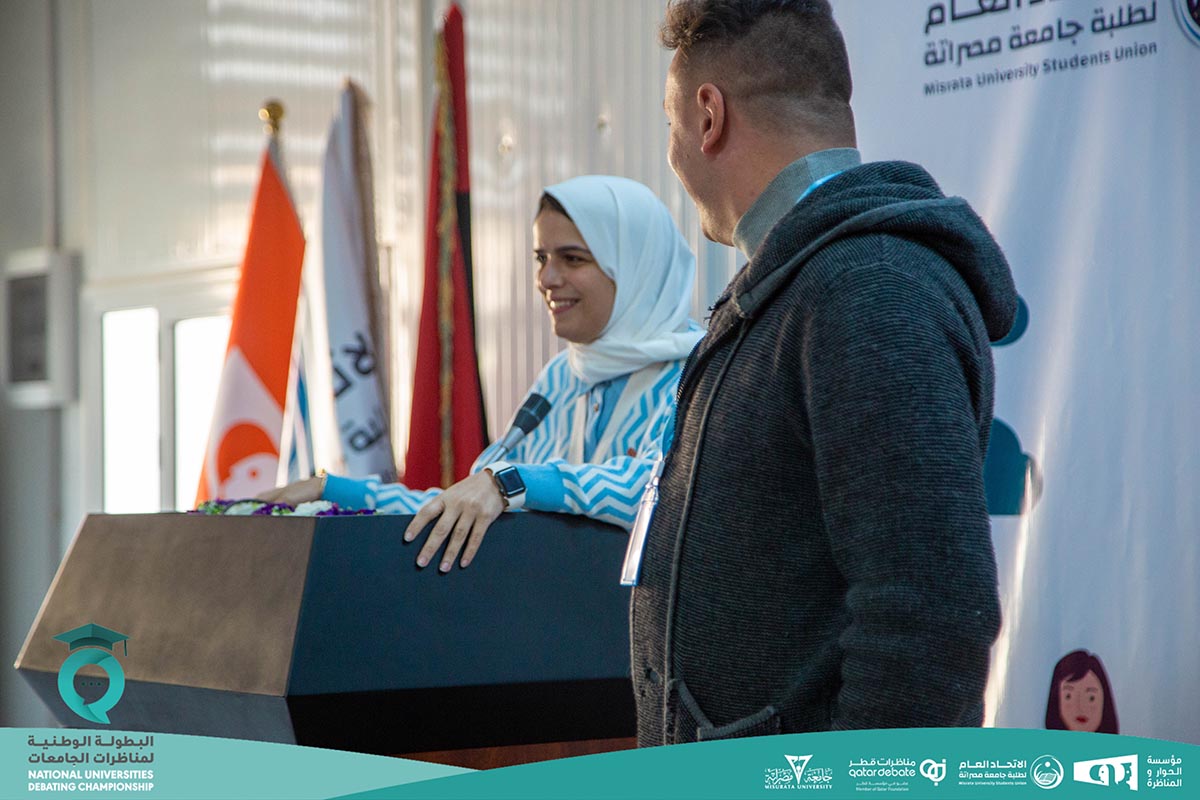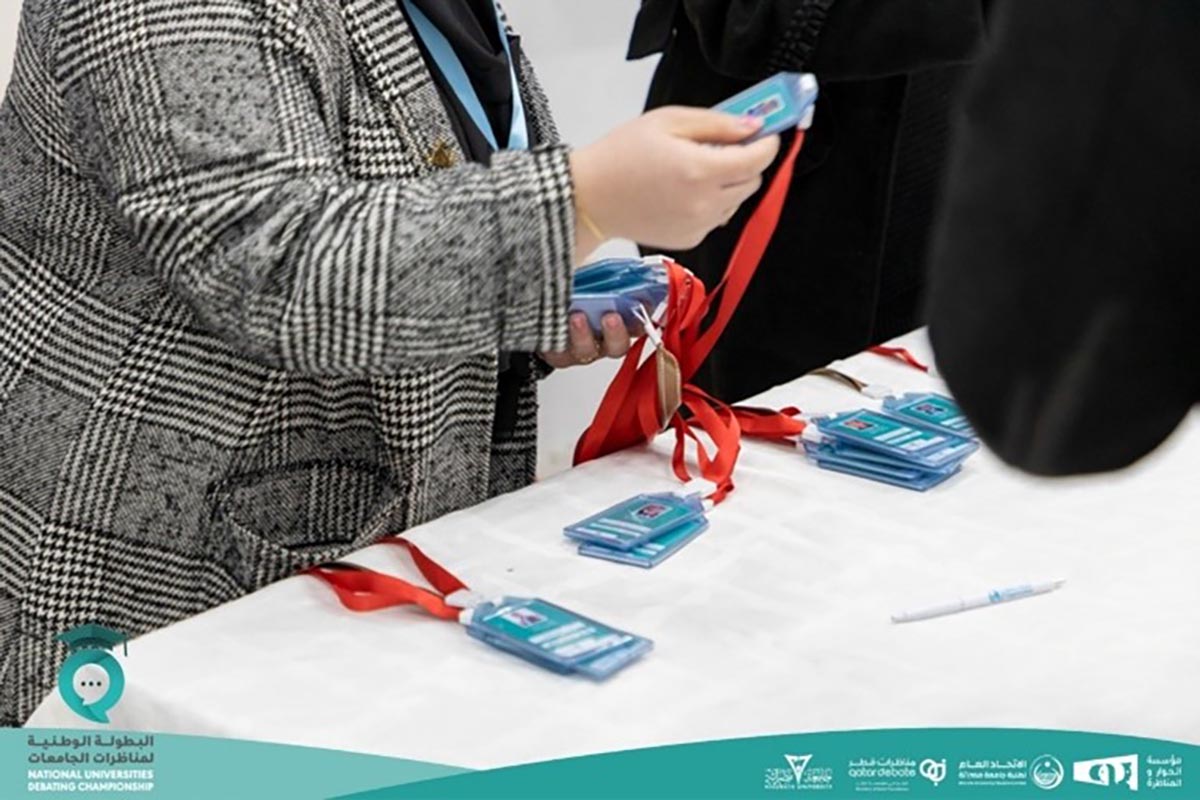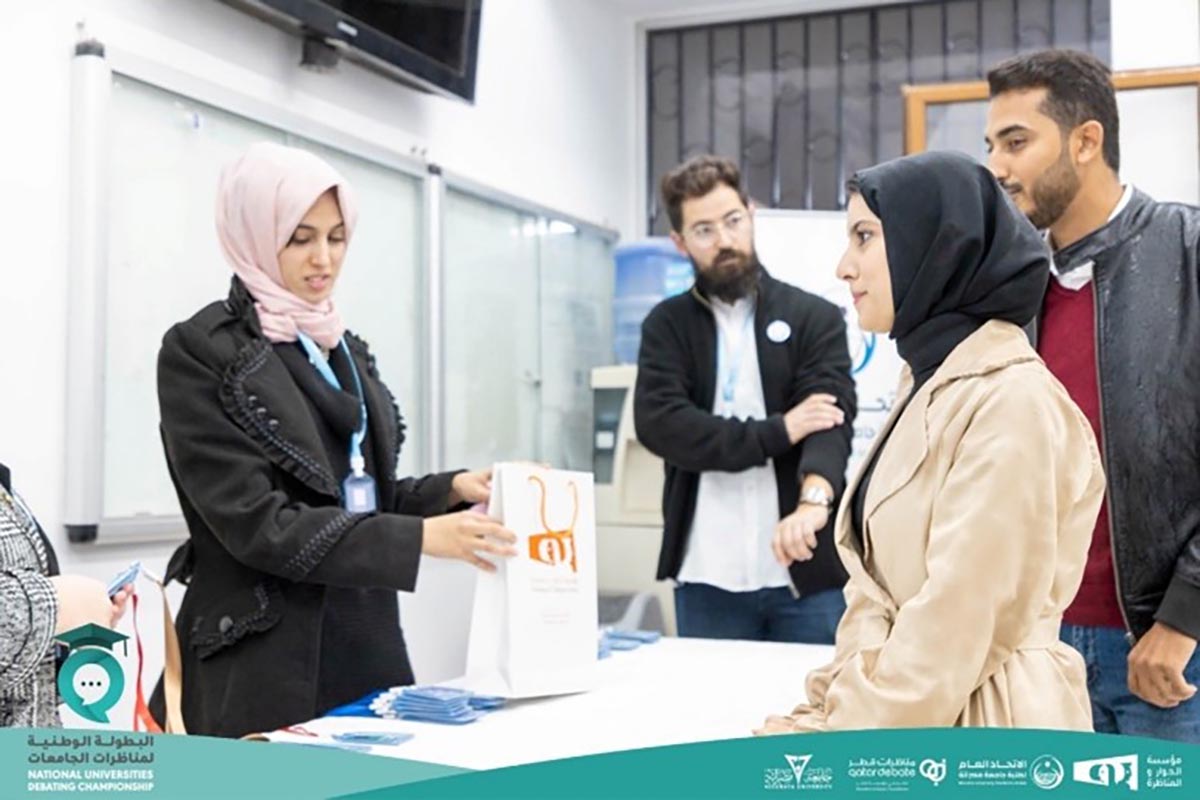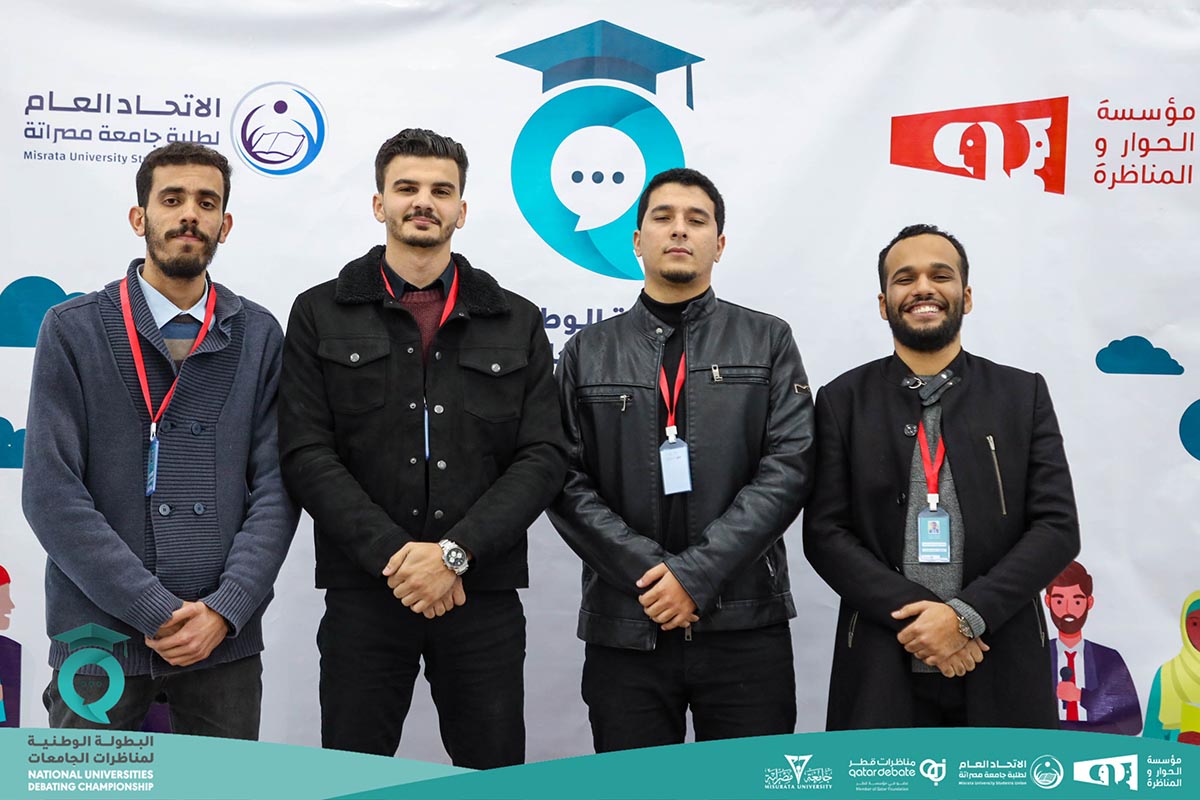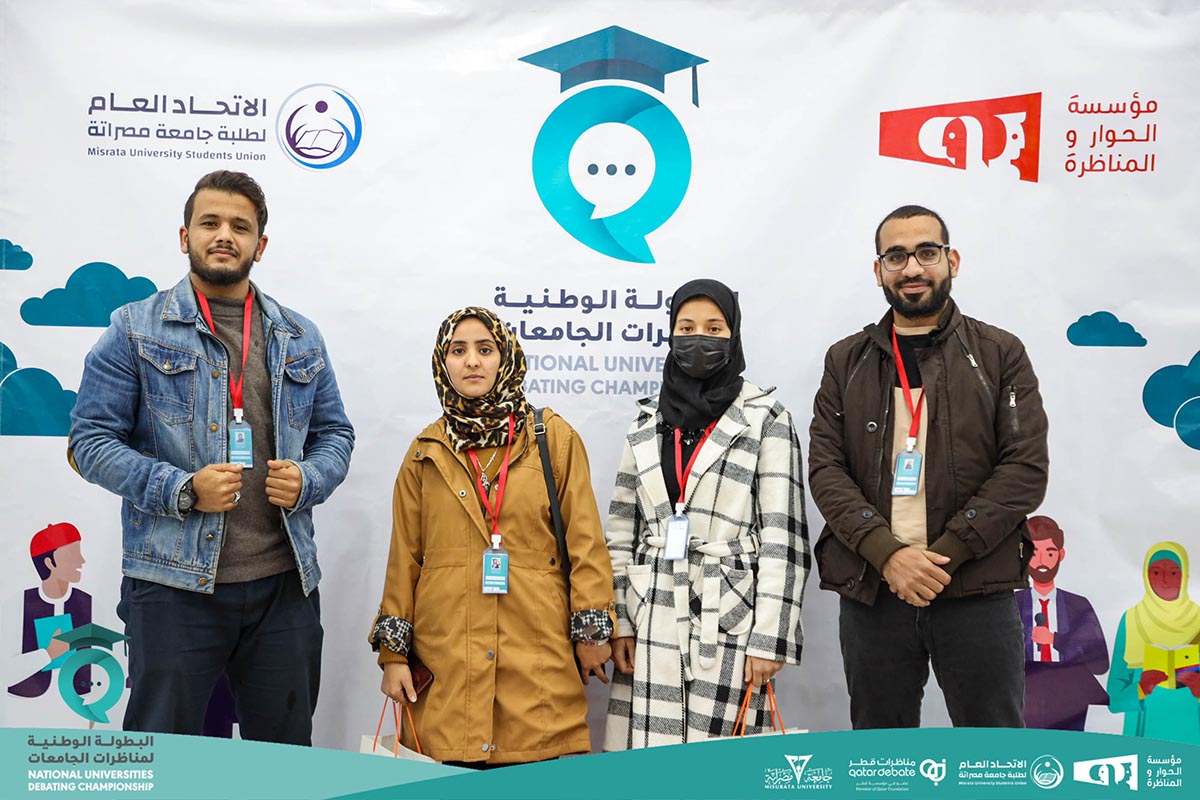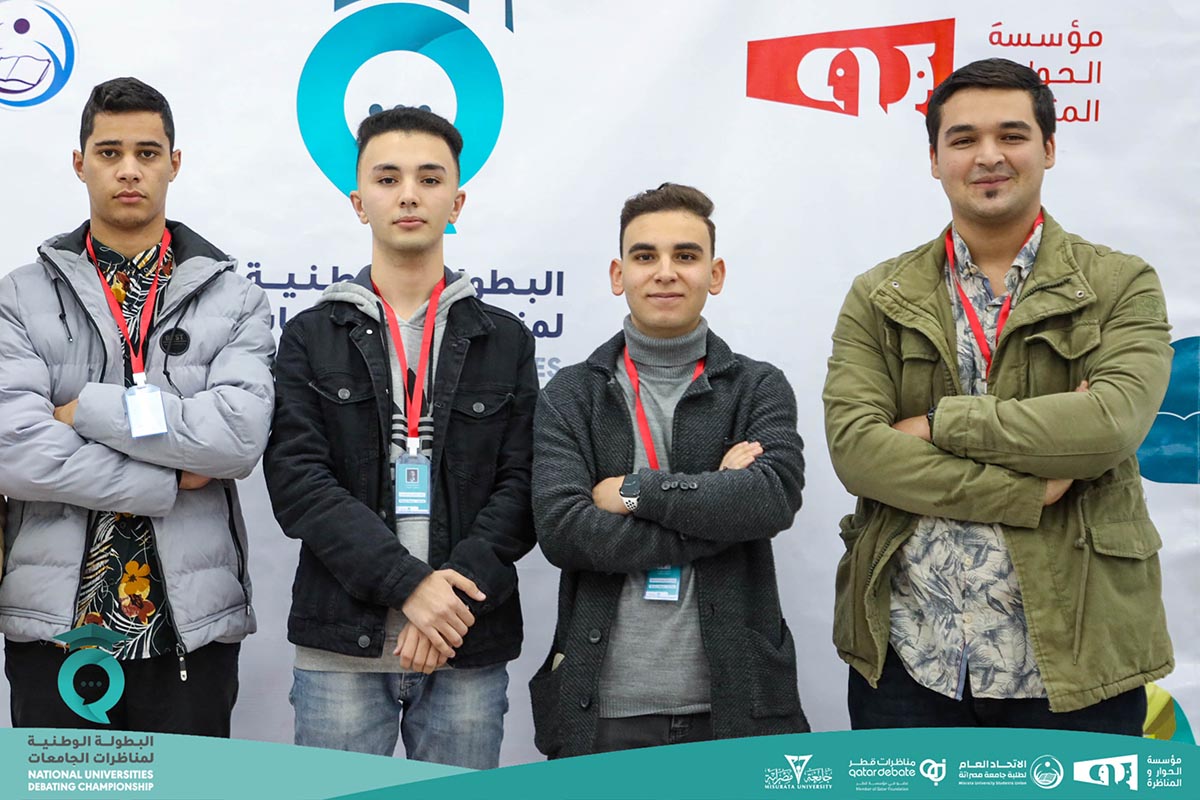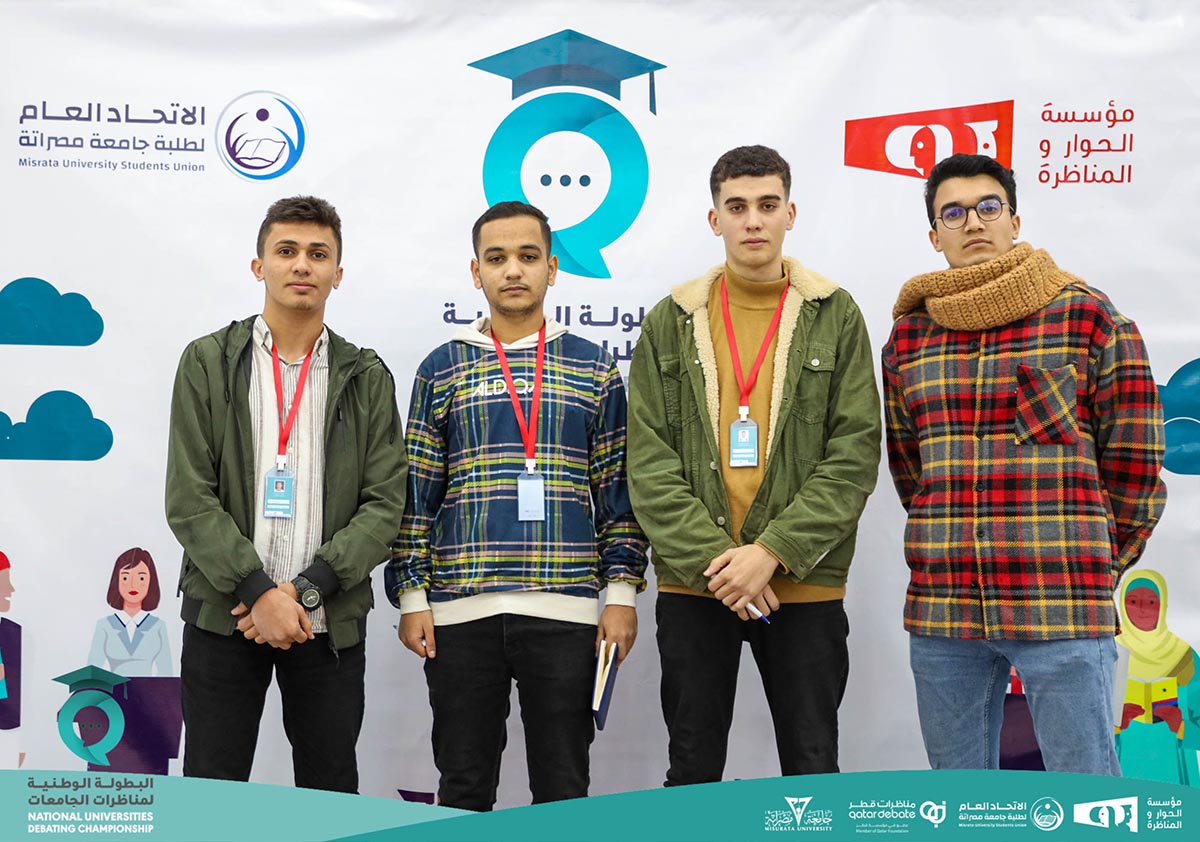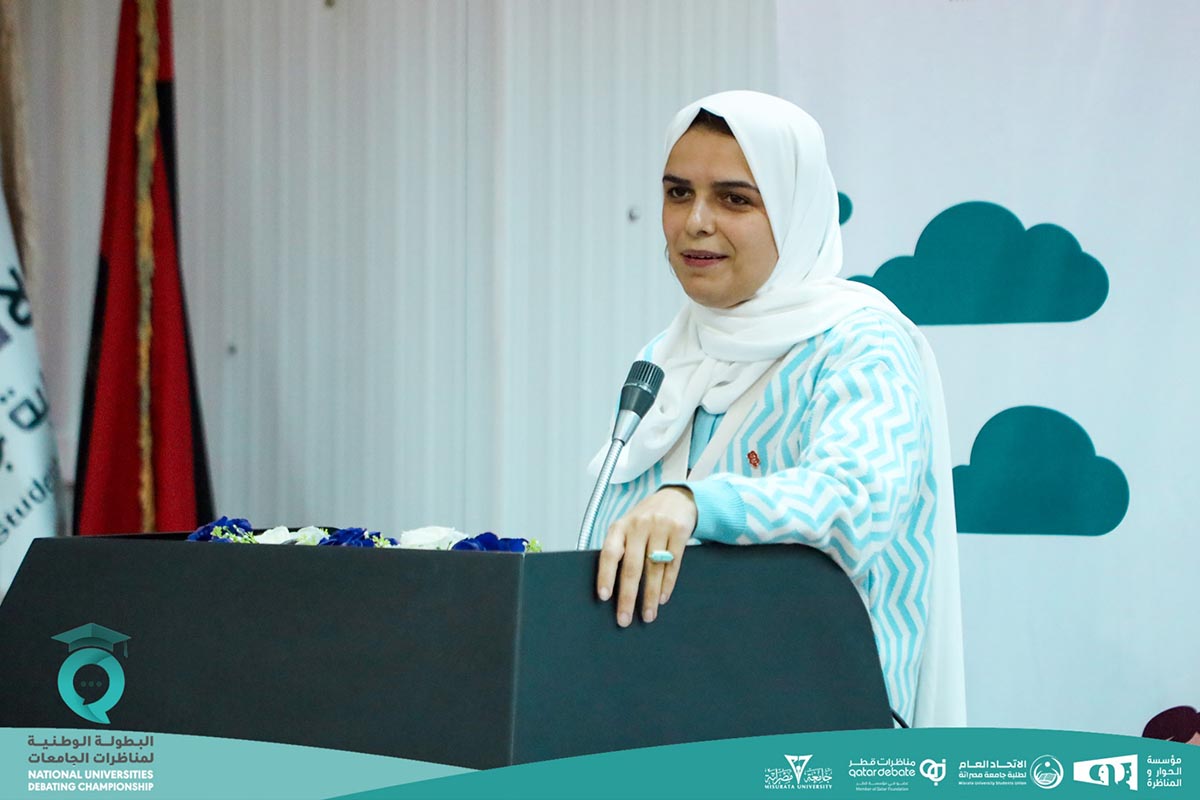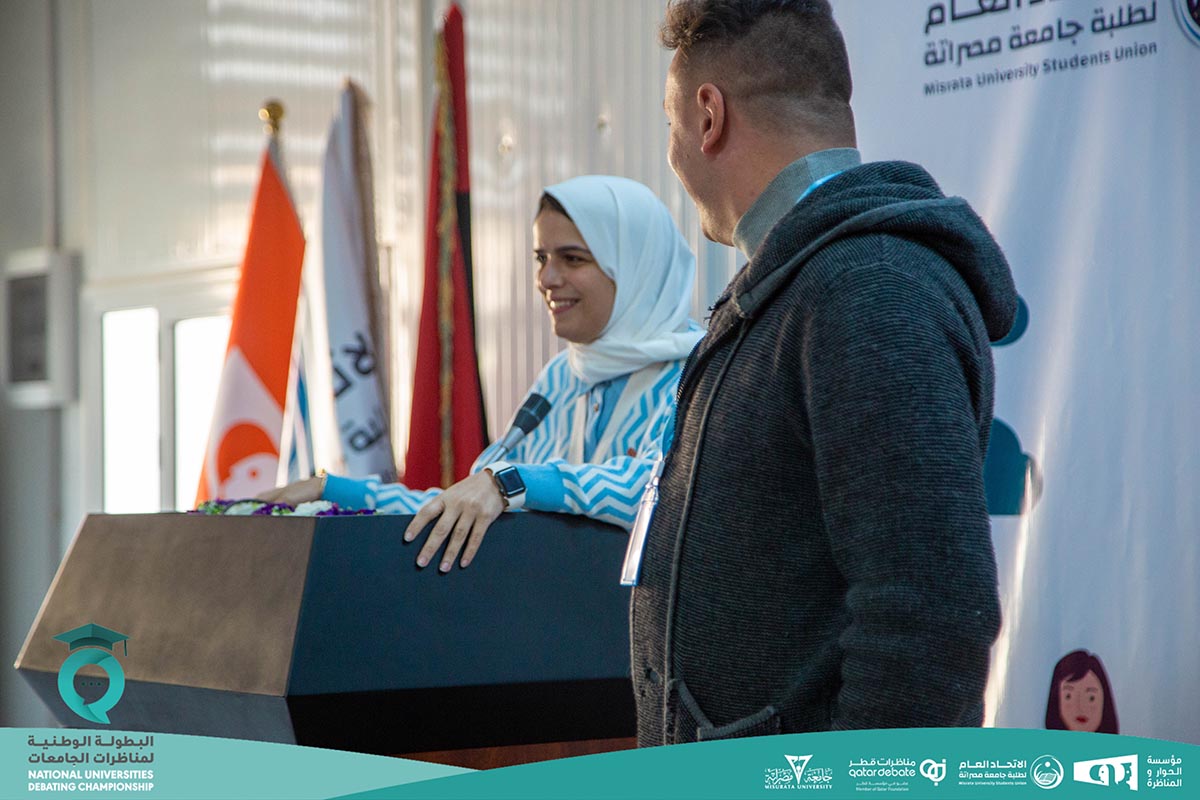 Photos of the opening of the tournament.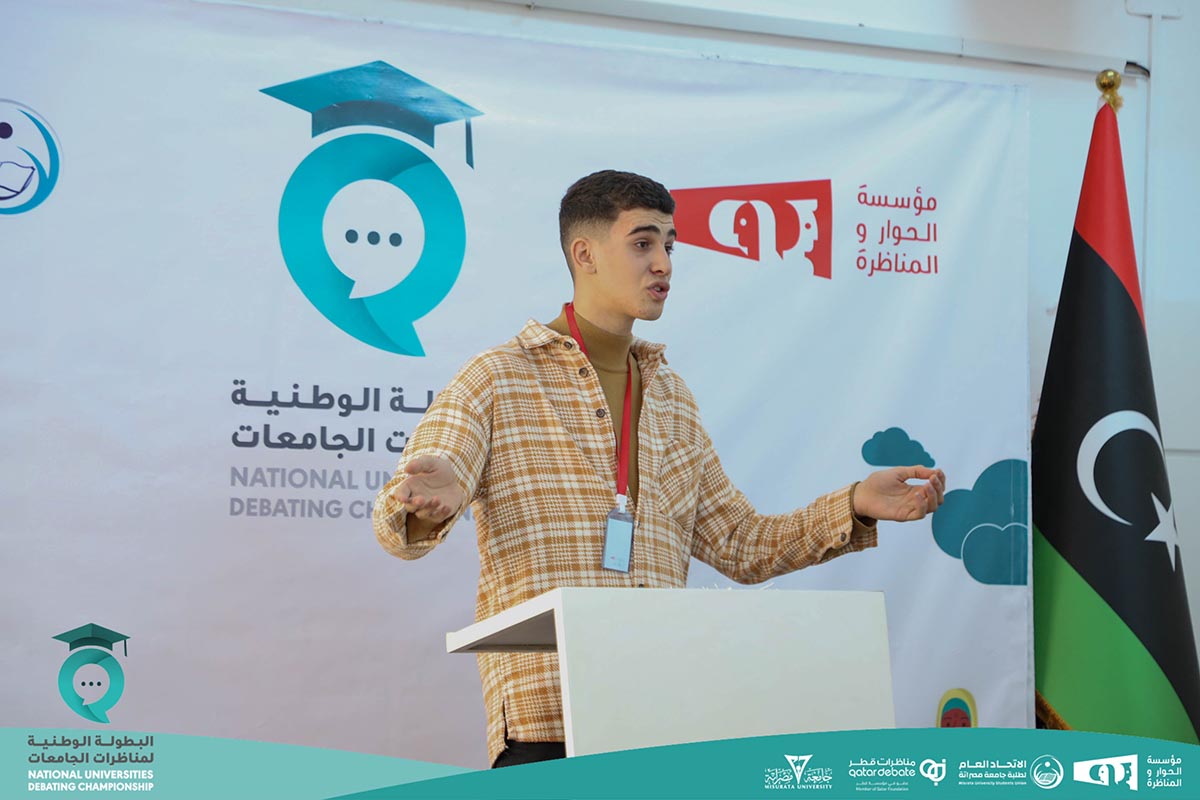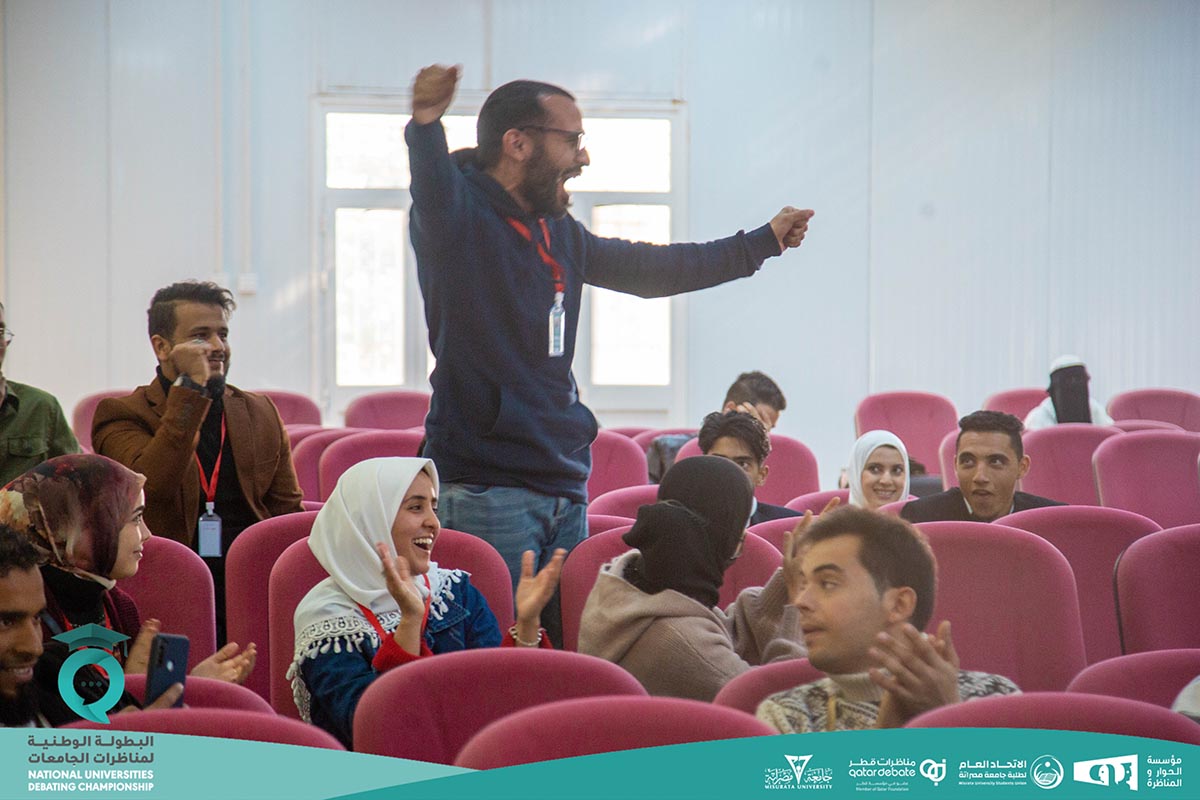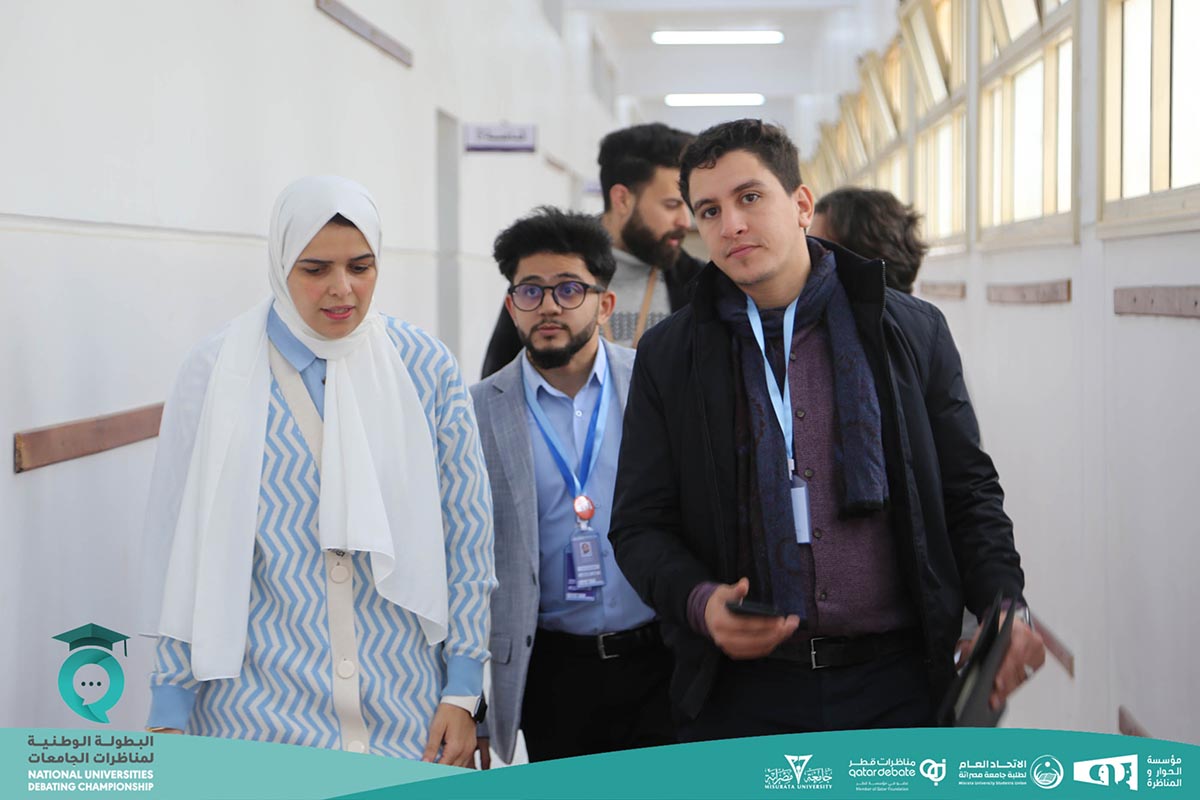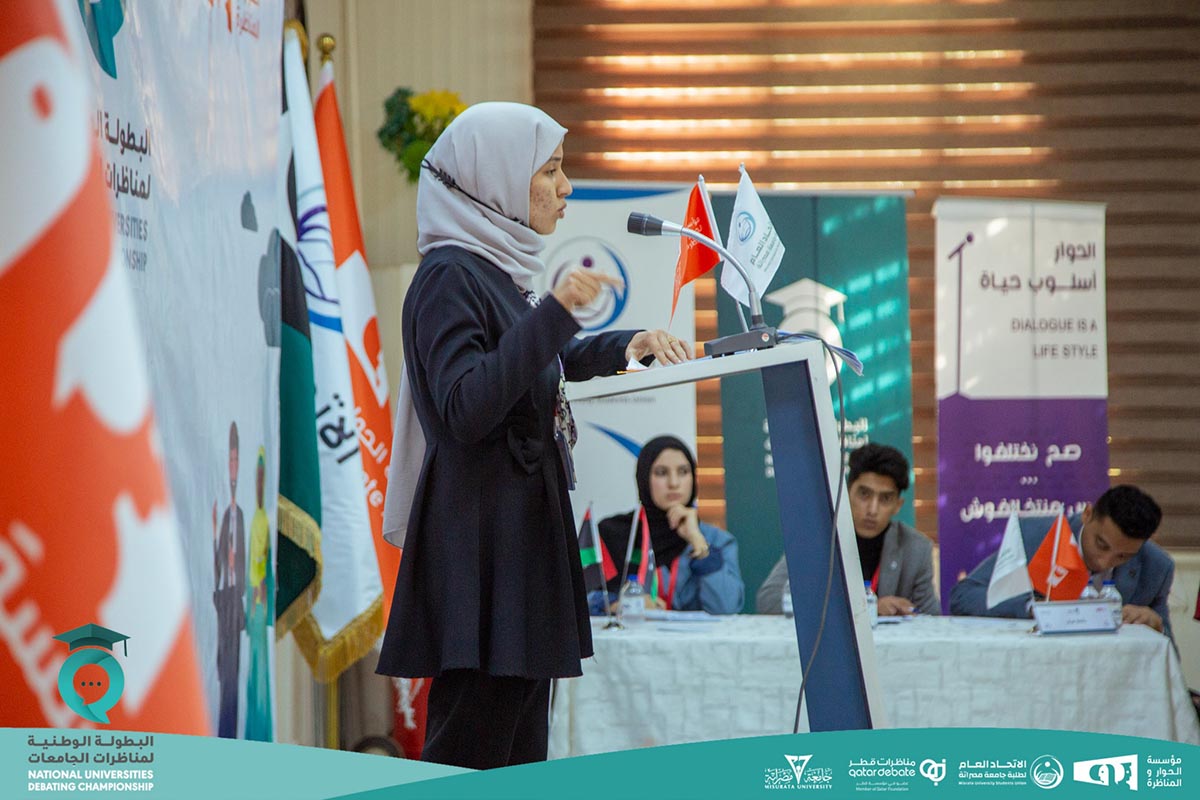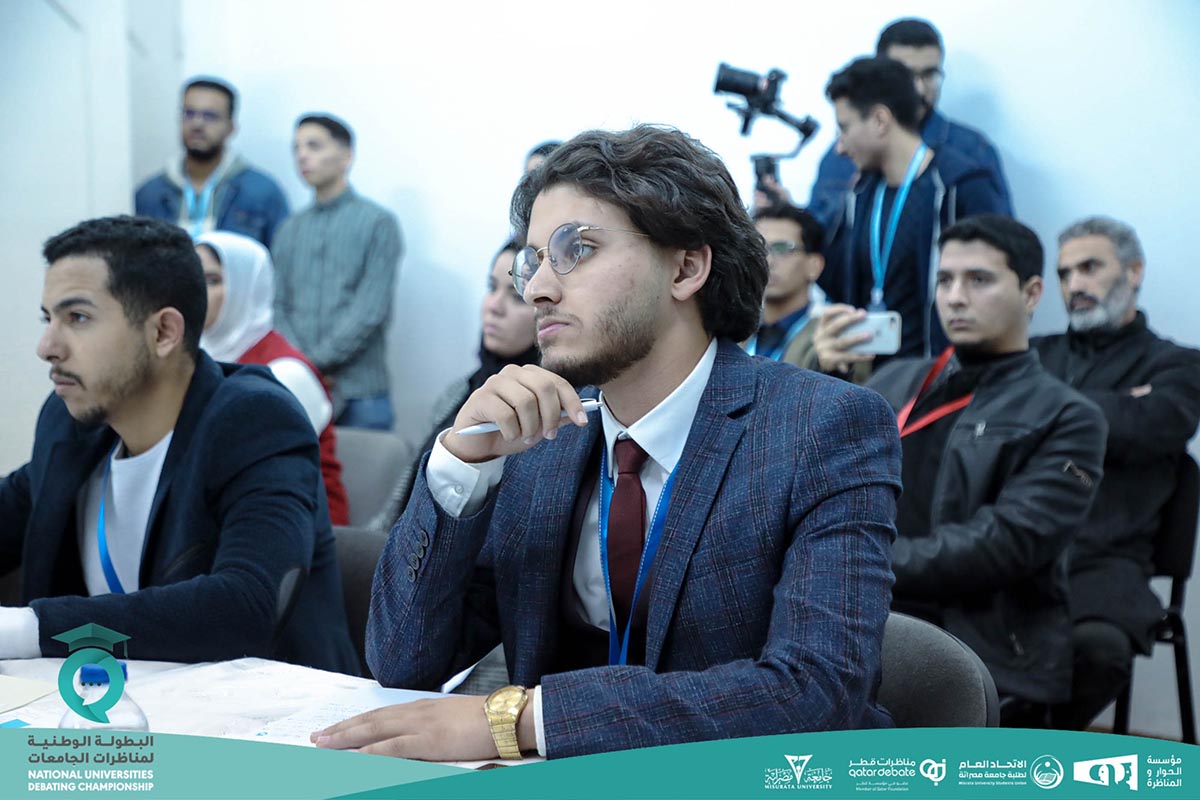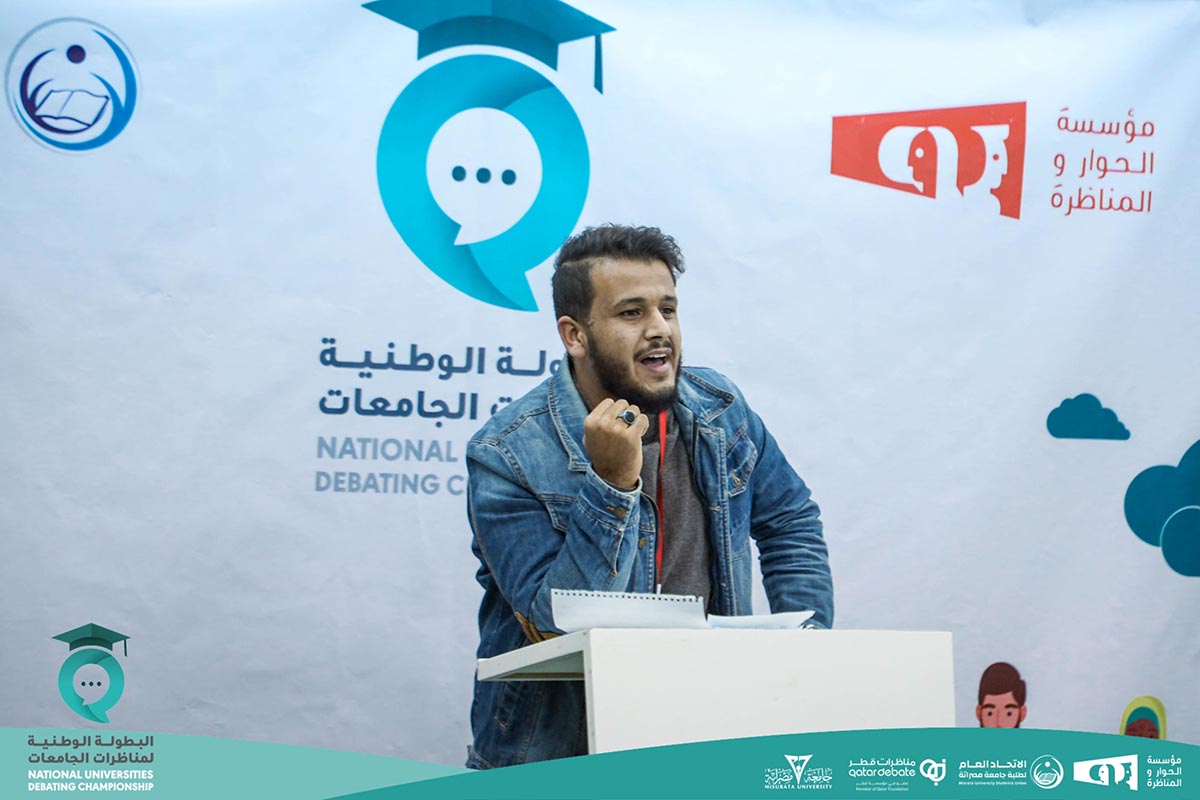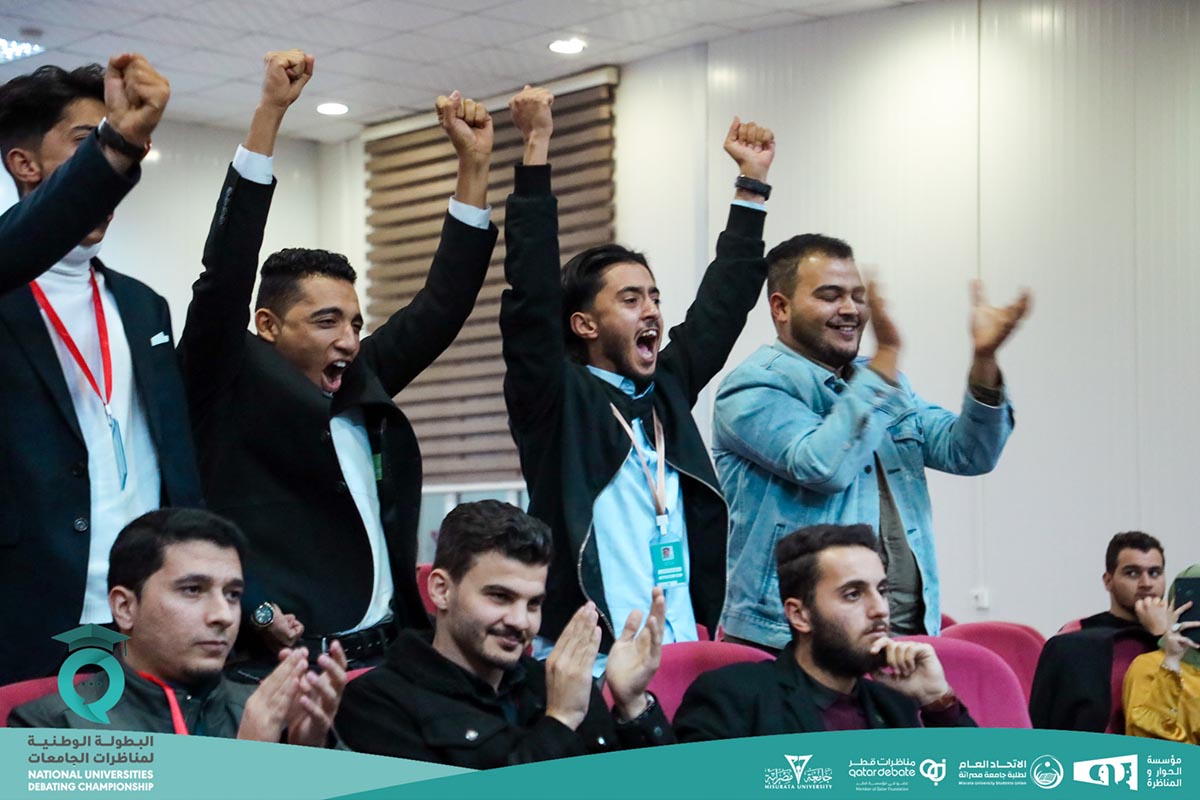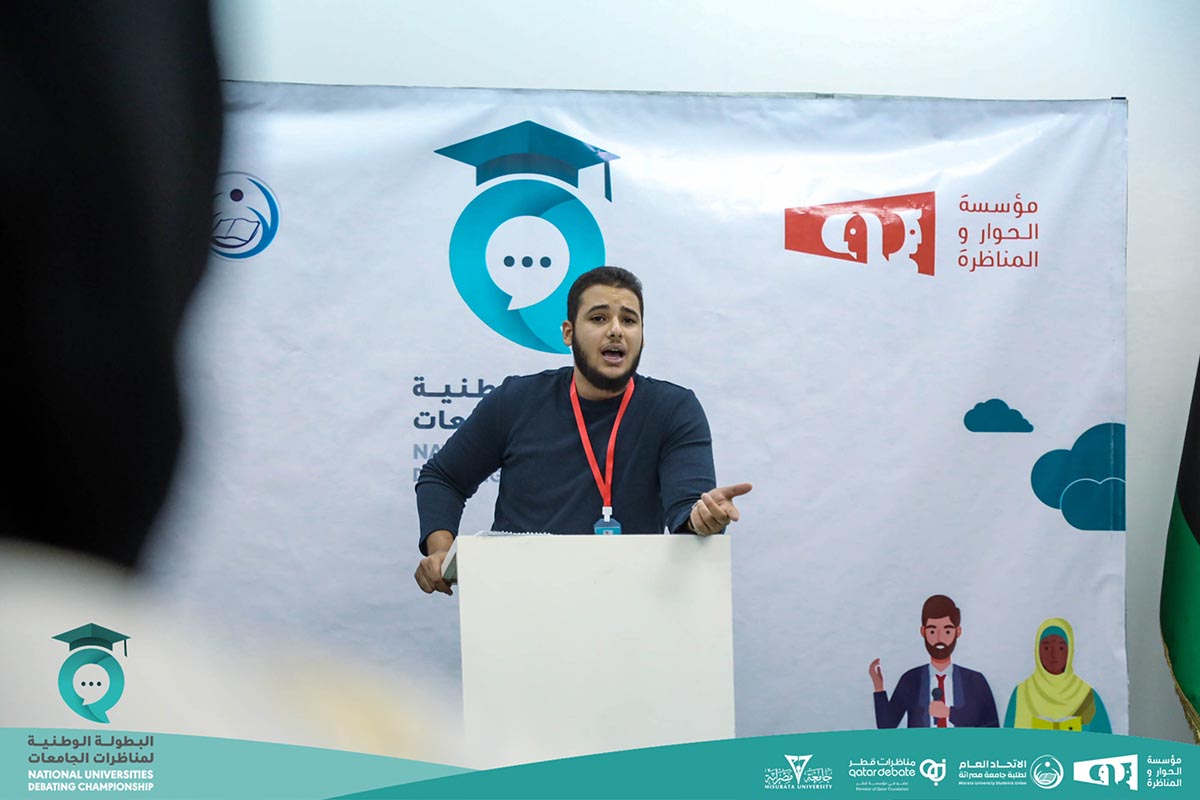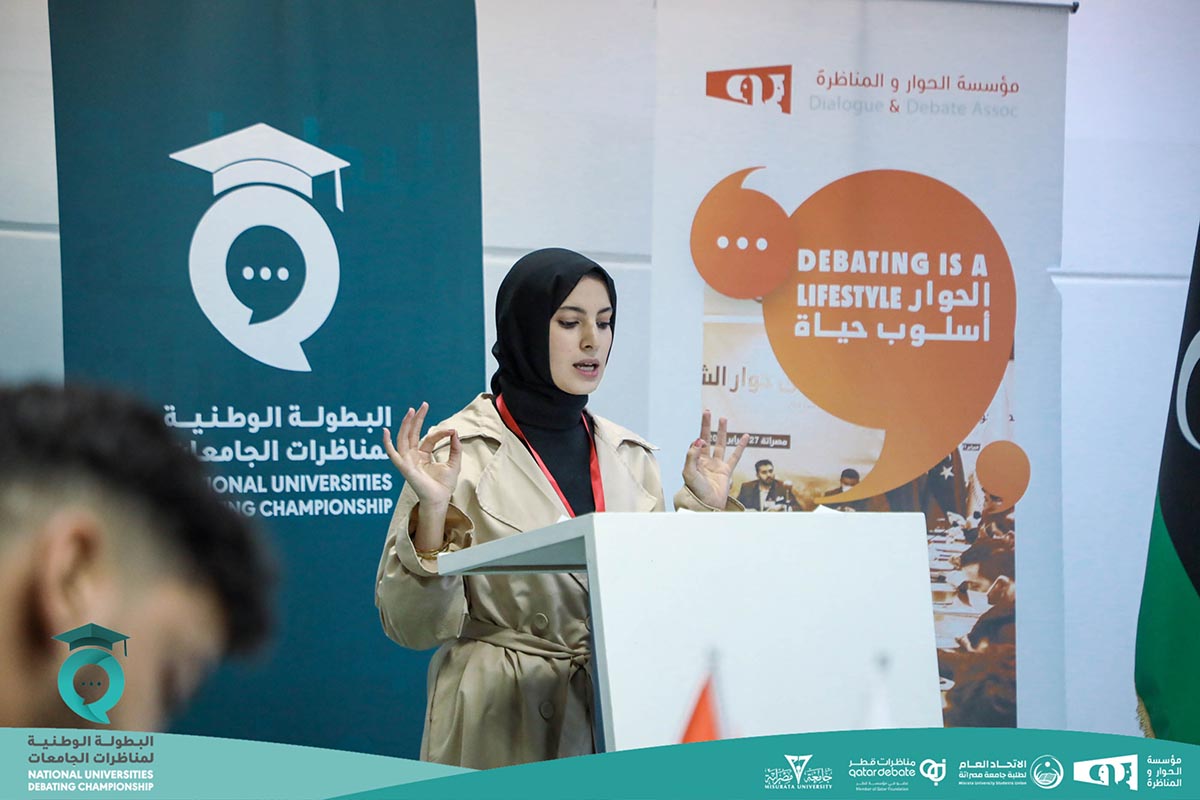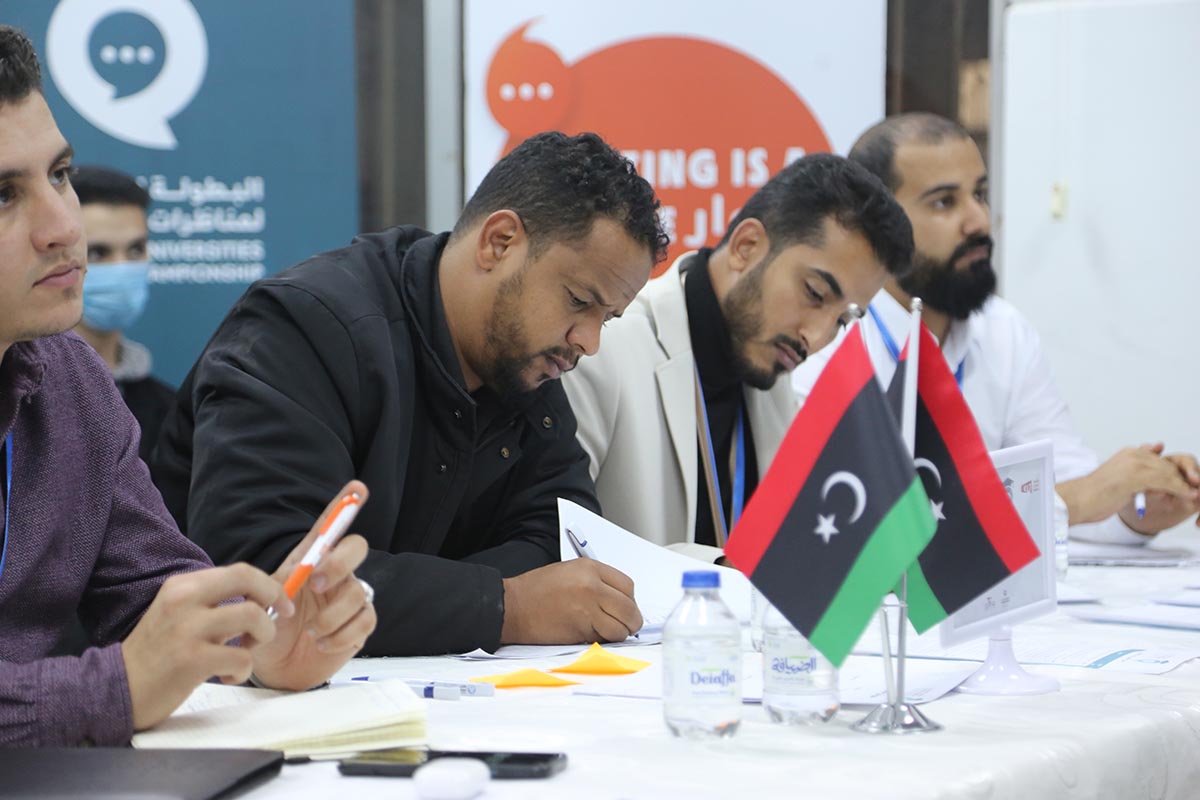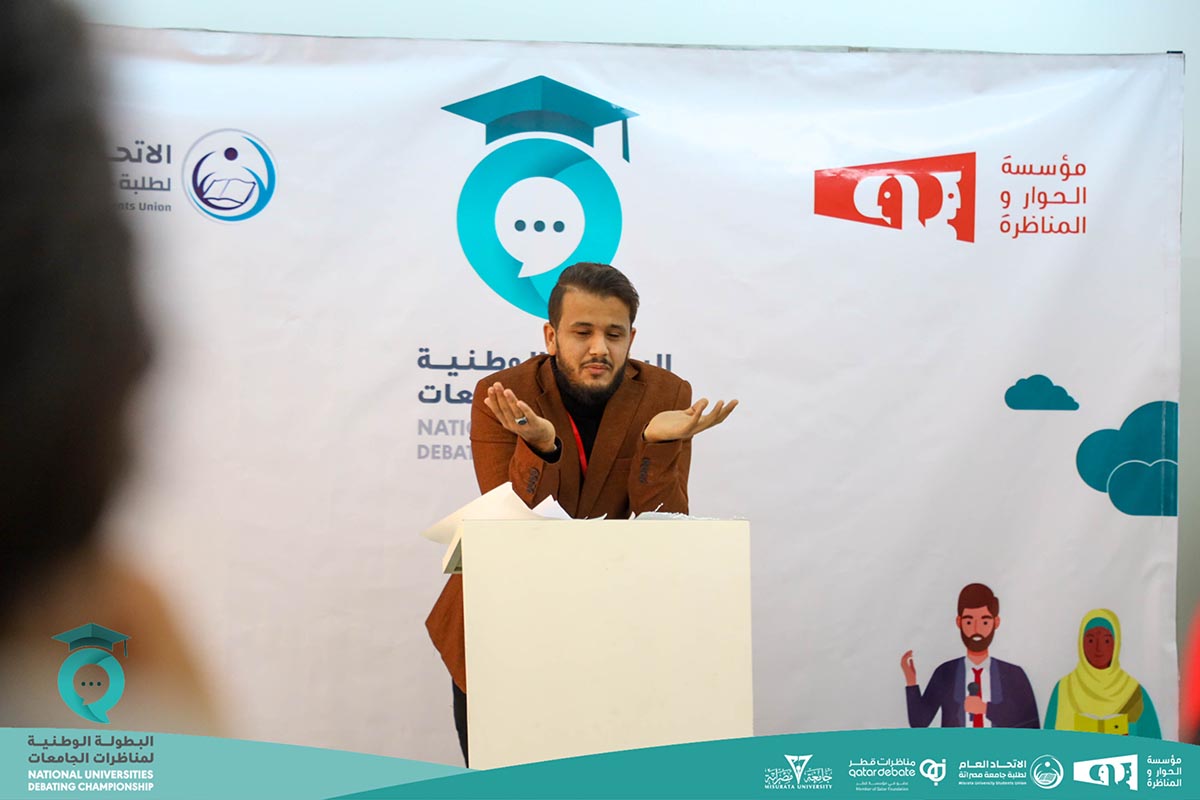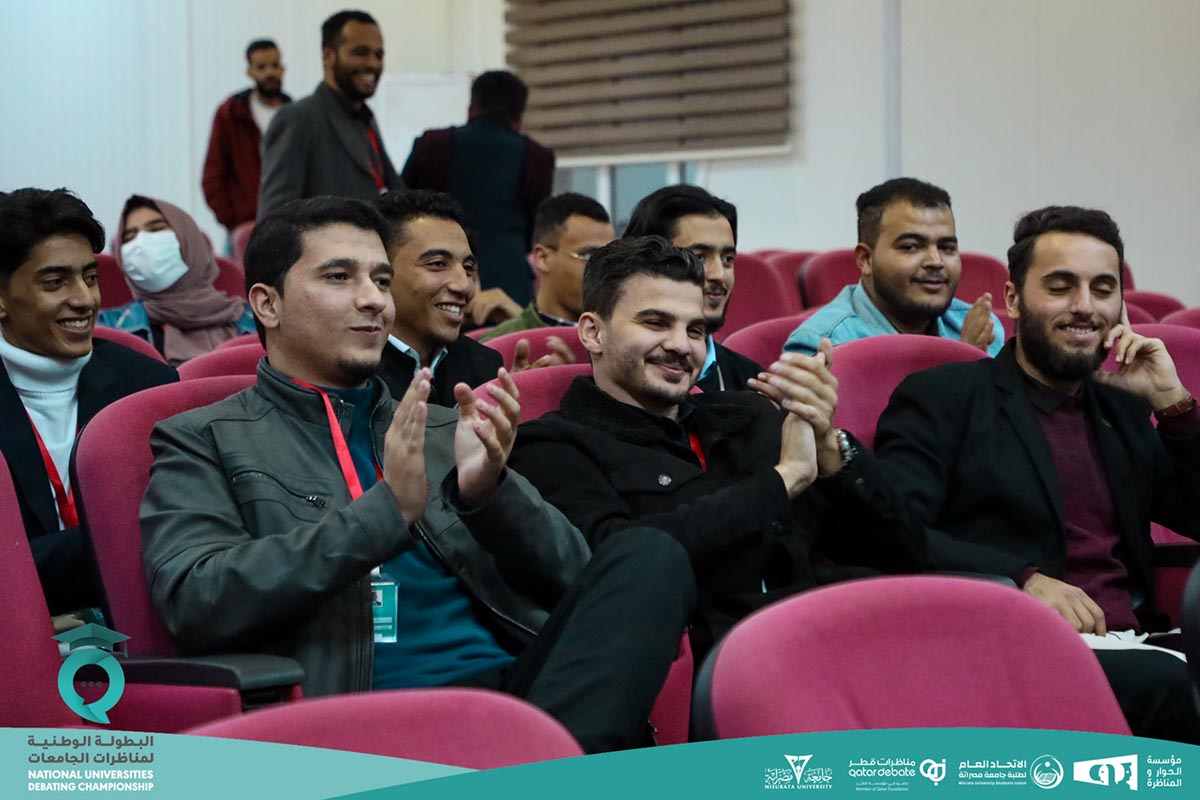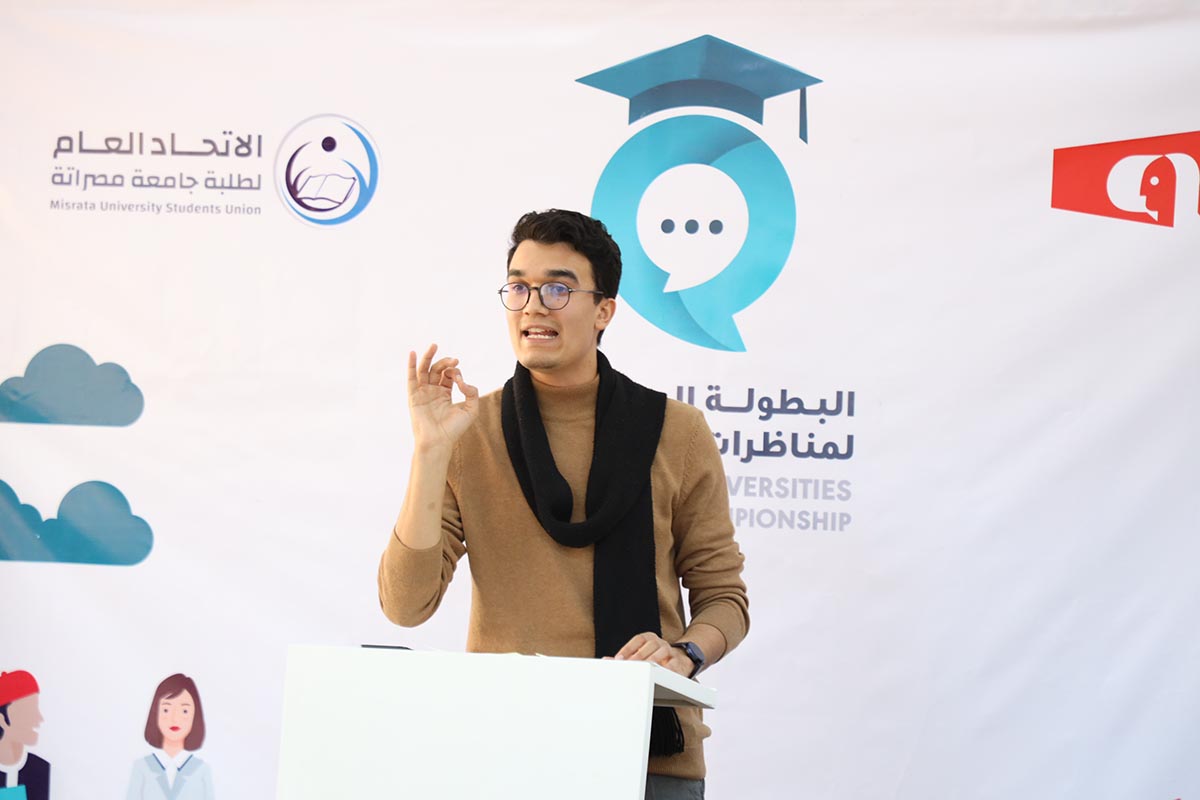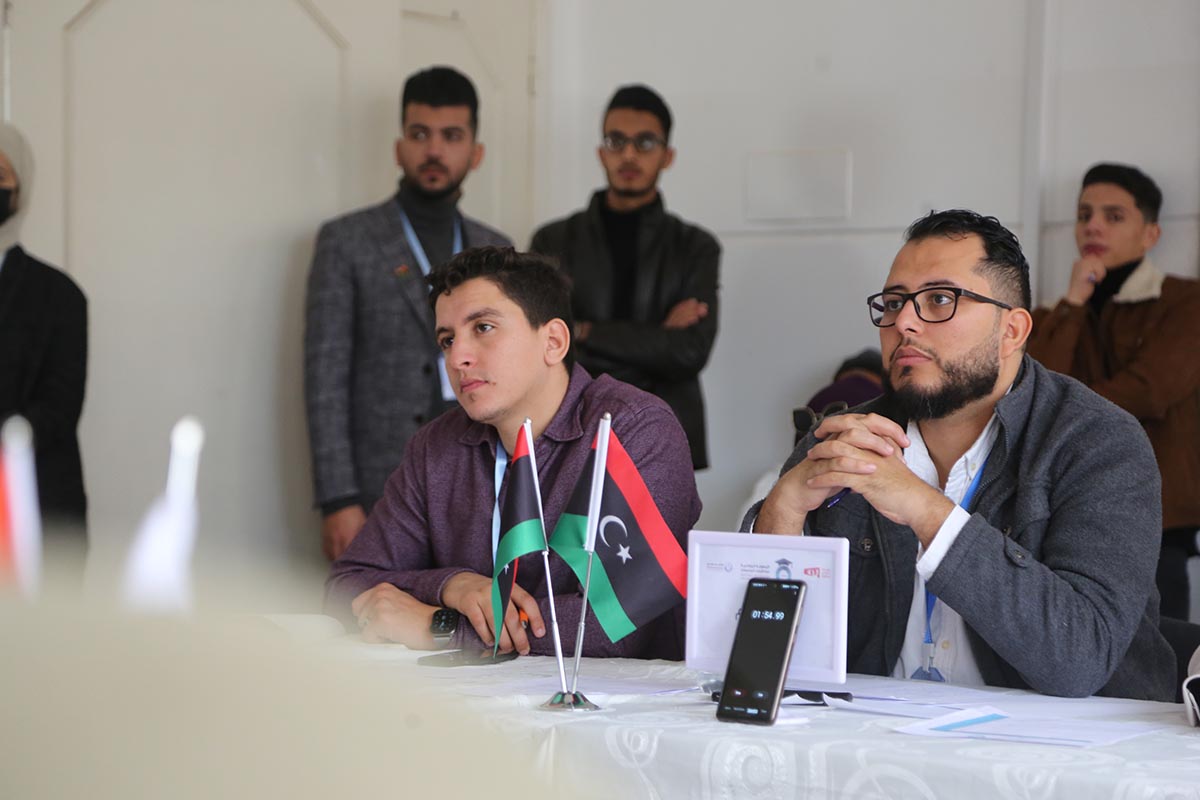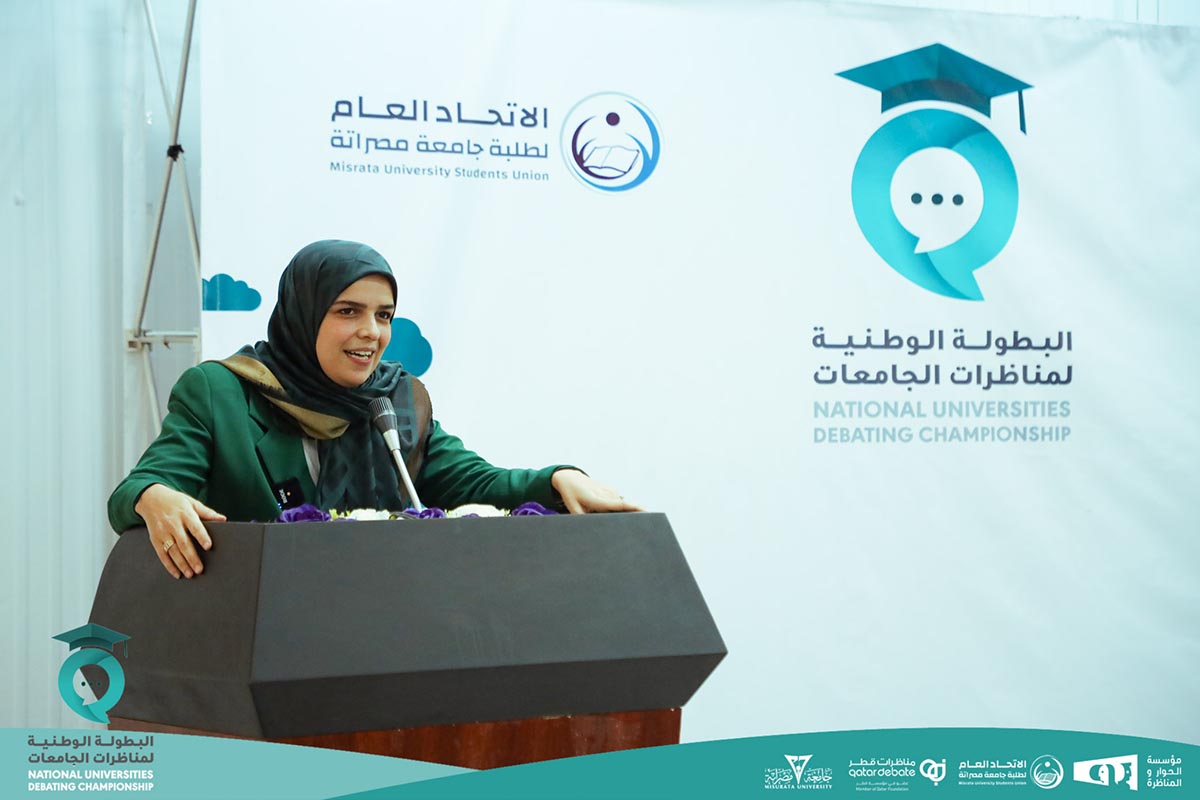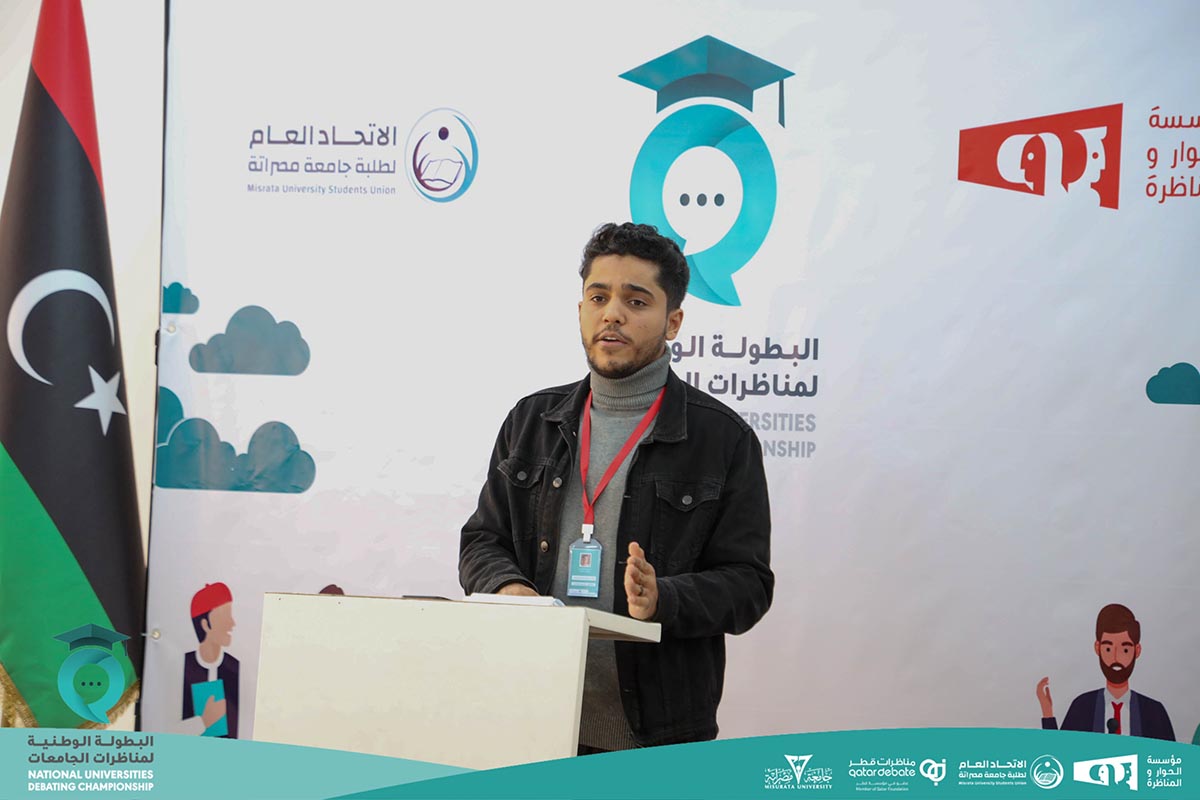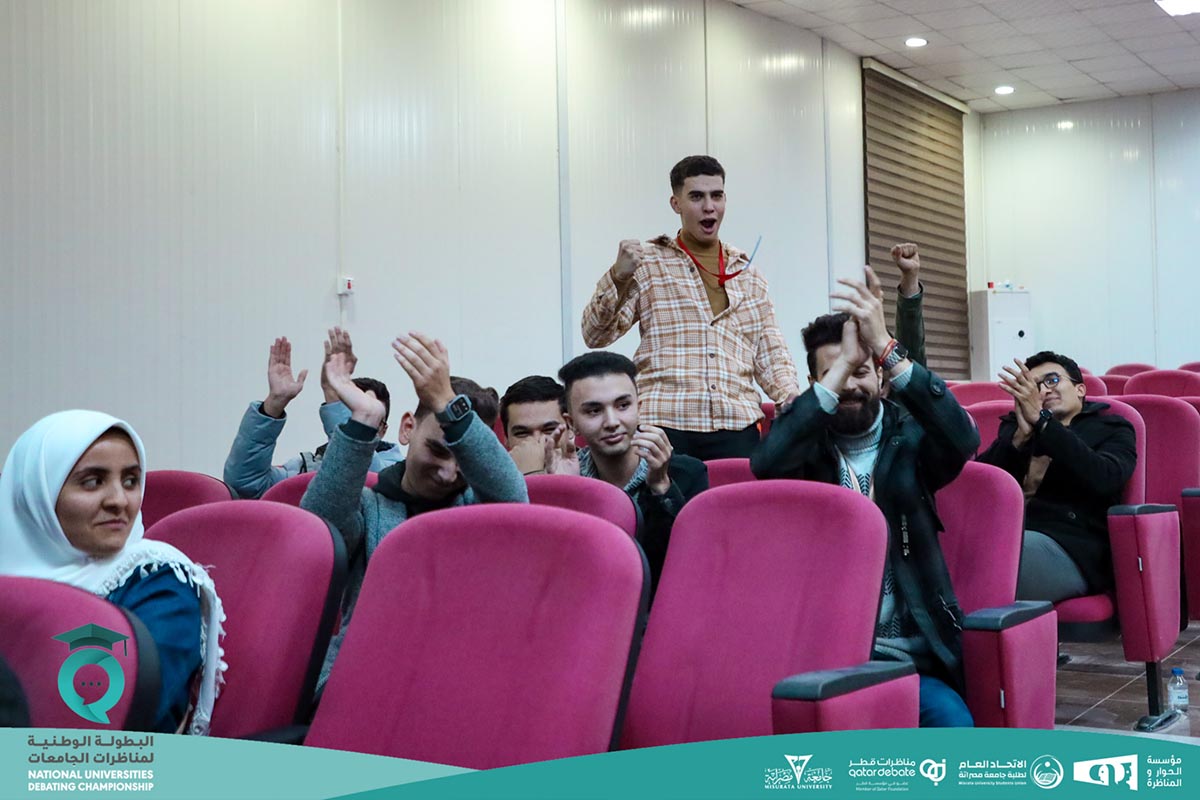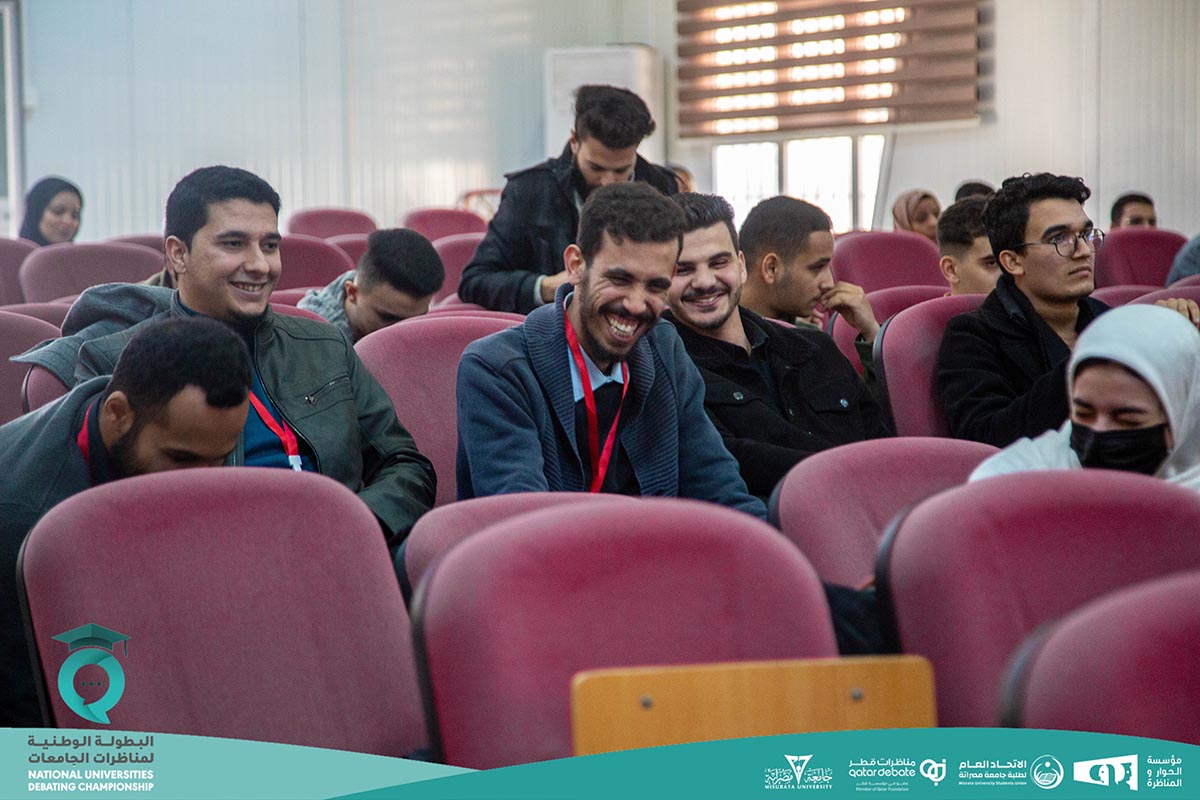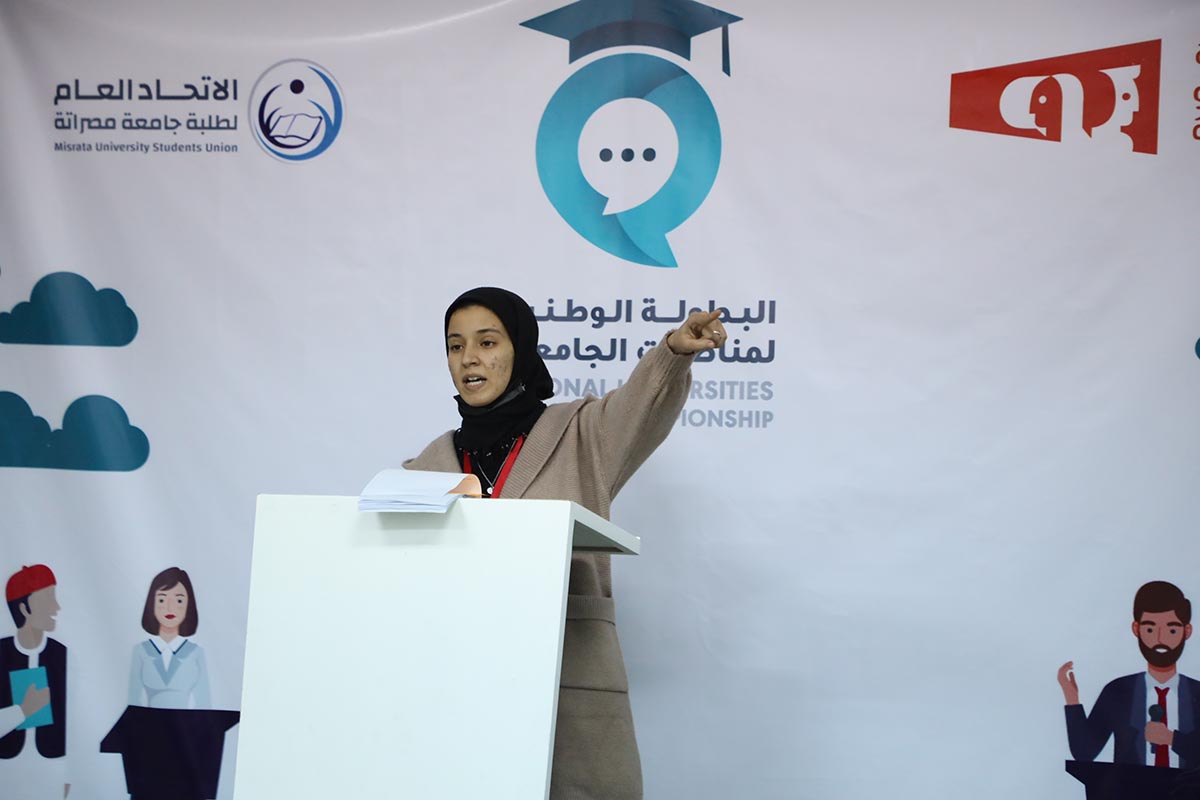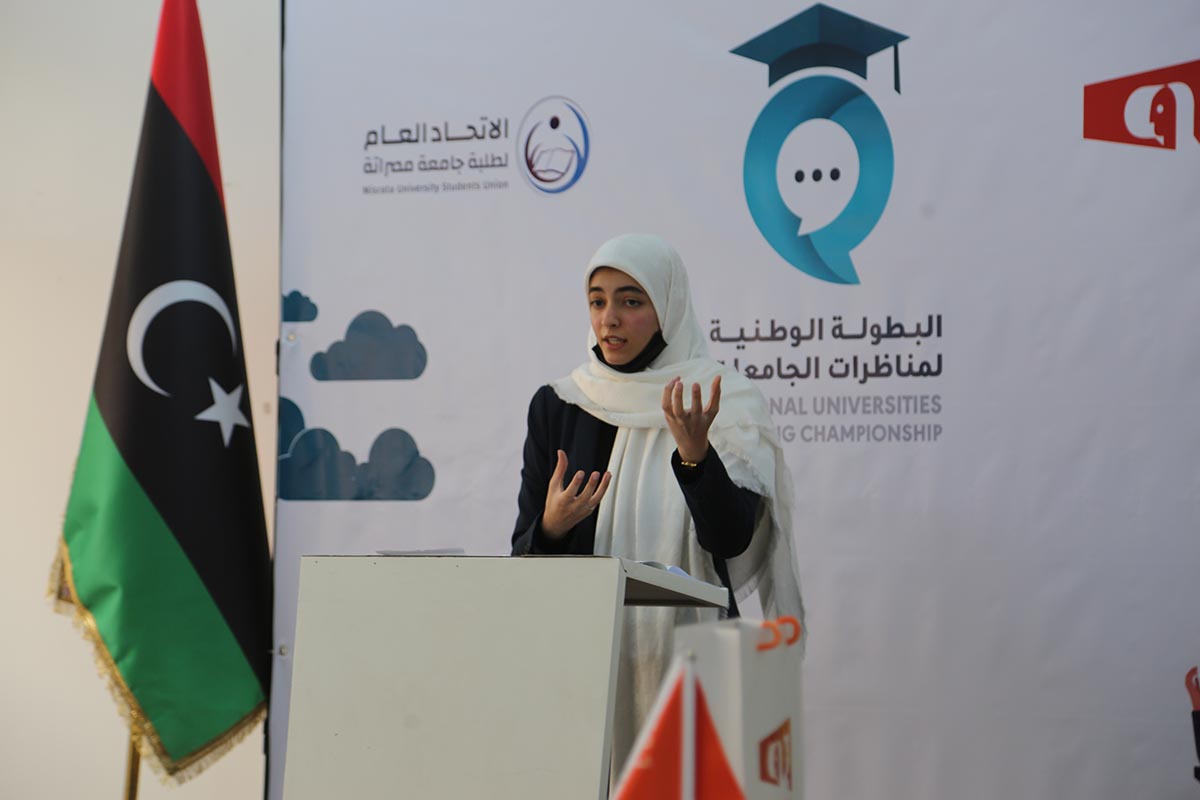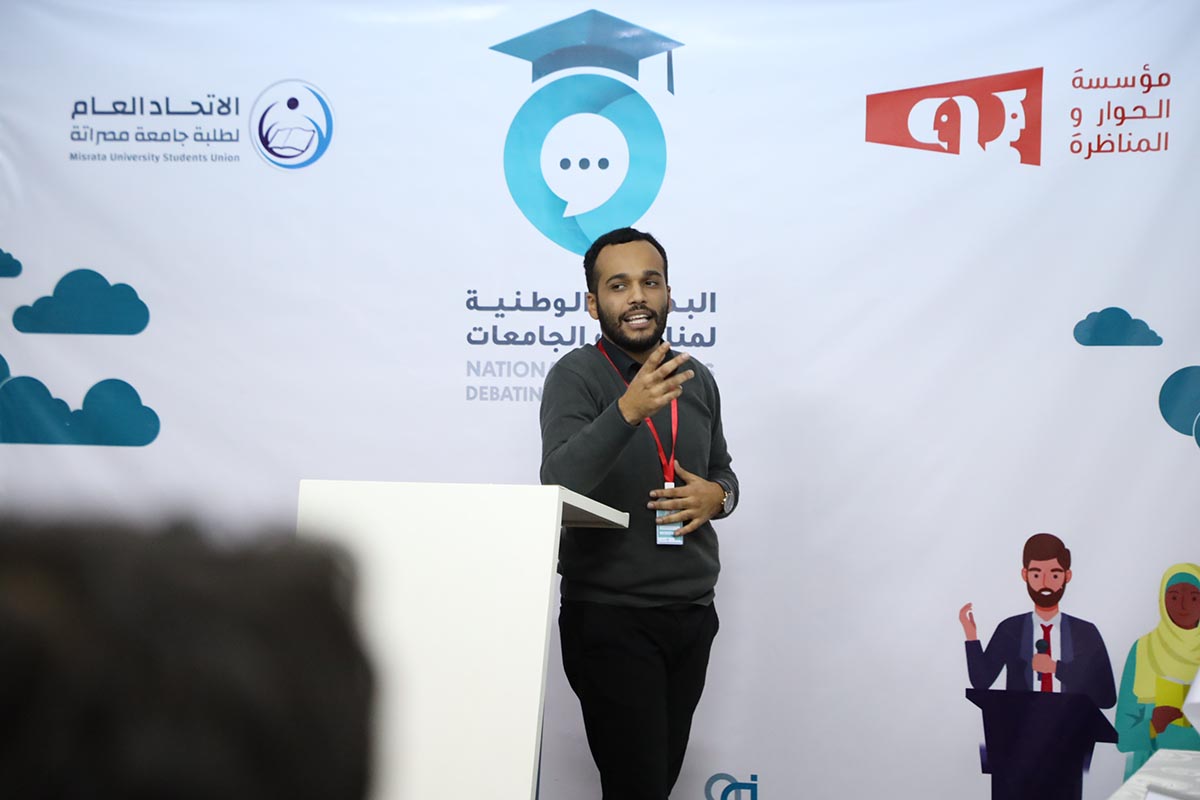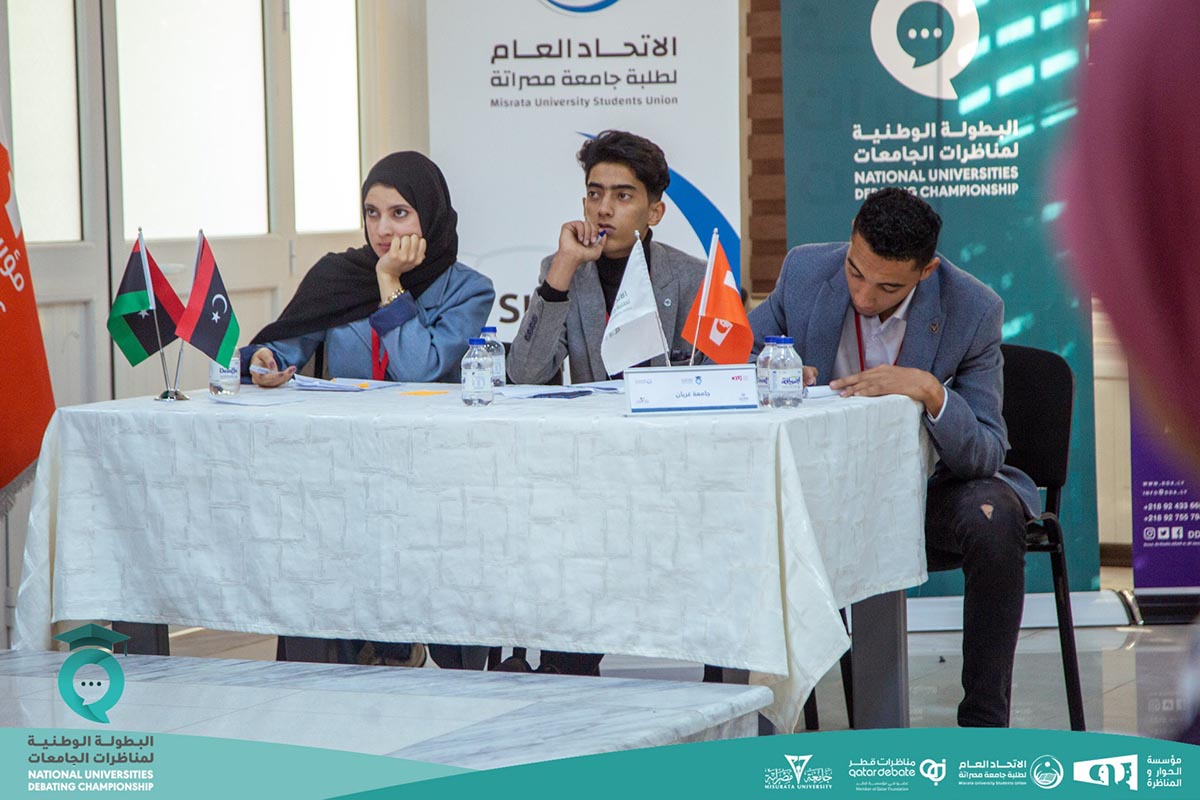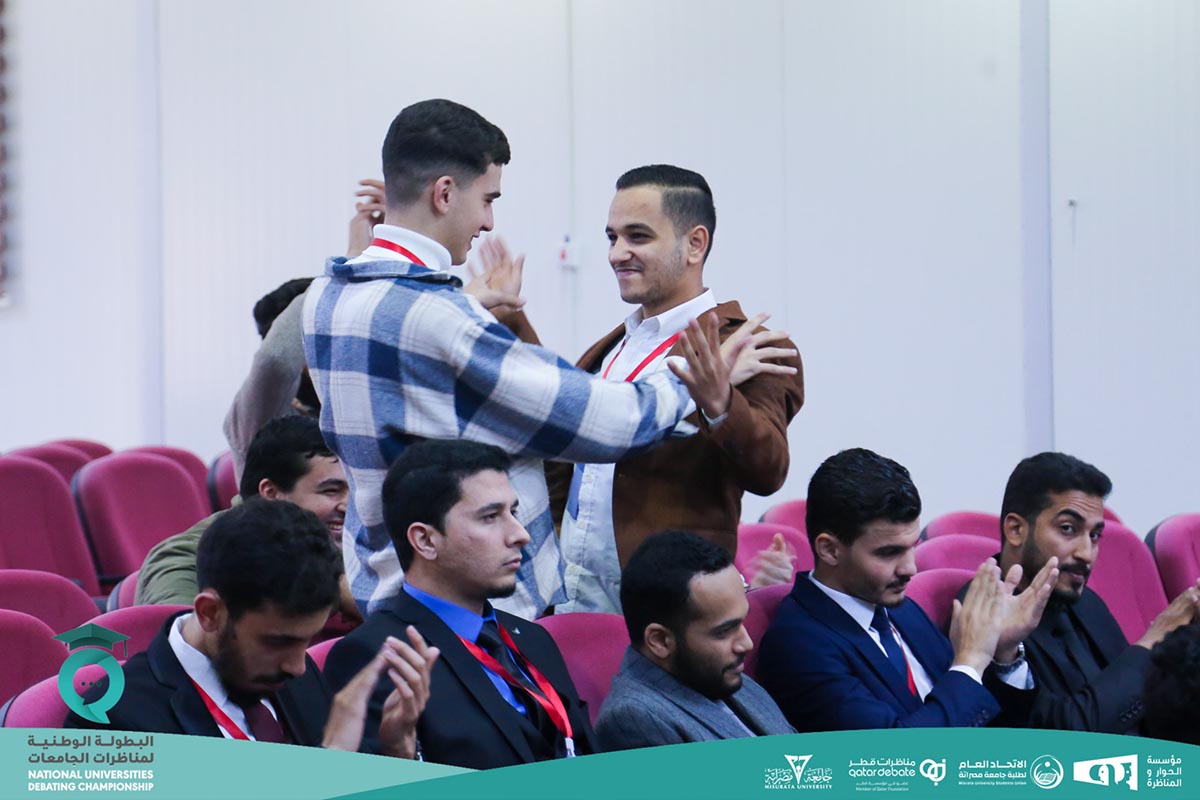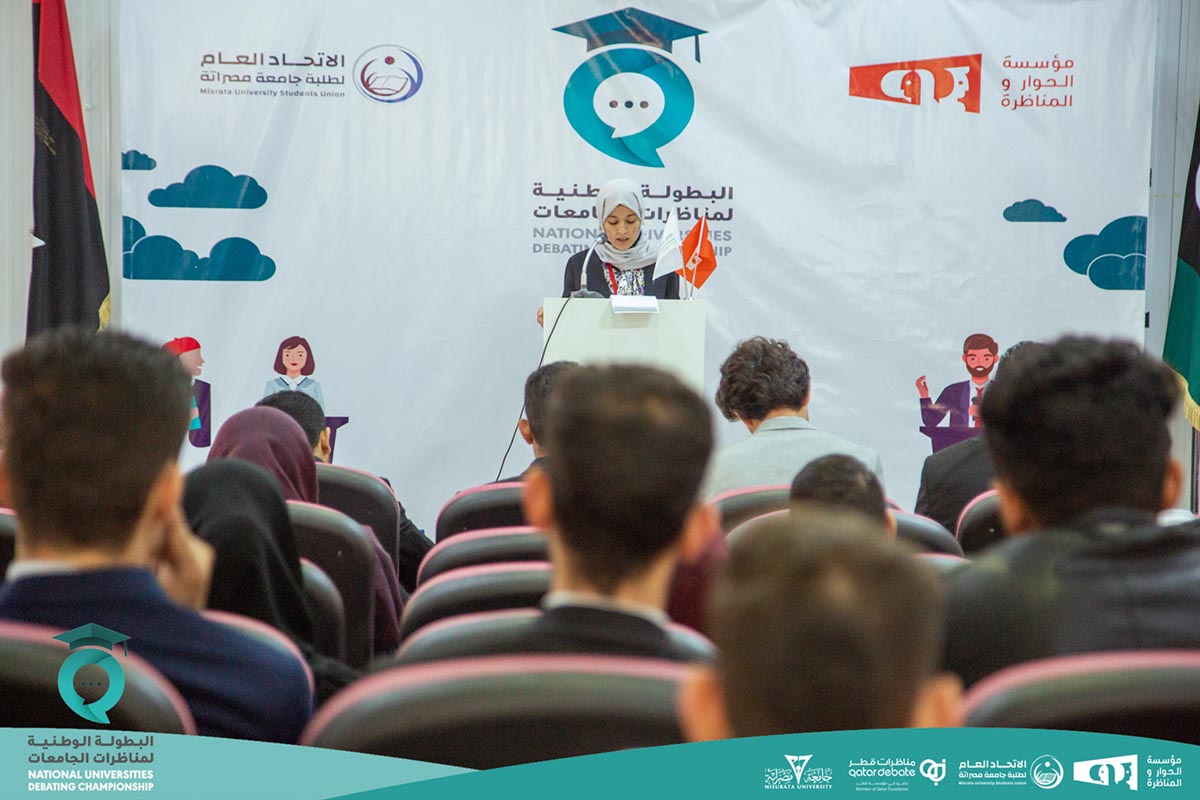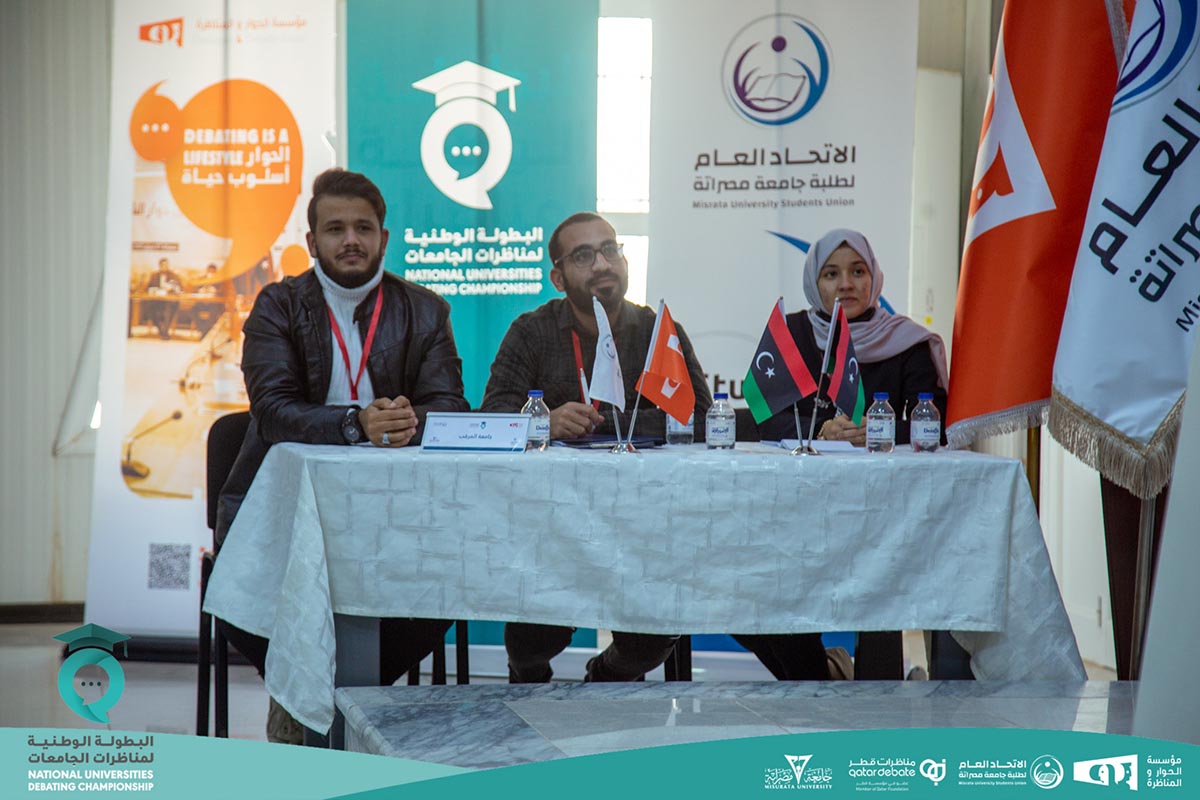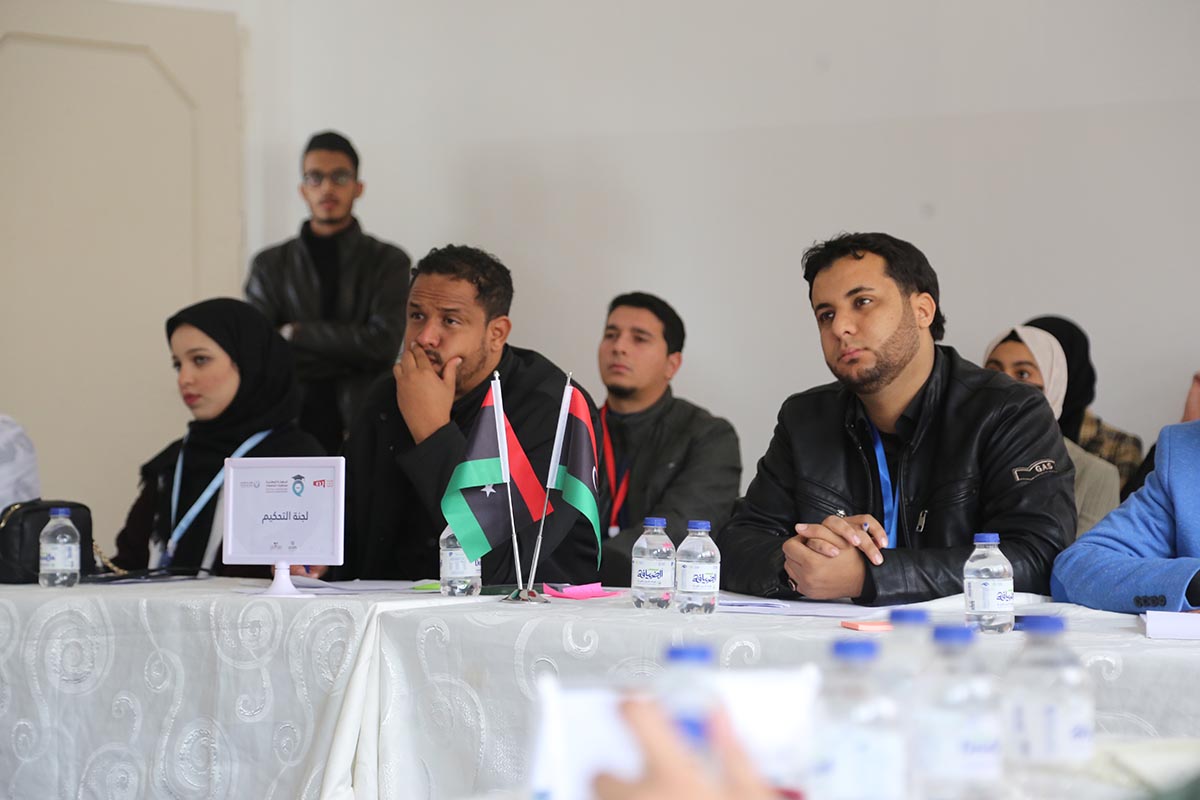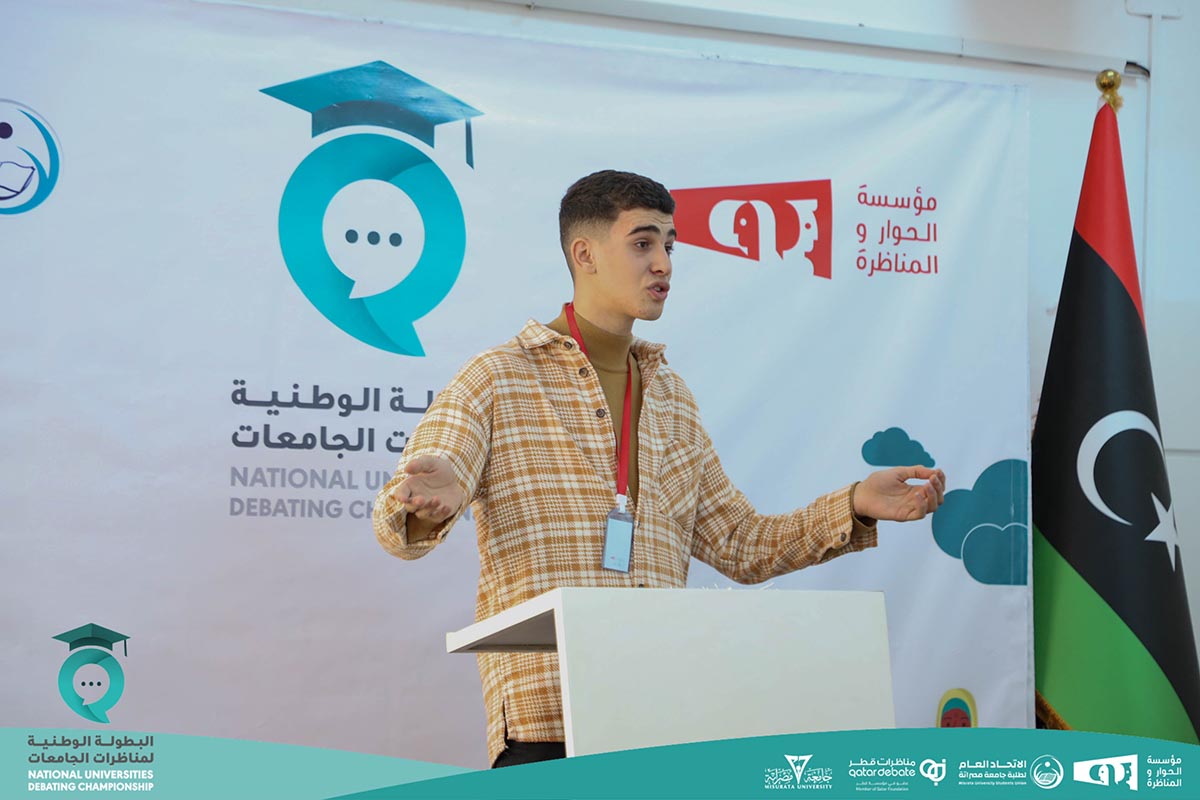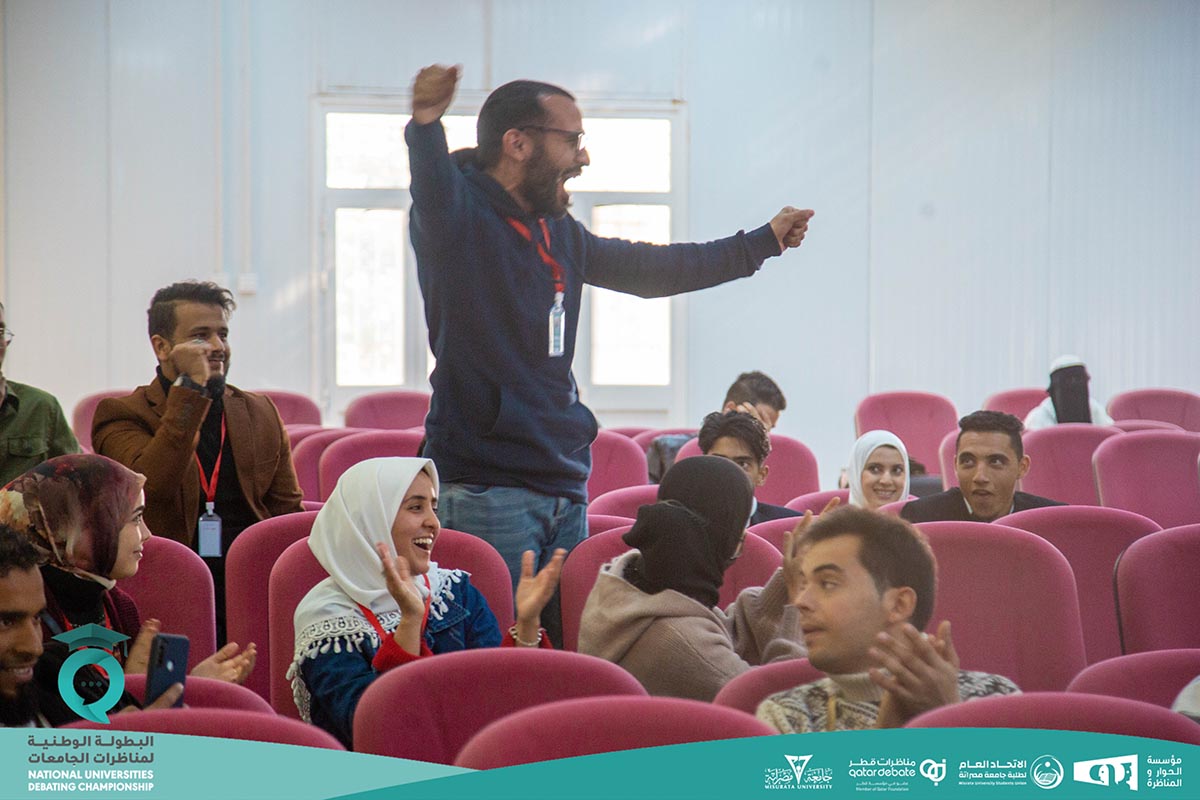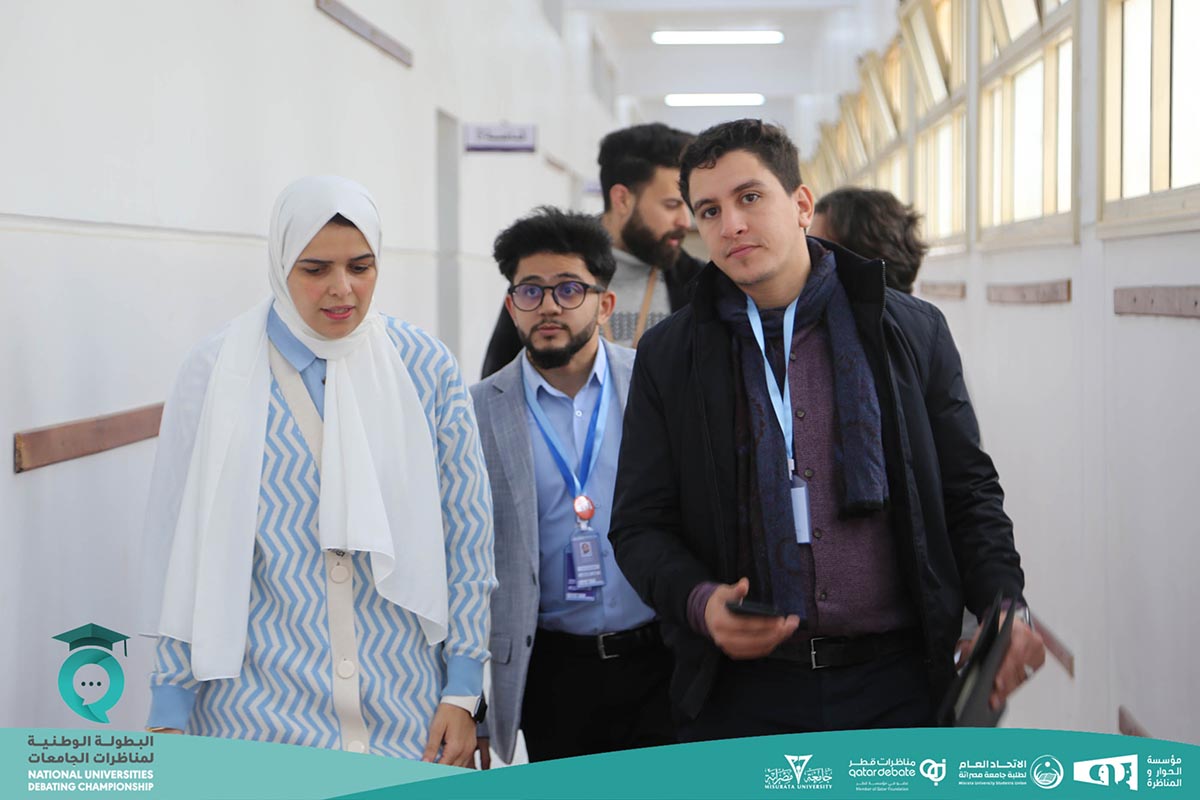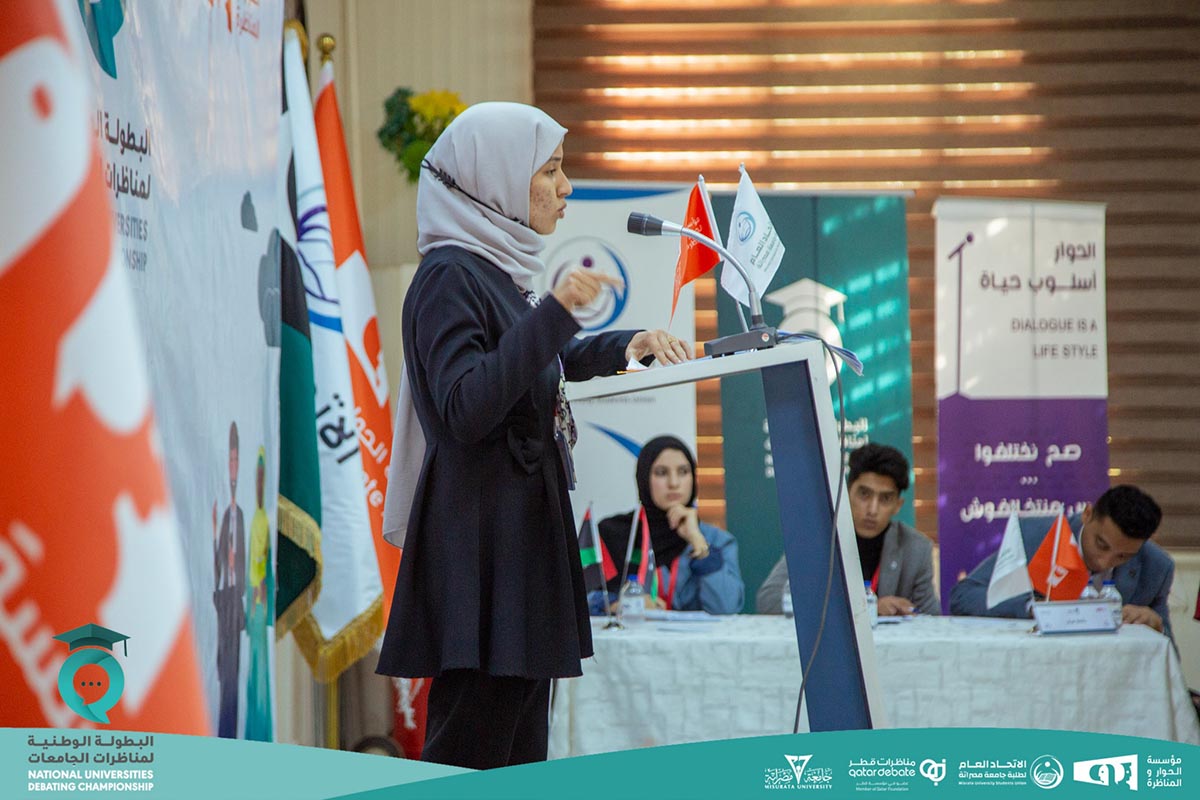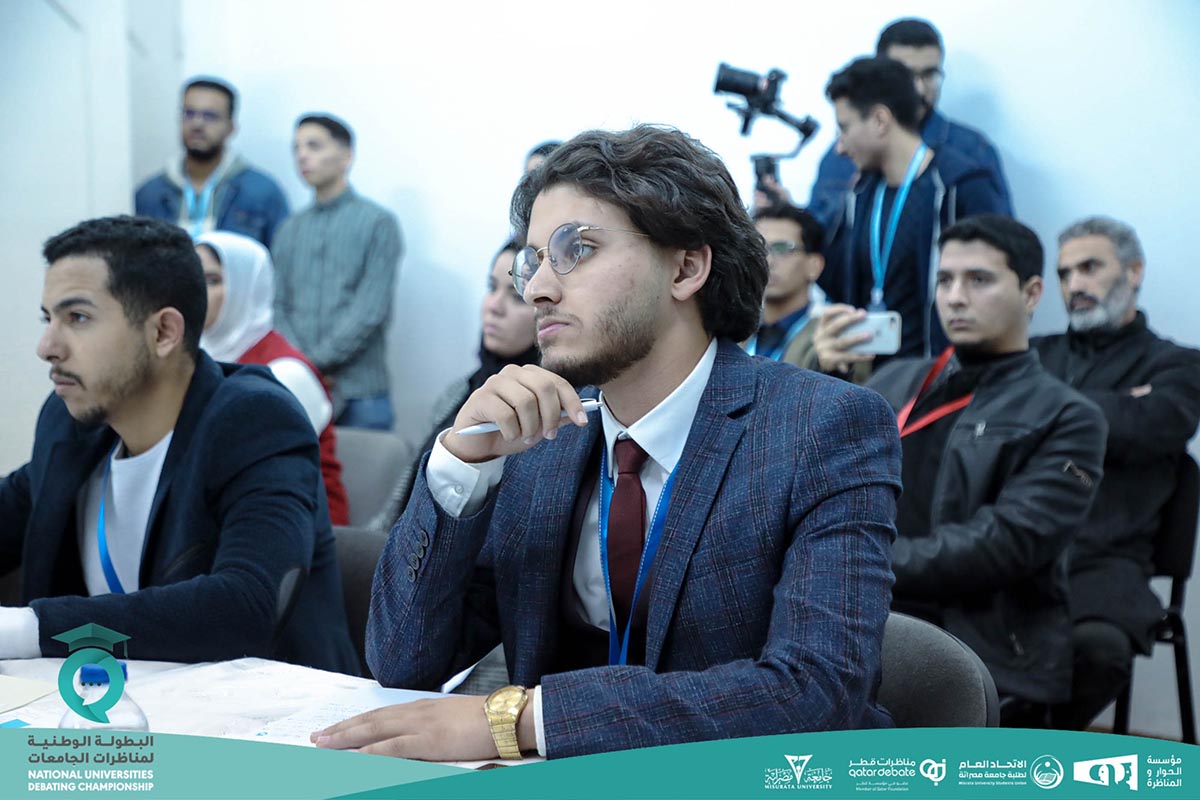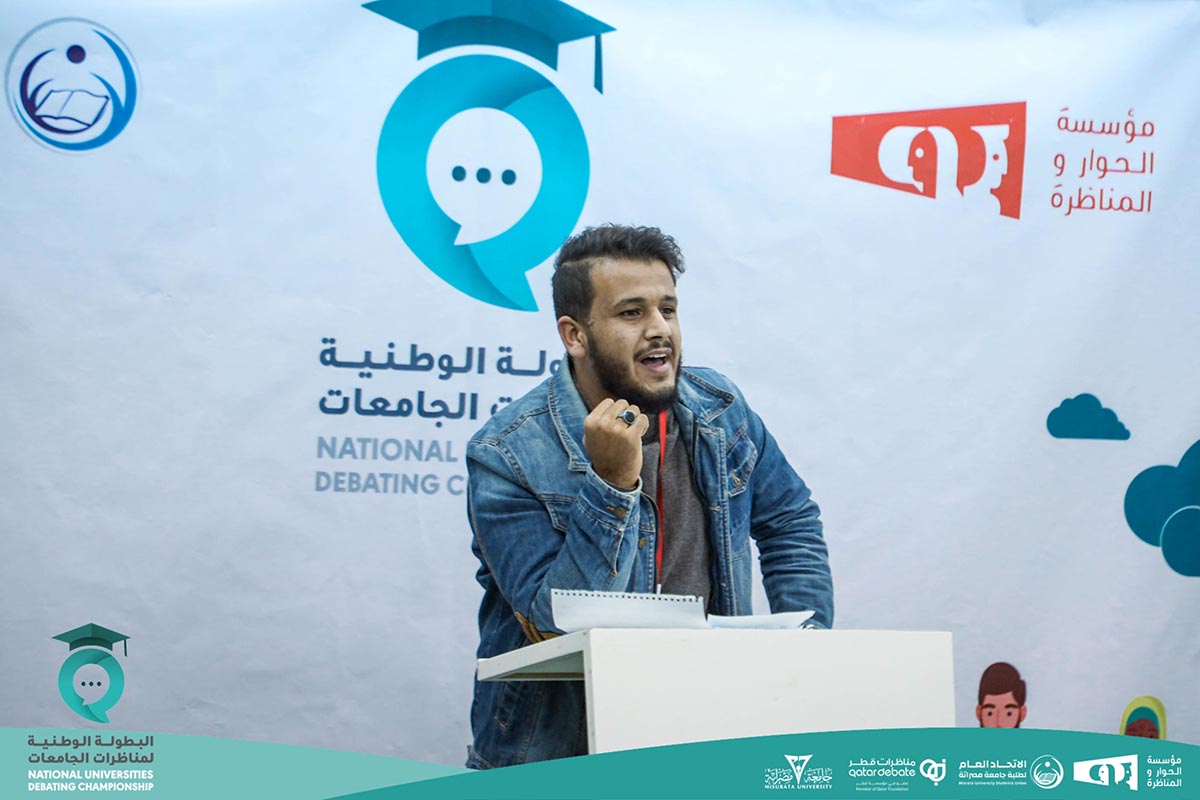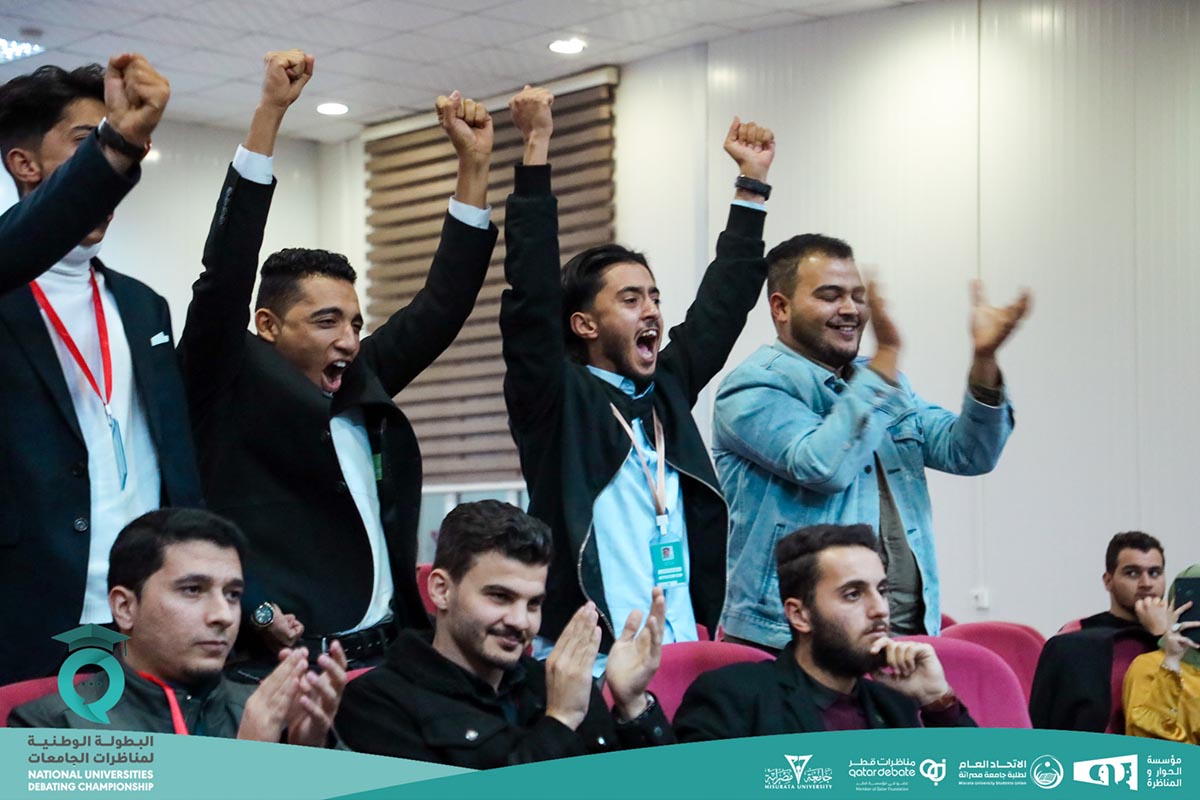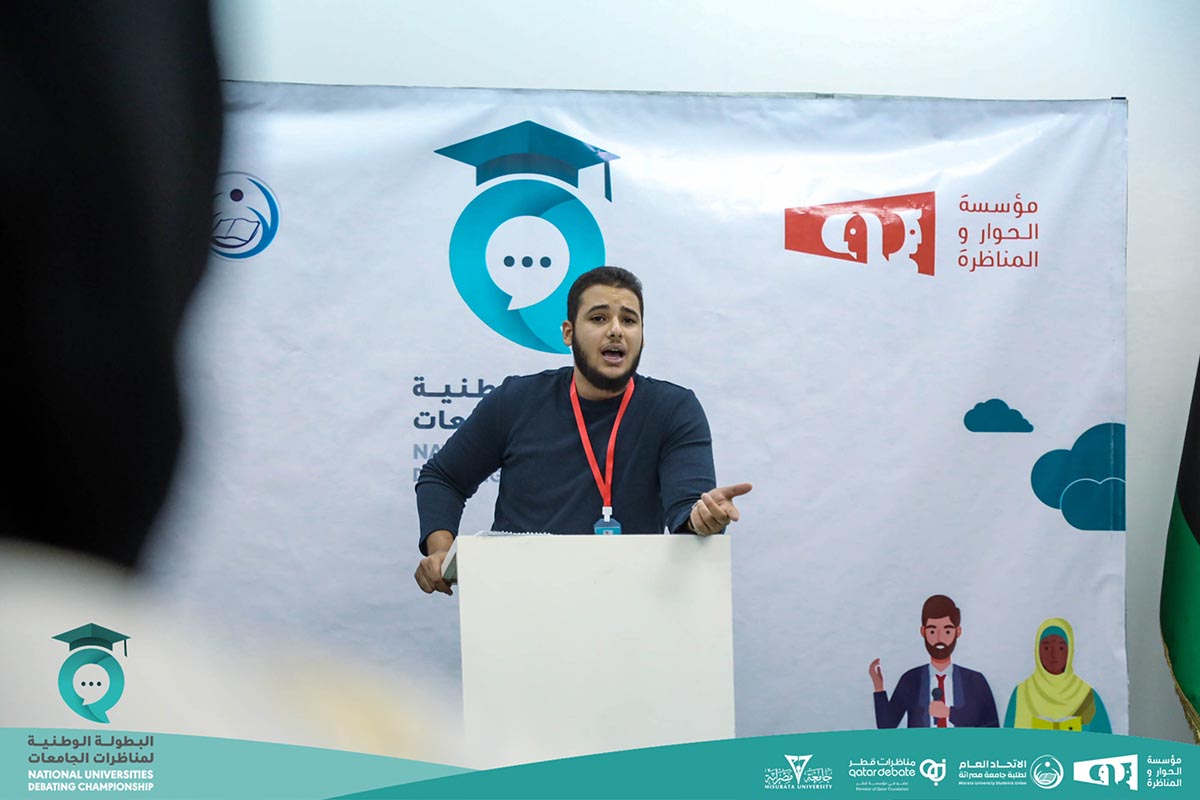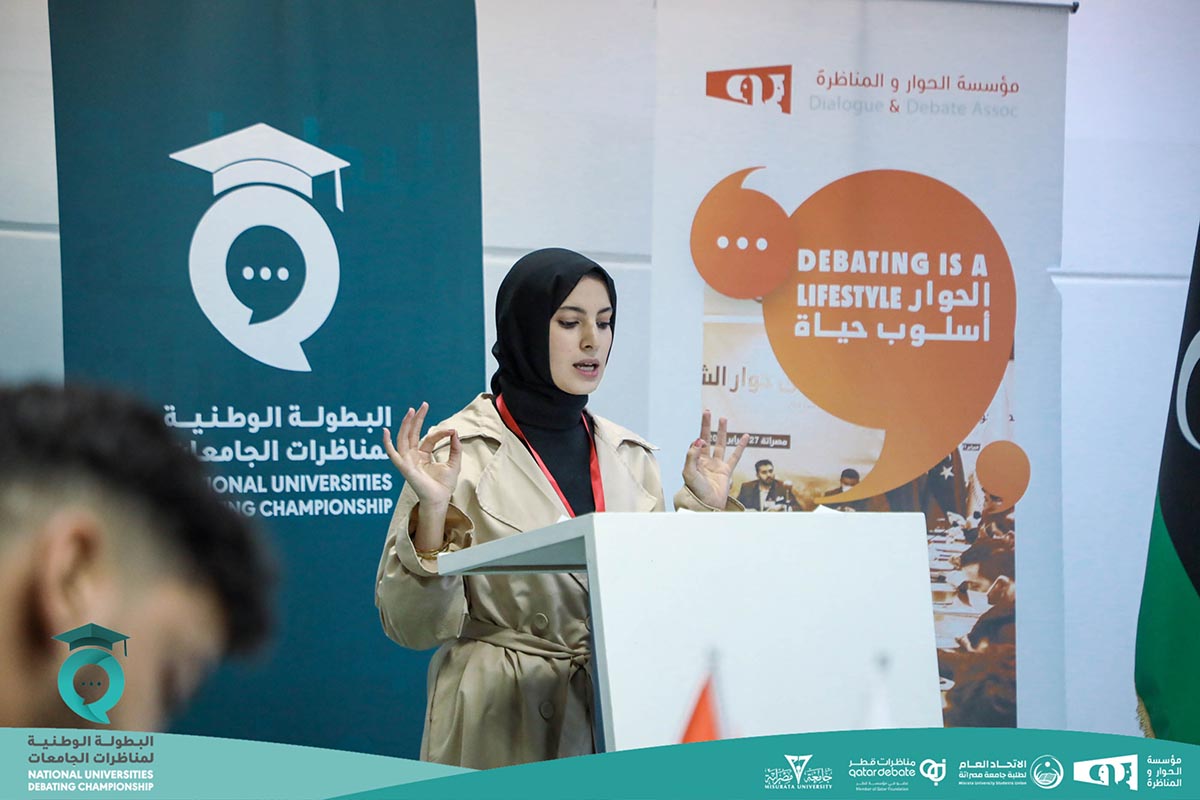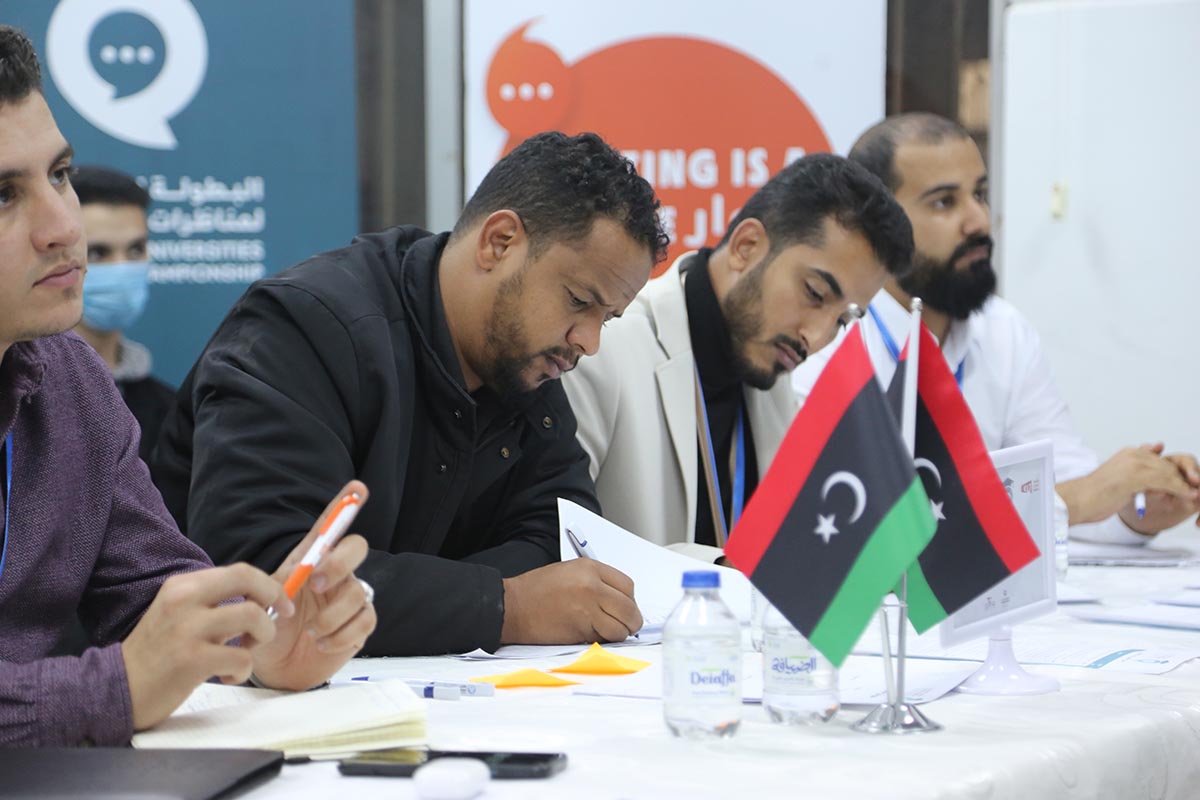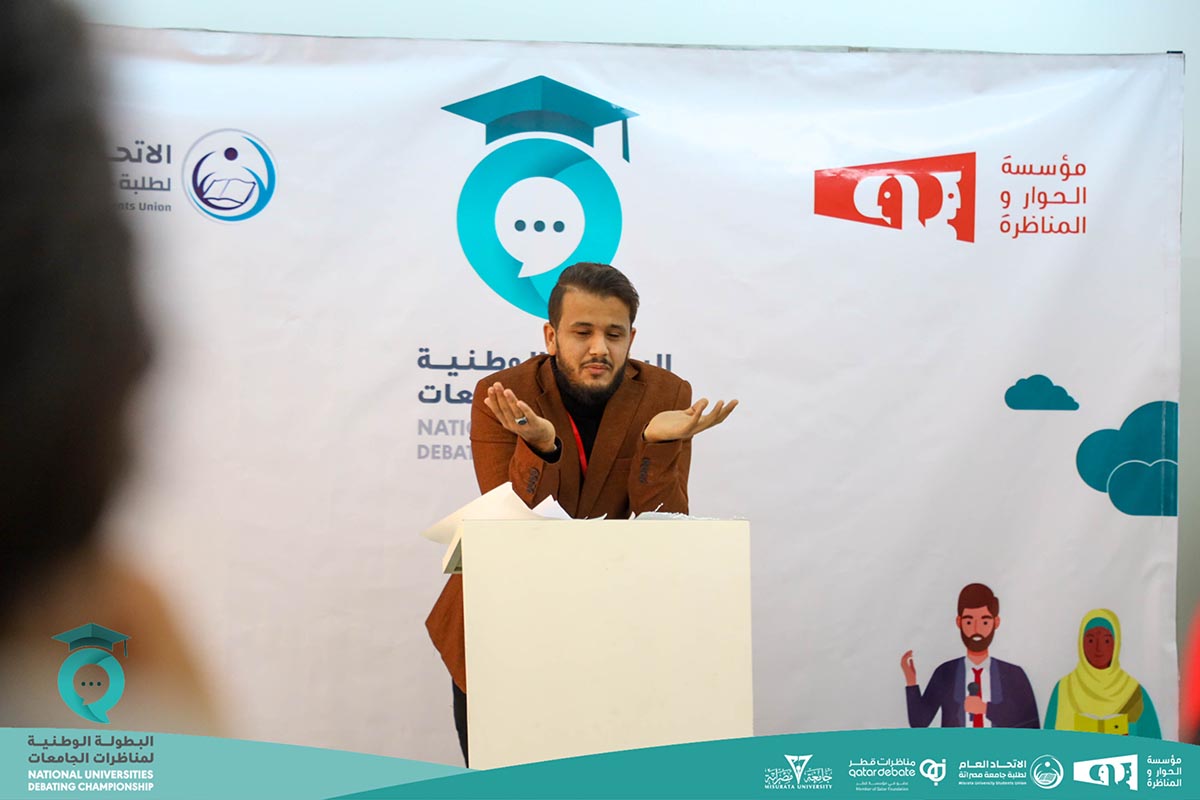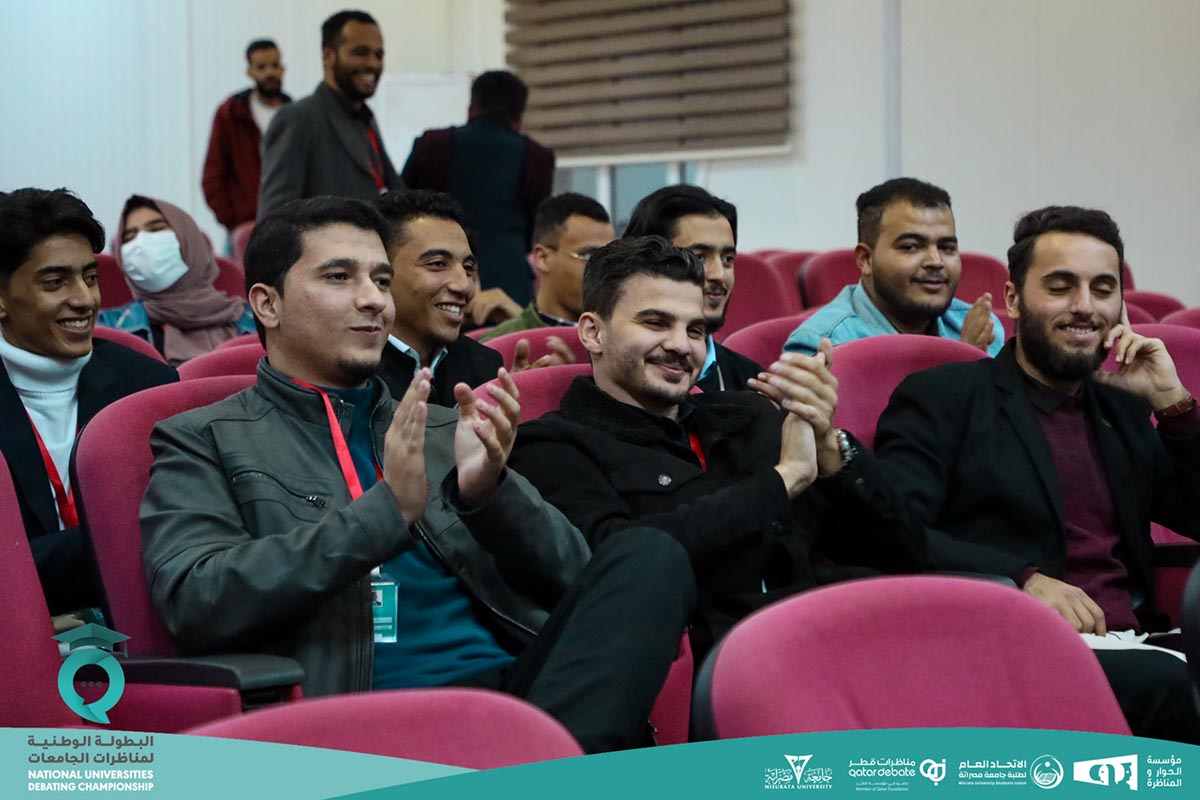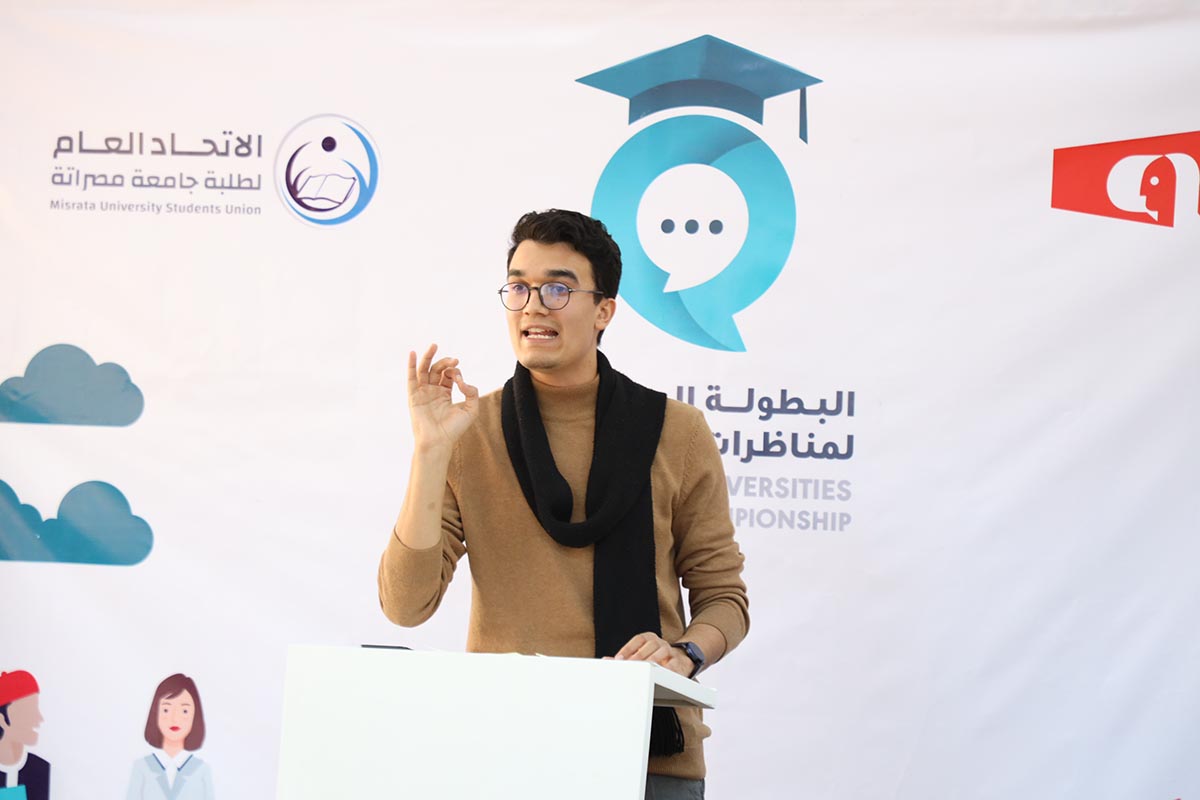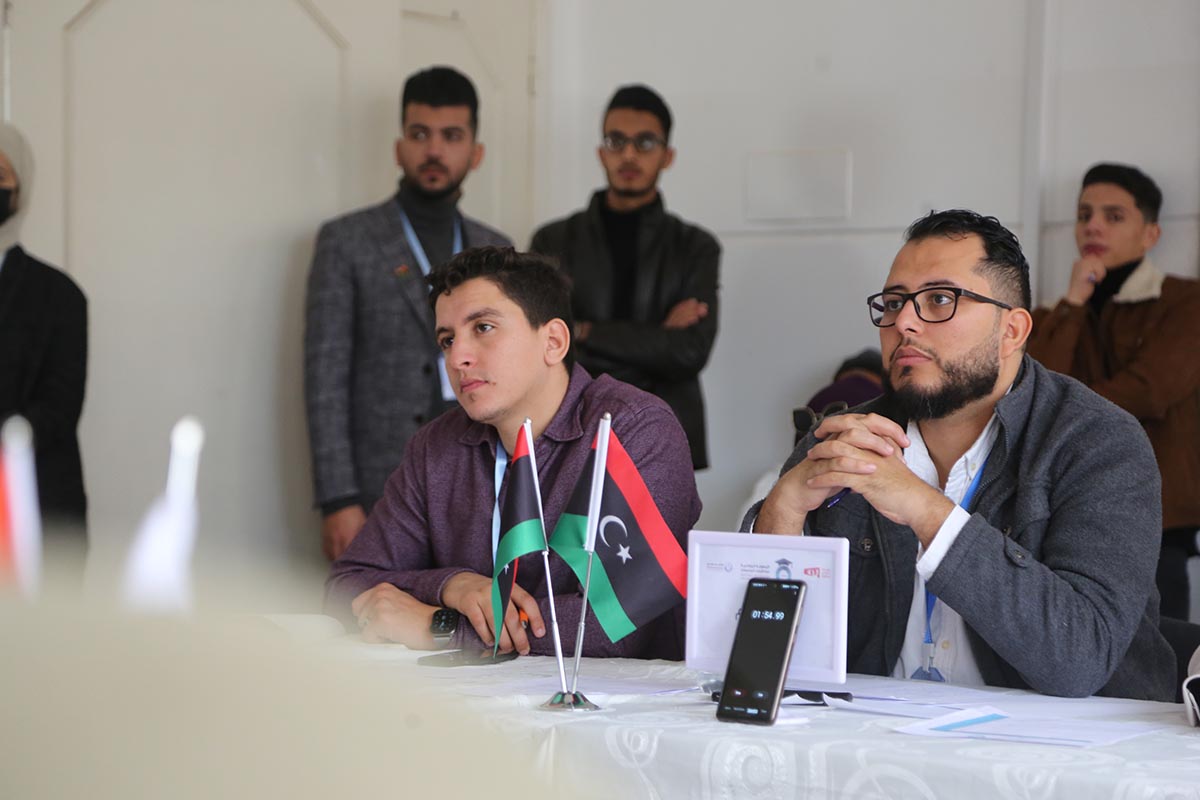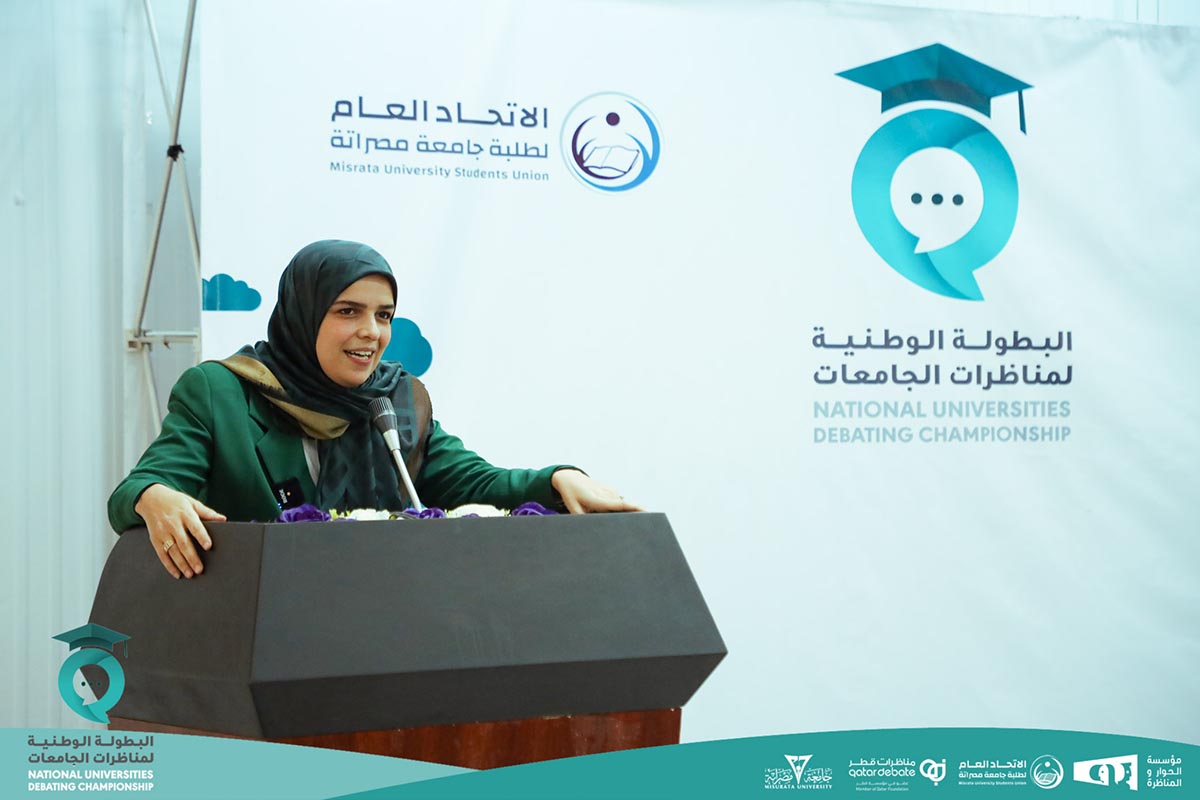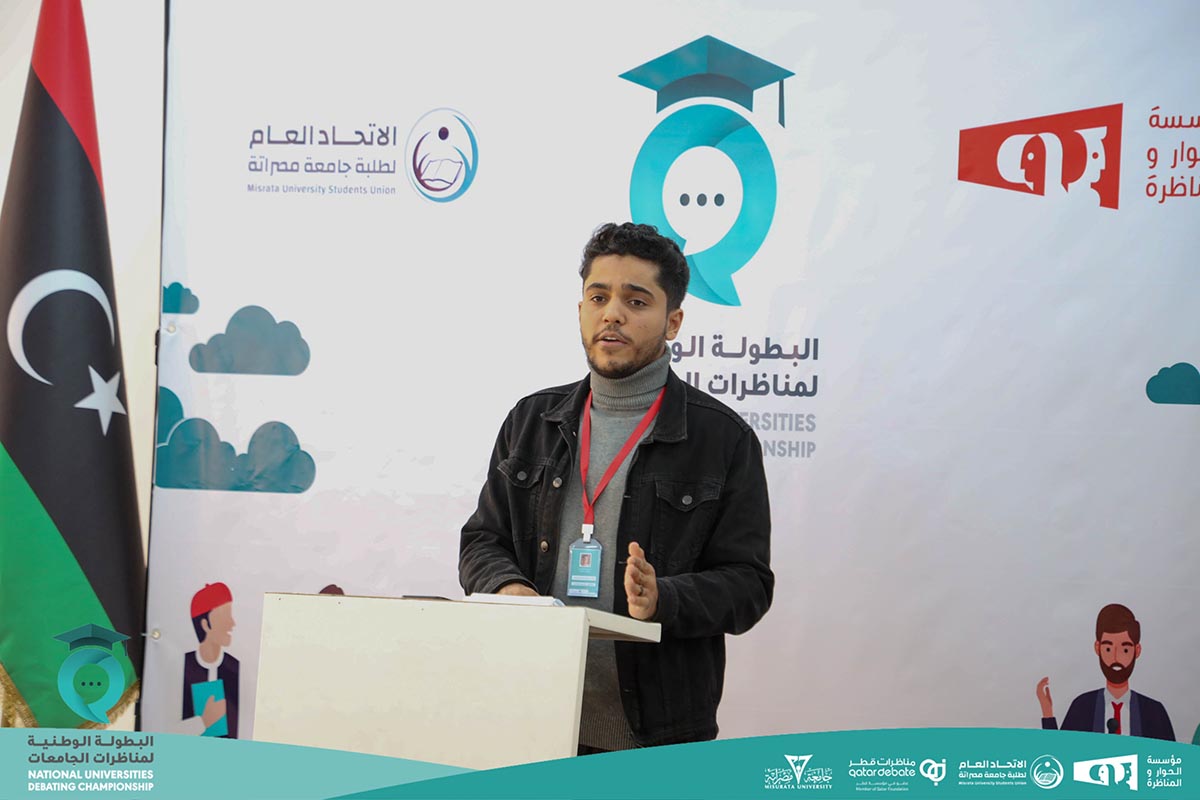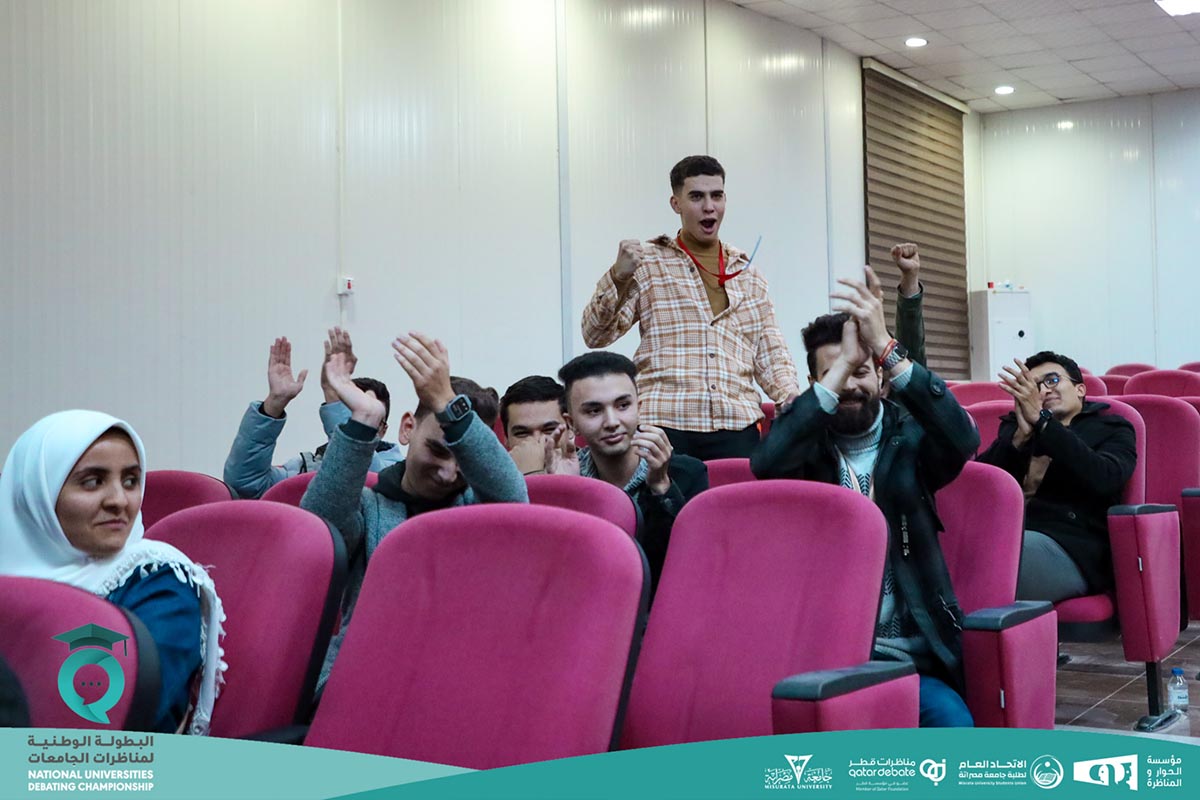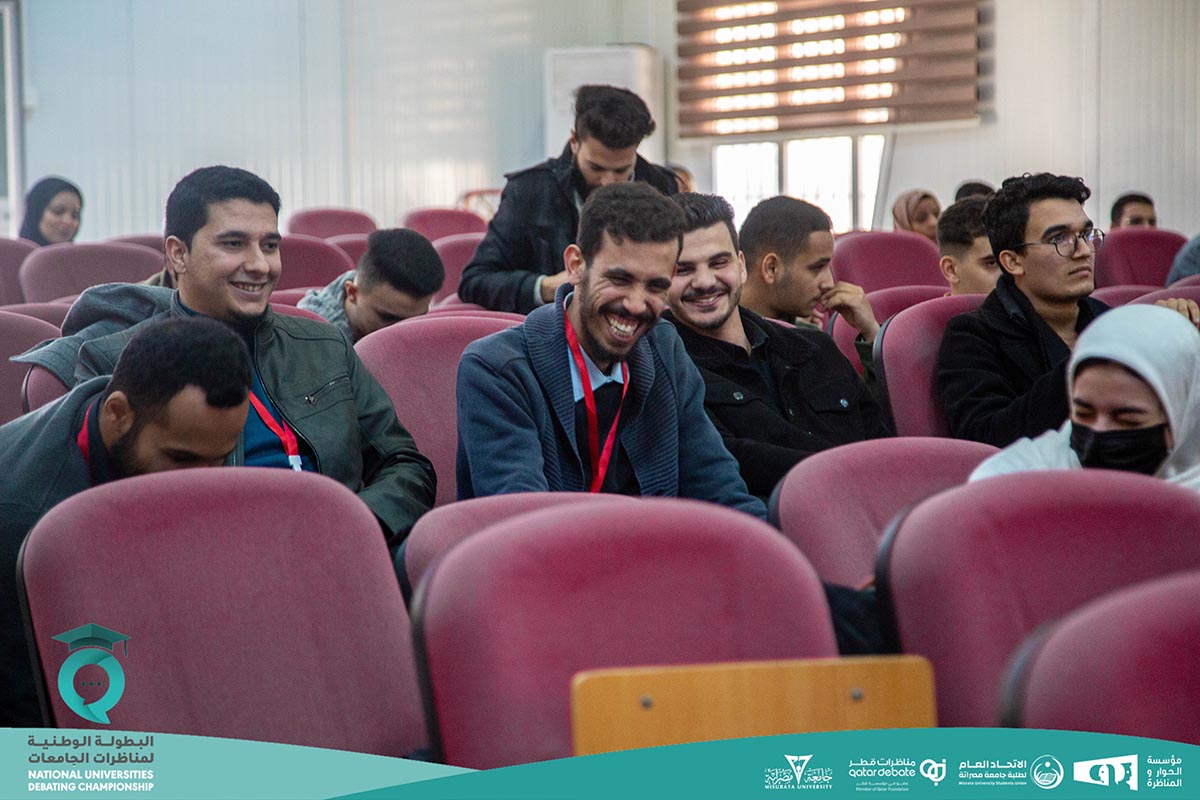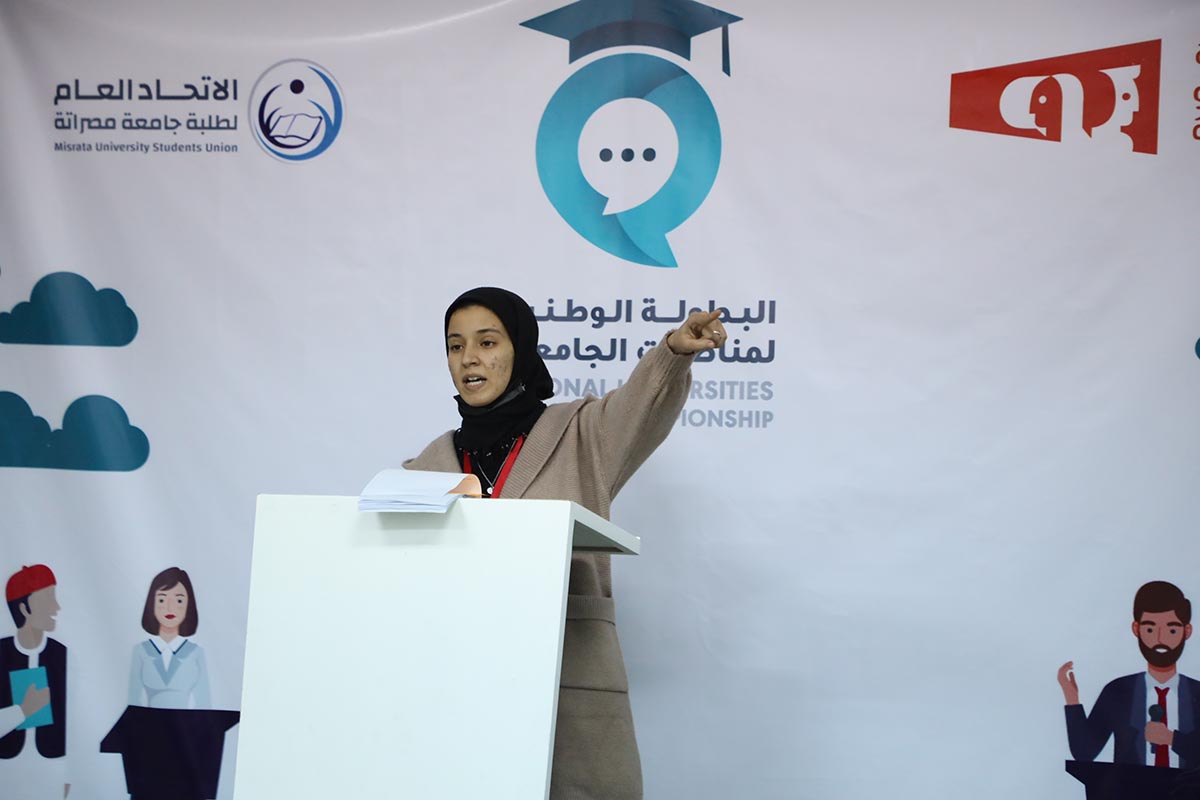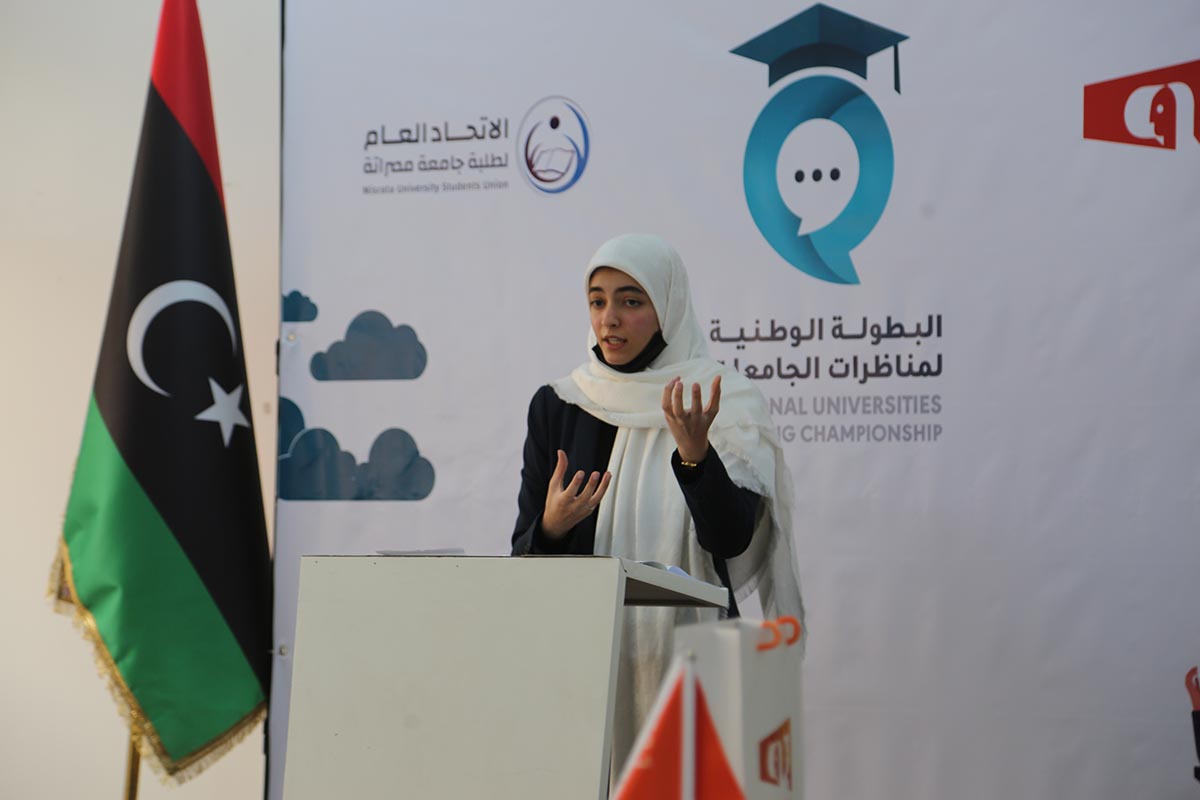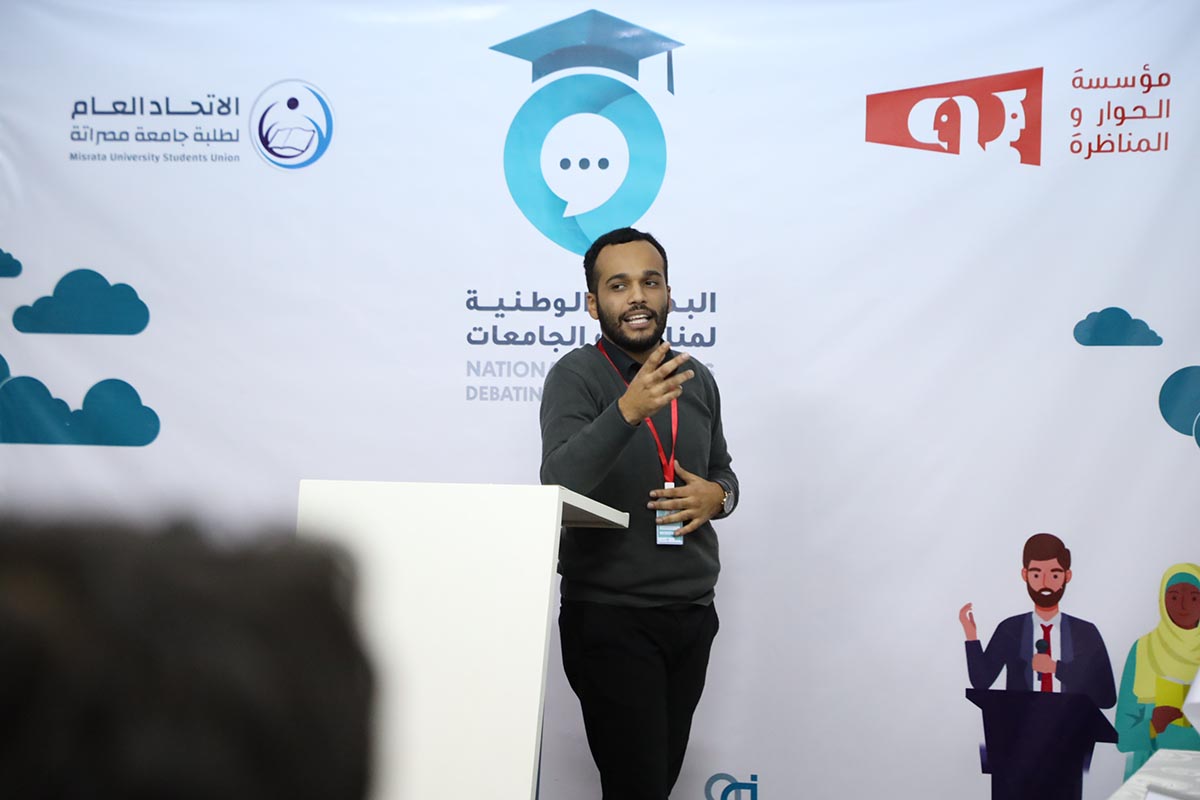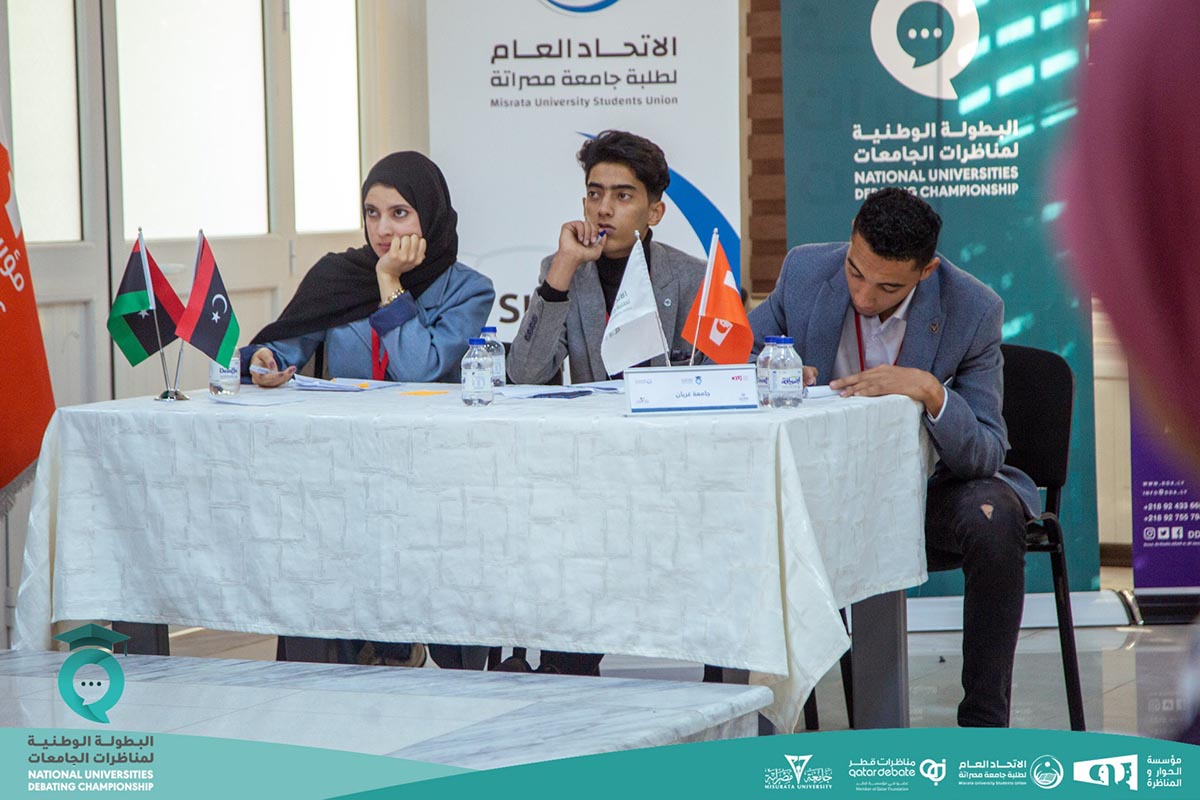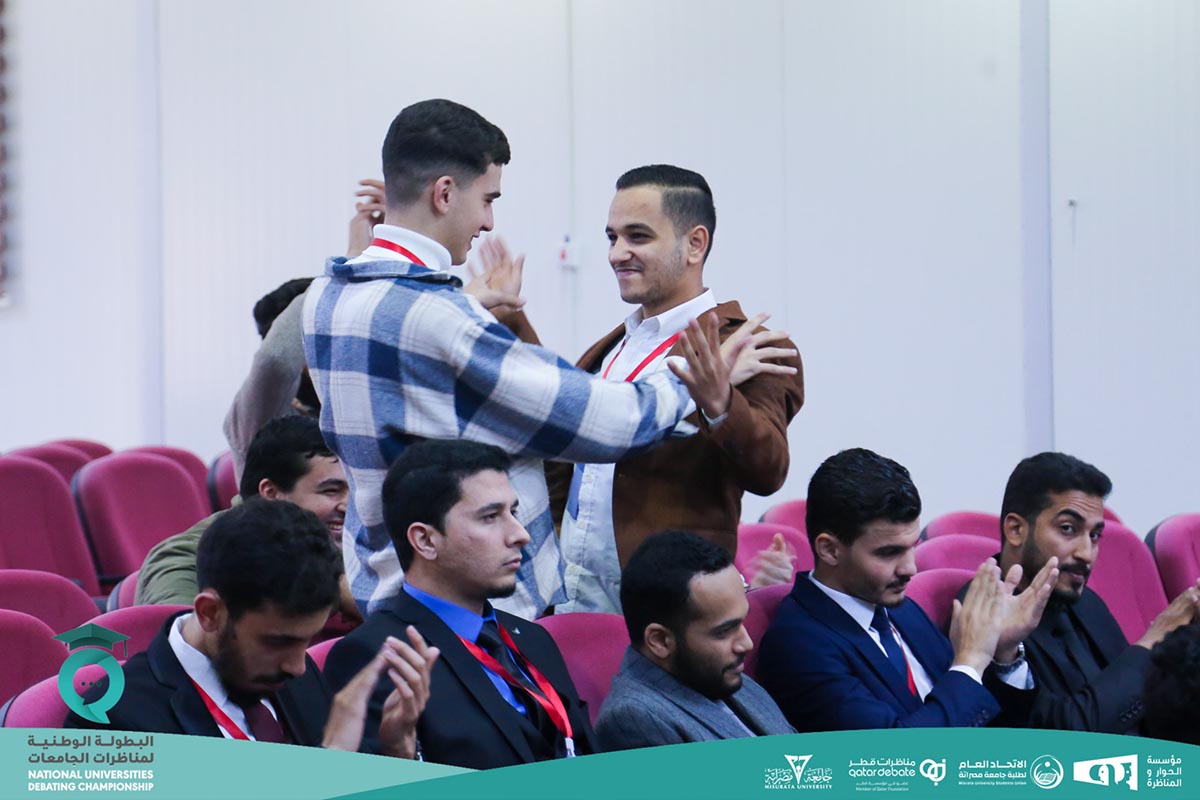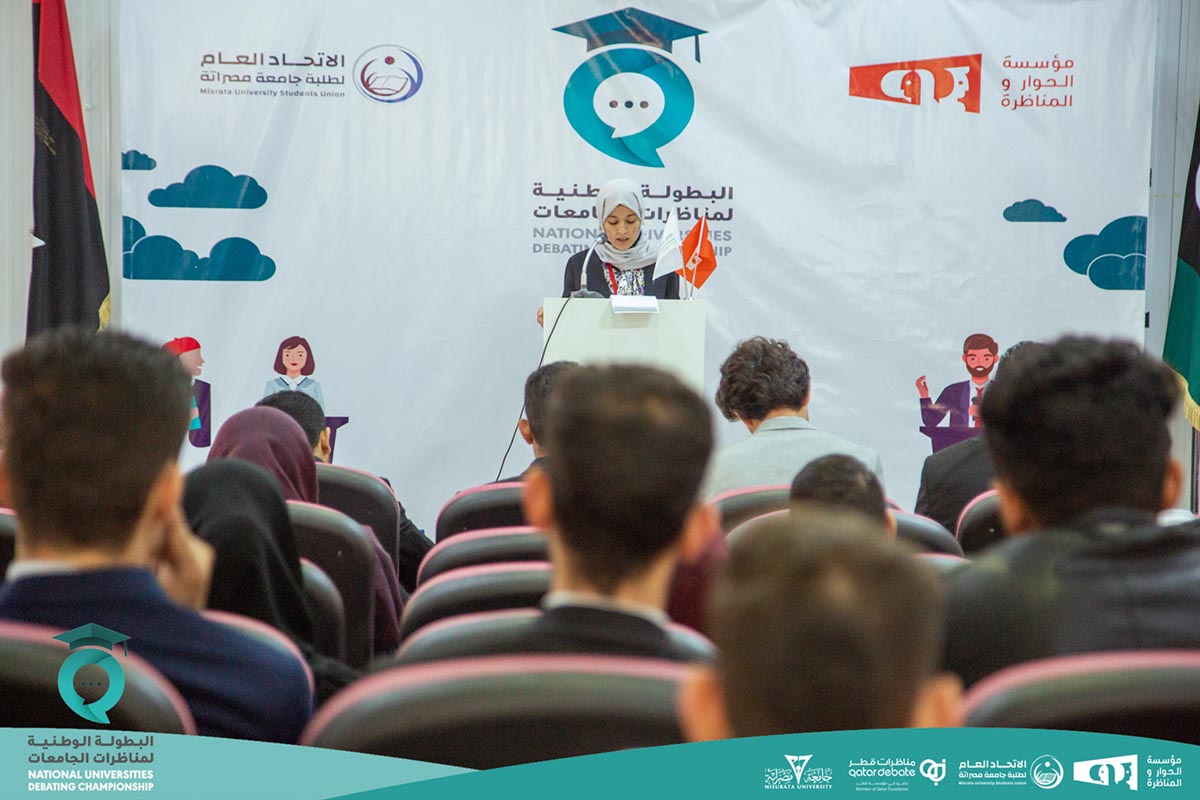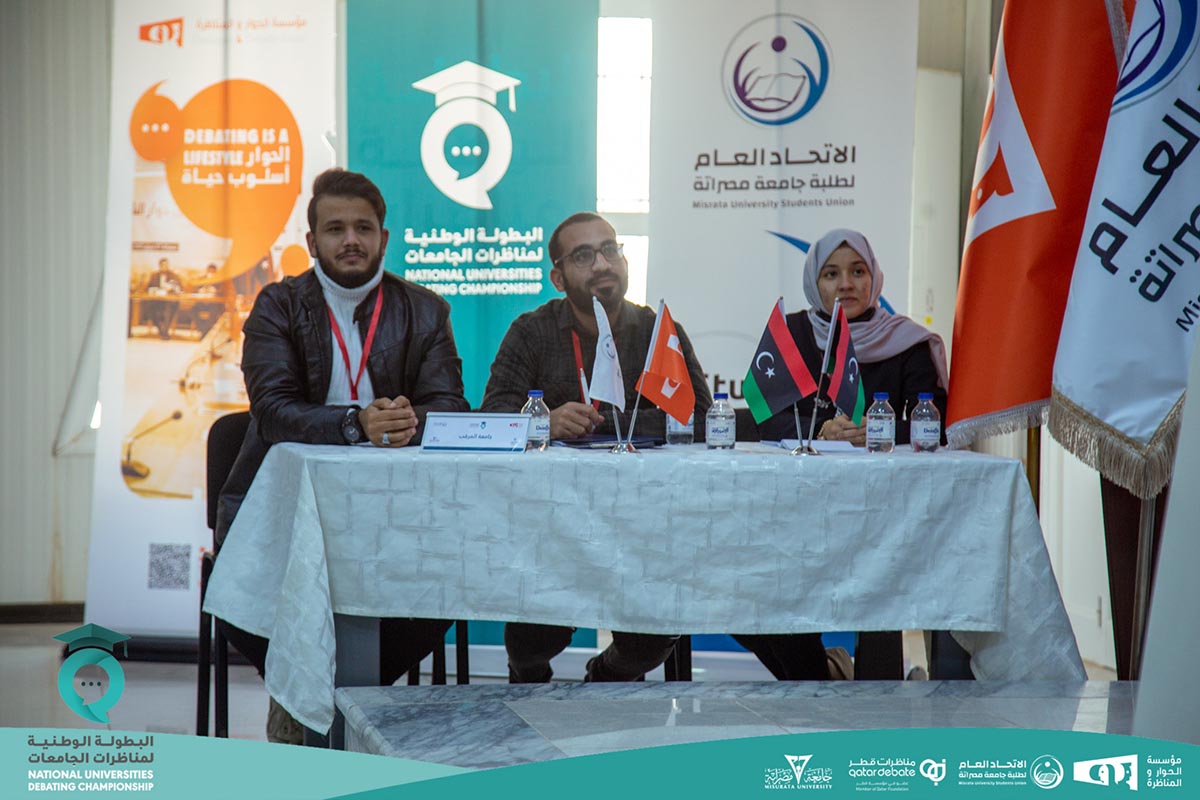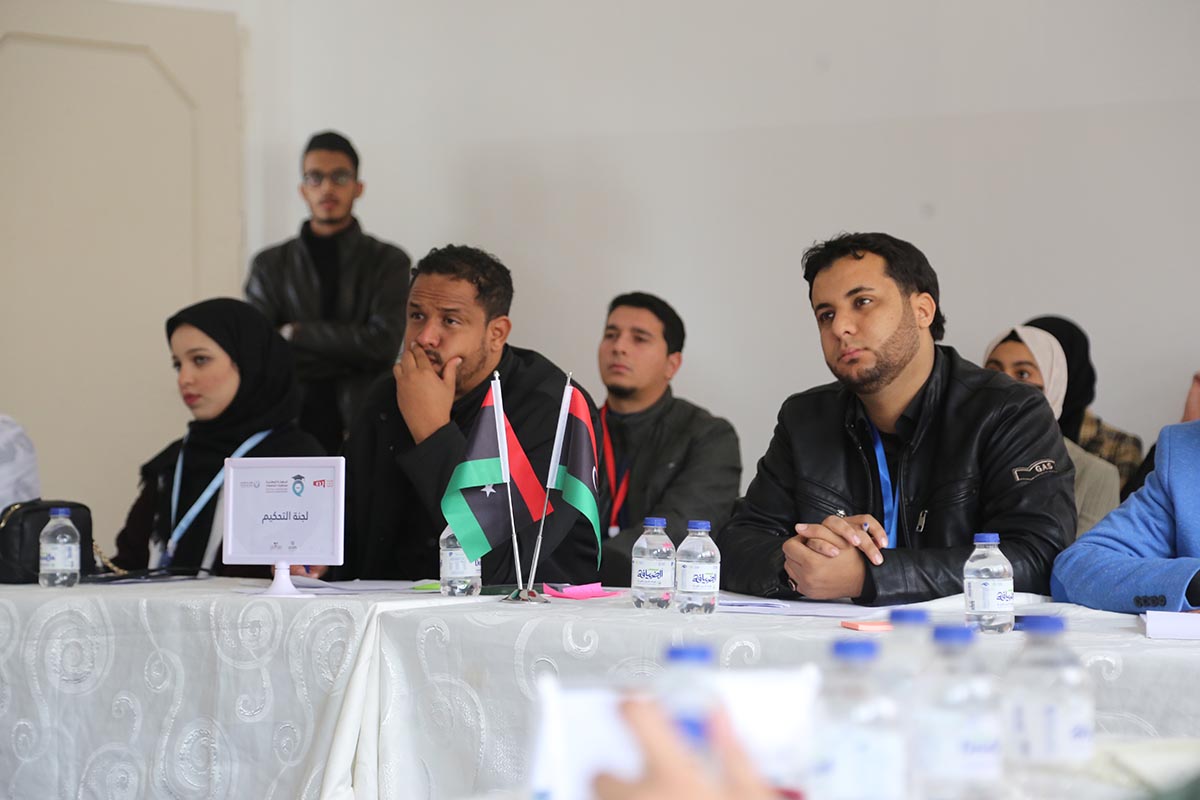 Photos illustrating the atmosphere of the final qualifiers.
Final rounds and closing ceremony:
In the evening of the same day, the closing ceremony took place, which was a celebration of the National Universities Debating Championship (NUDC)'s success and the tremendous work done during the seven days of the championship. The closing ceremony was held at the theater of the Faculty of Arts and Media at Misrata University. It began with the thrilling final debate between the teams from Misrata University and Tripoli University, discussing the issue of democratizing the Arab world. This debate was televised on the Libyan channels "February" and "Panorama," and it was also live-streamed on the Facebook pages of the Dialogue & Debate Association and the General Union of Students at Misrata University.
After the conclusion of the final debate, the award ceremony took place. The top five speakers in the championship, as well as the winner of the Best Rebuttal Speech, were honored. The winning speakers were selected based on their performance in the three qualifying rounds of the realistic stage, using the average scores and standard deviation. The announcement of the top four ranked teams was also made, according to the table provided below.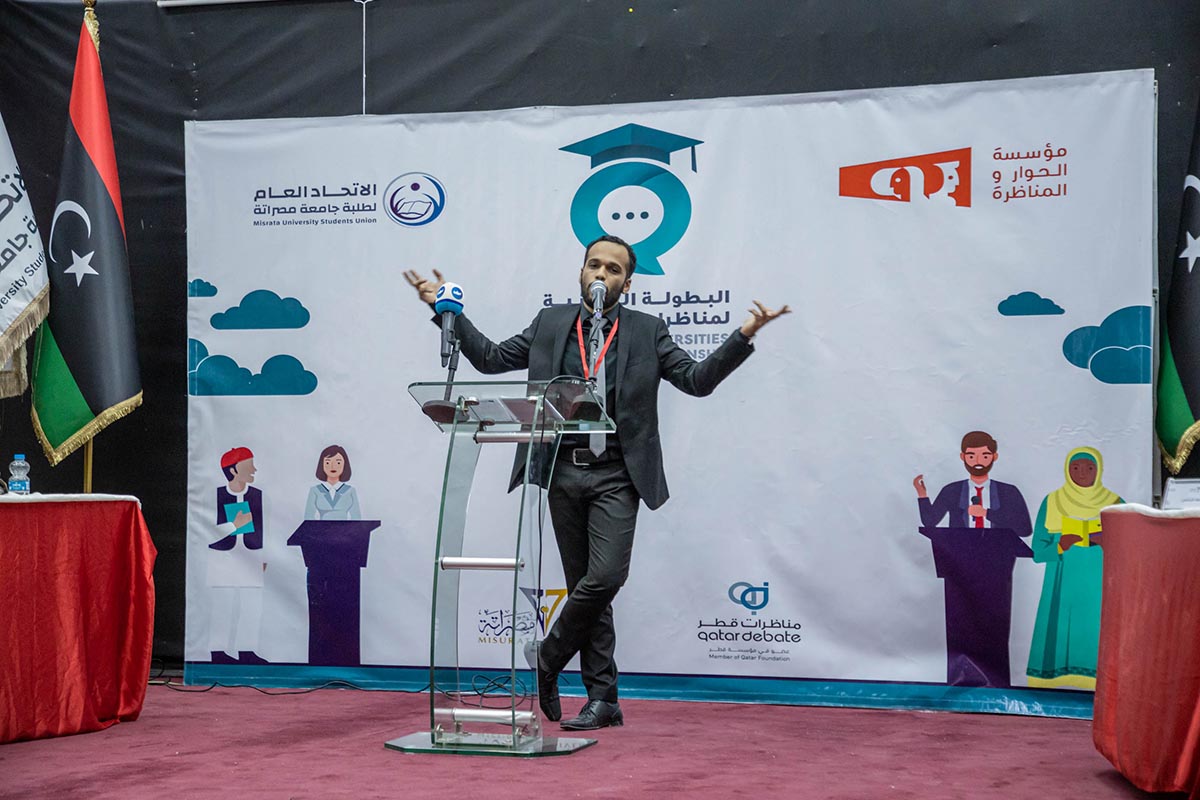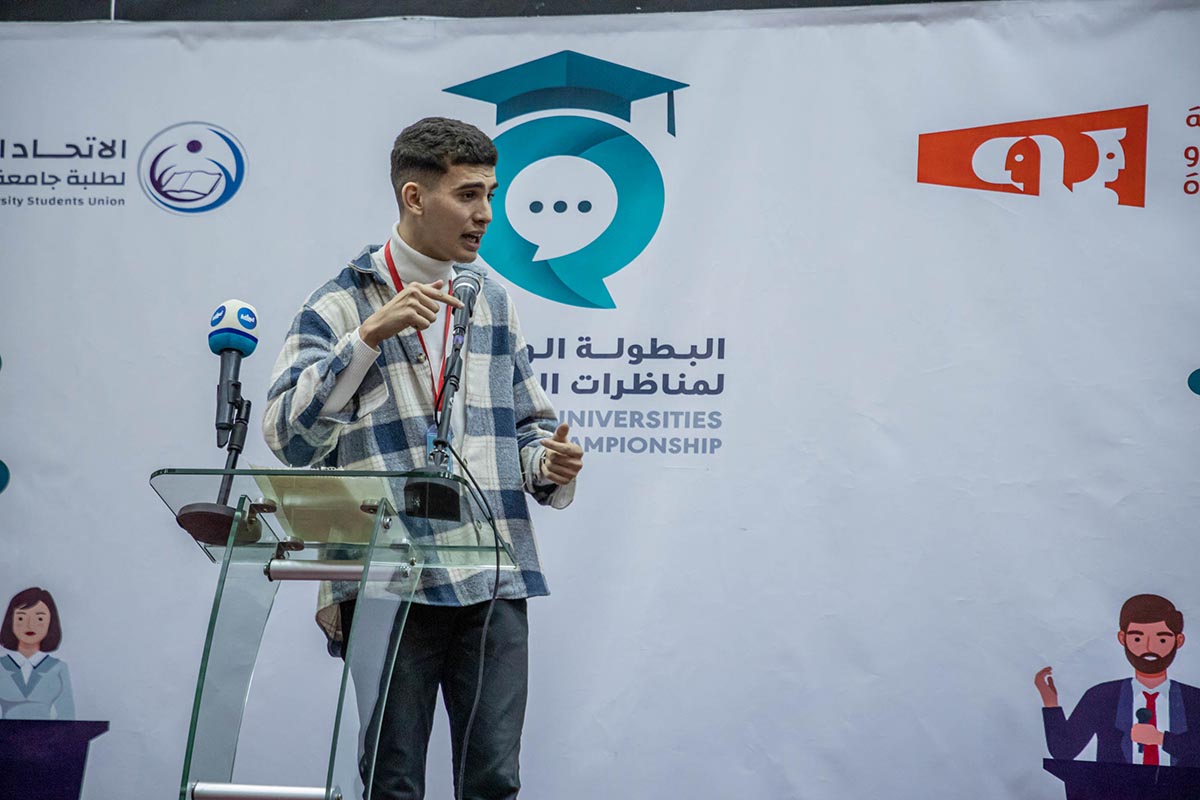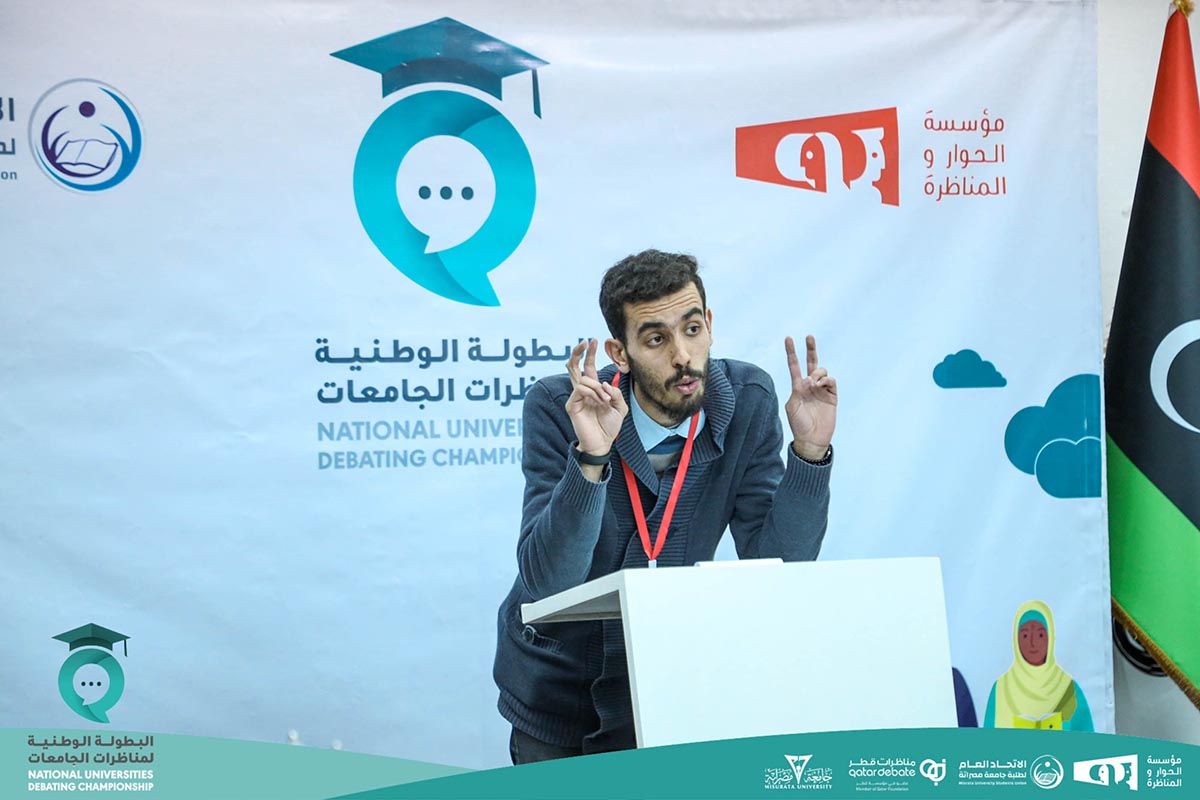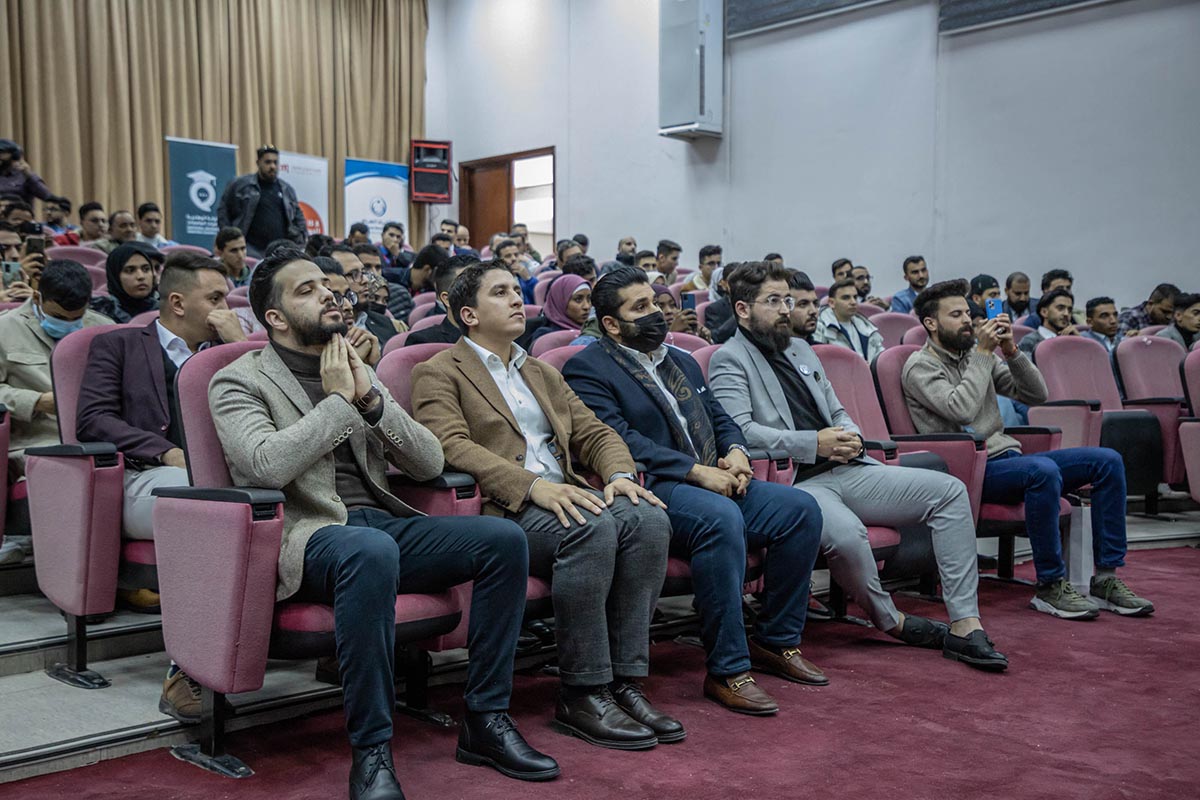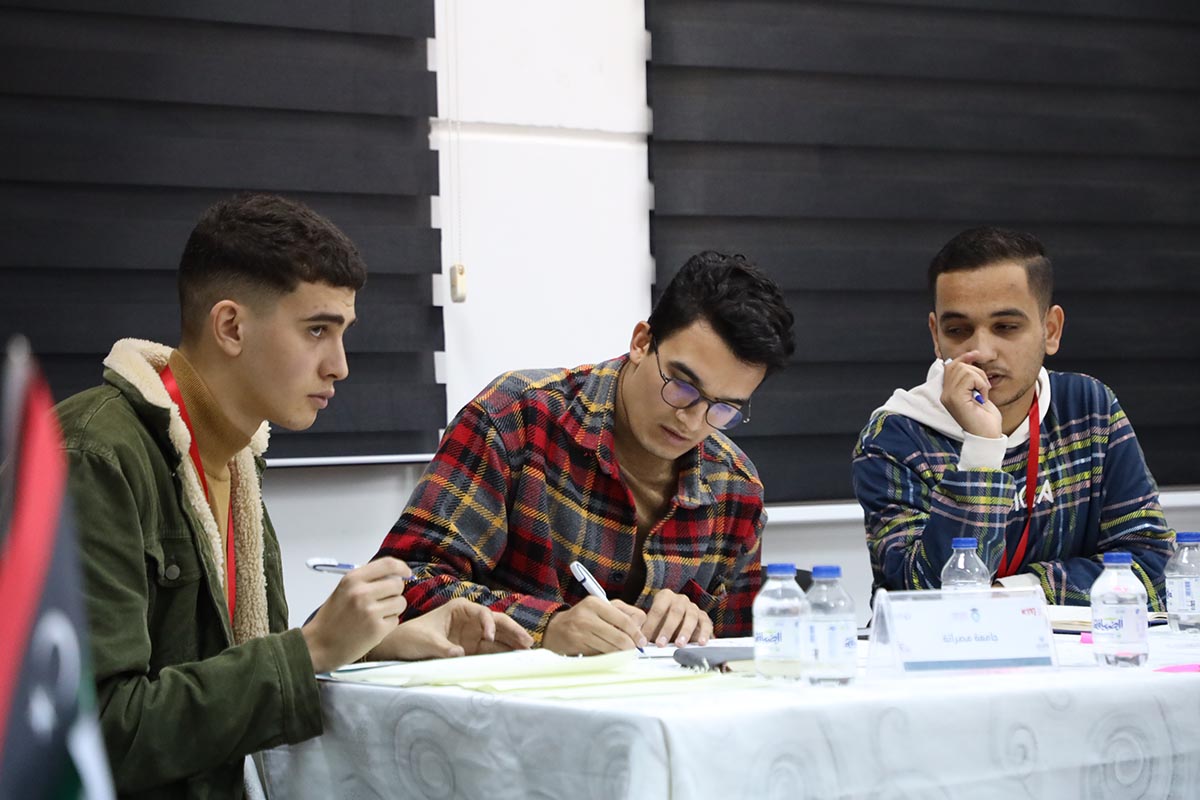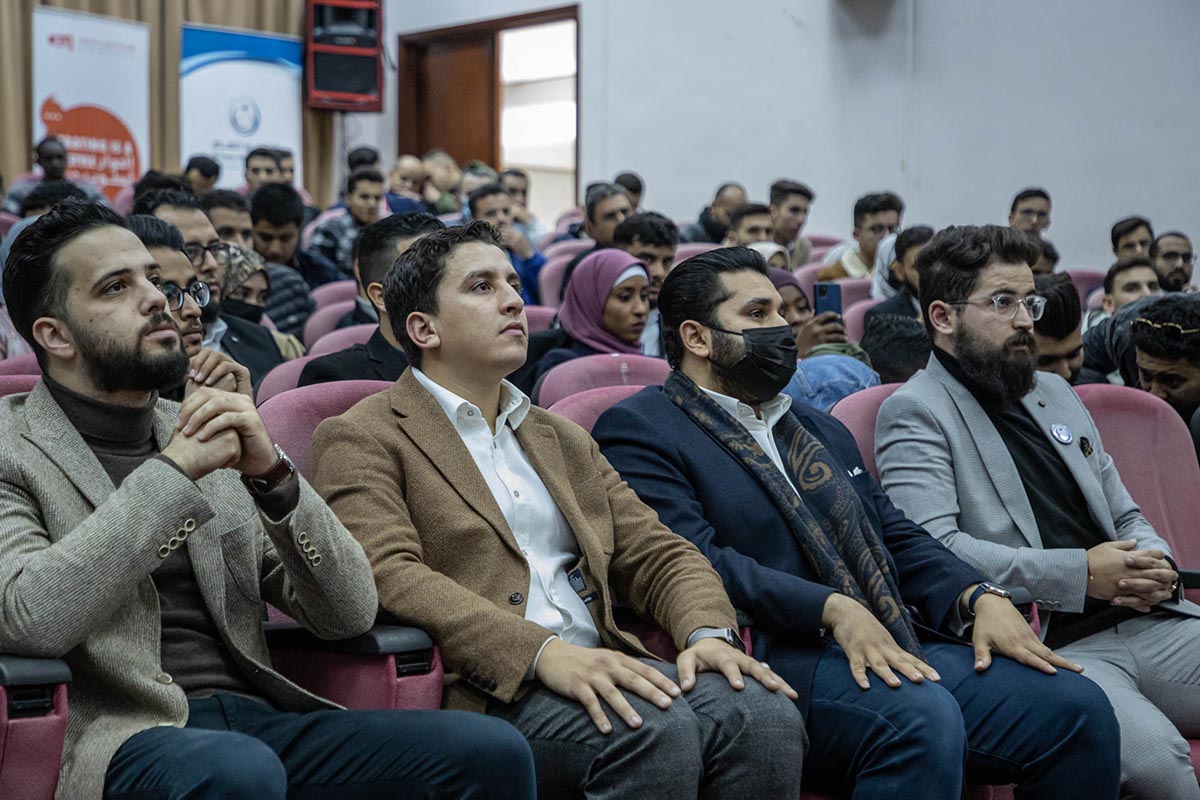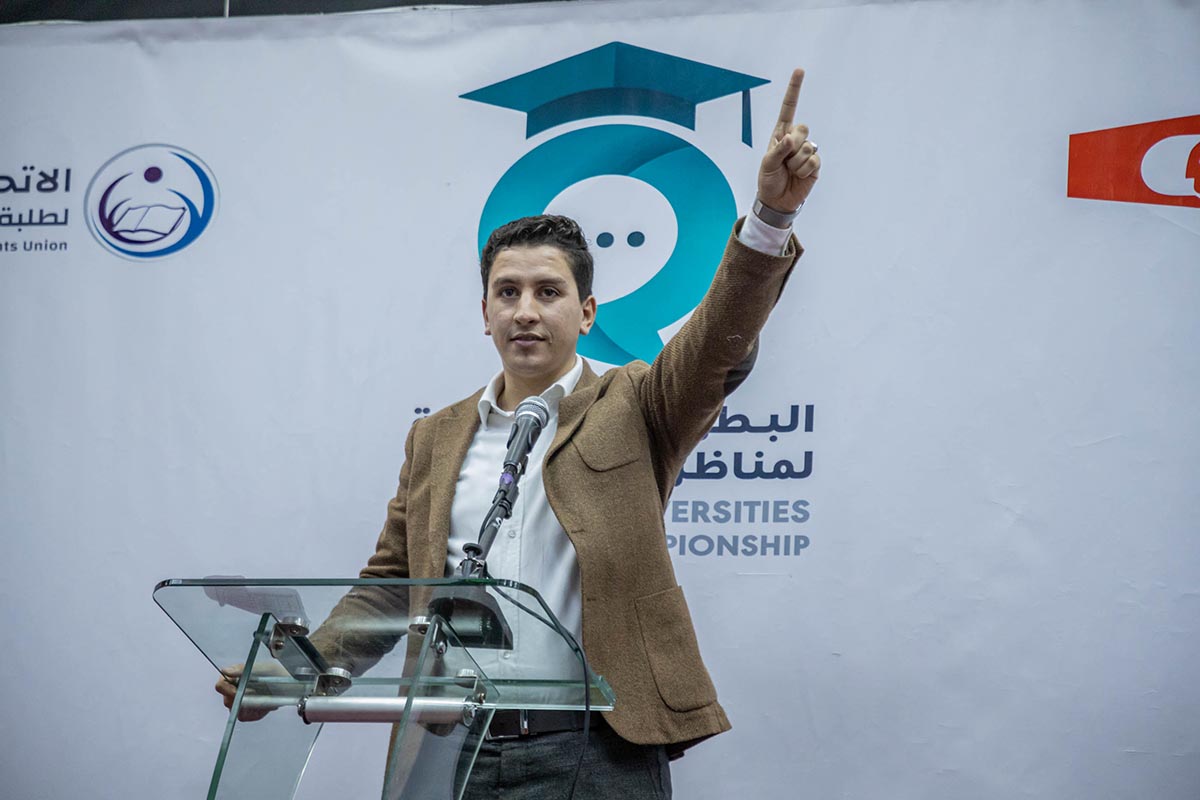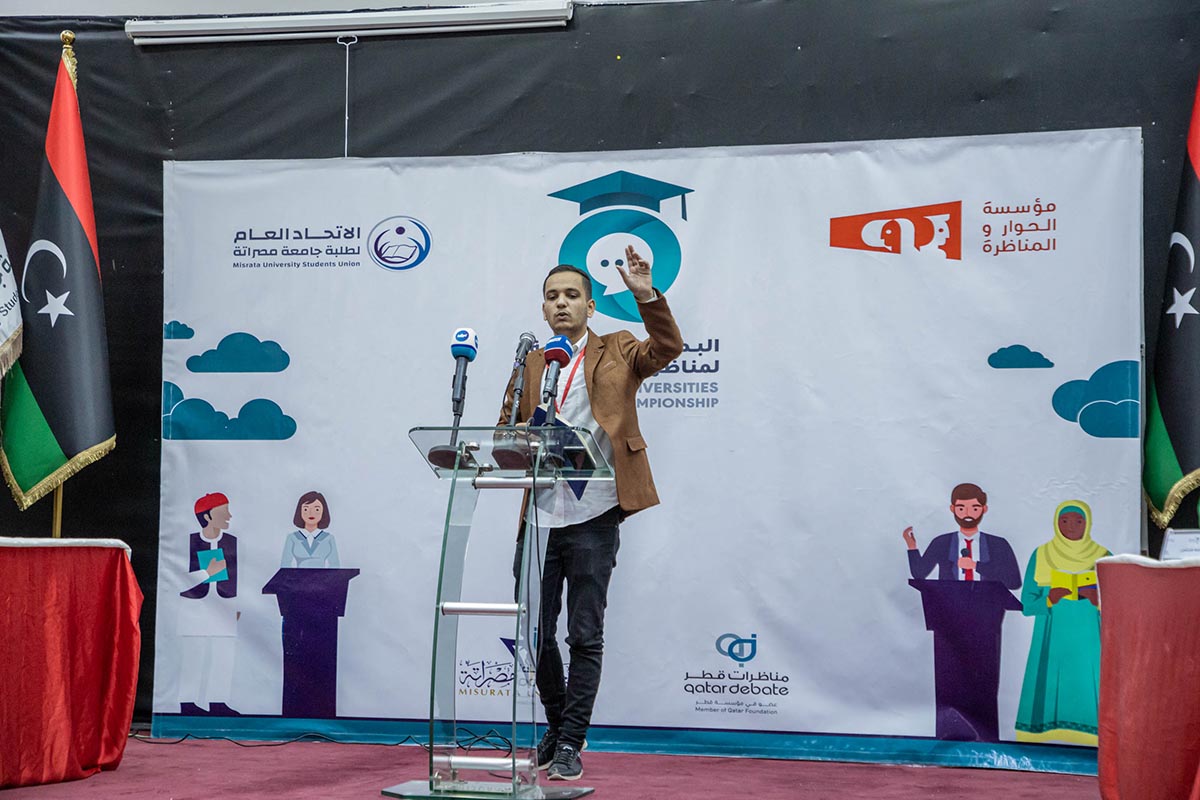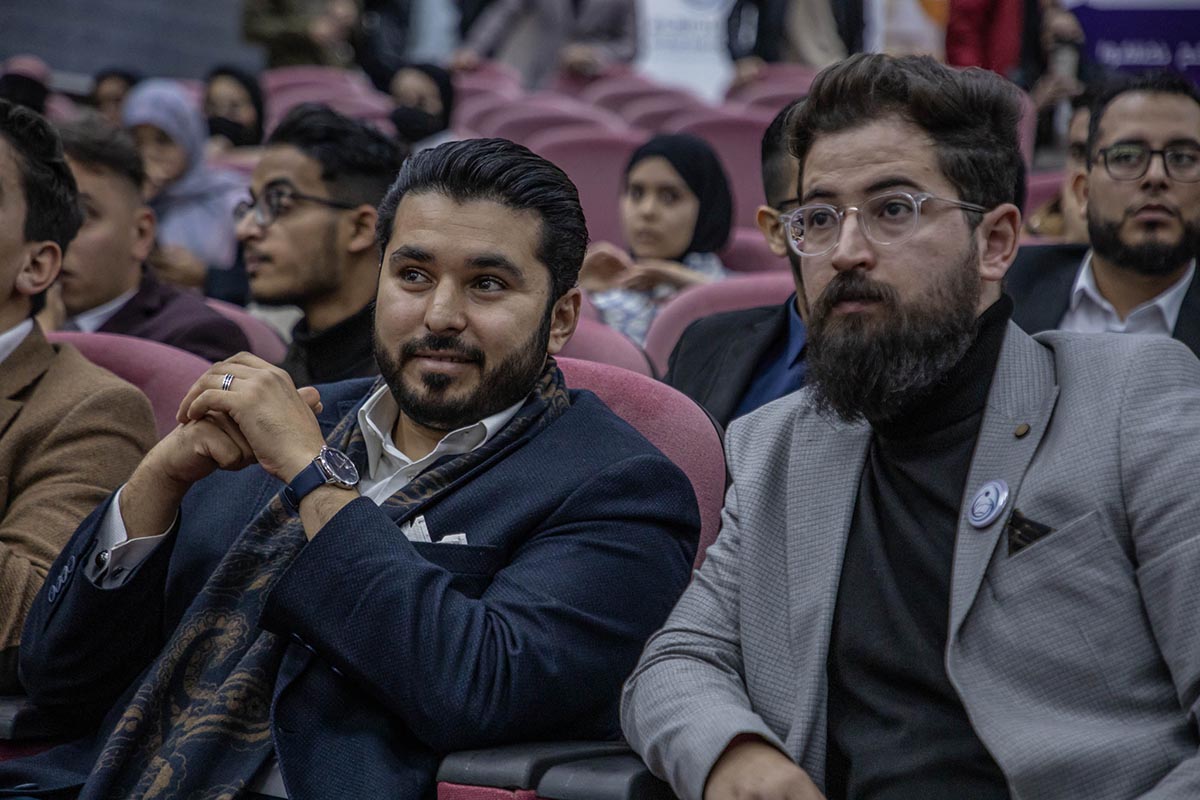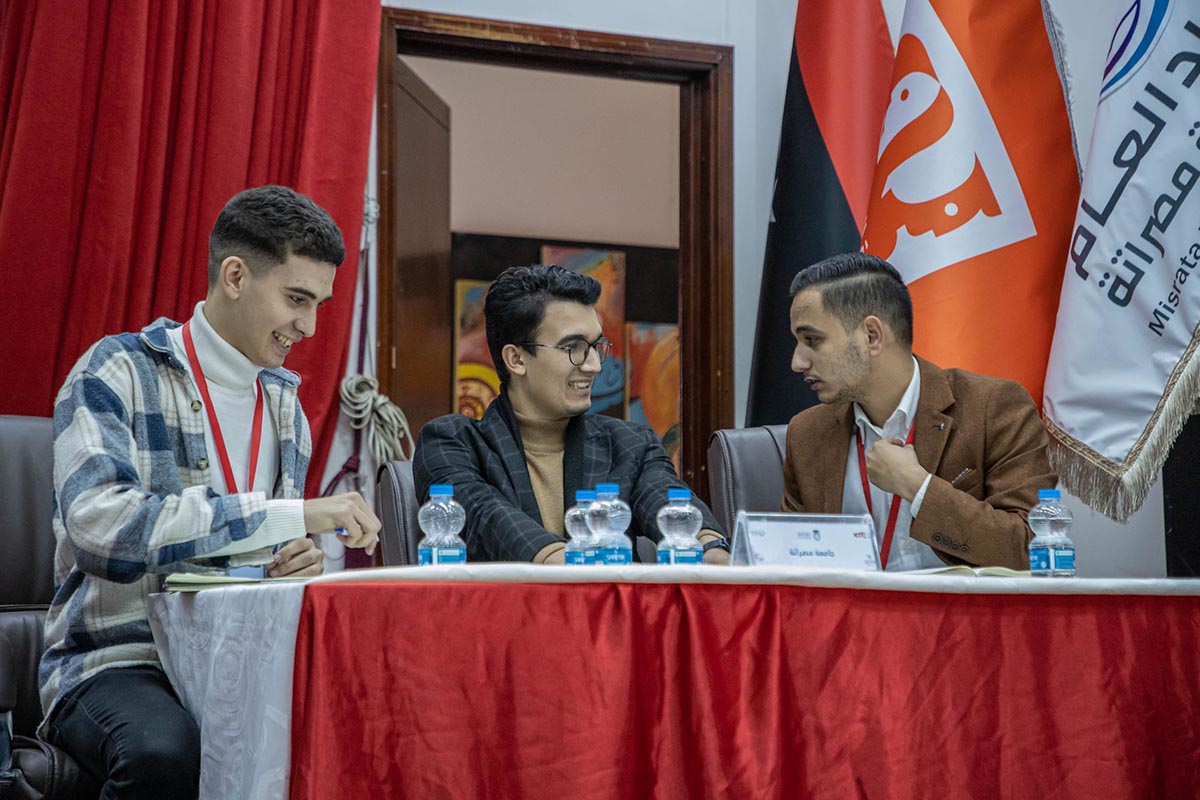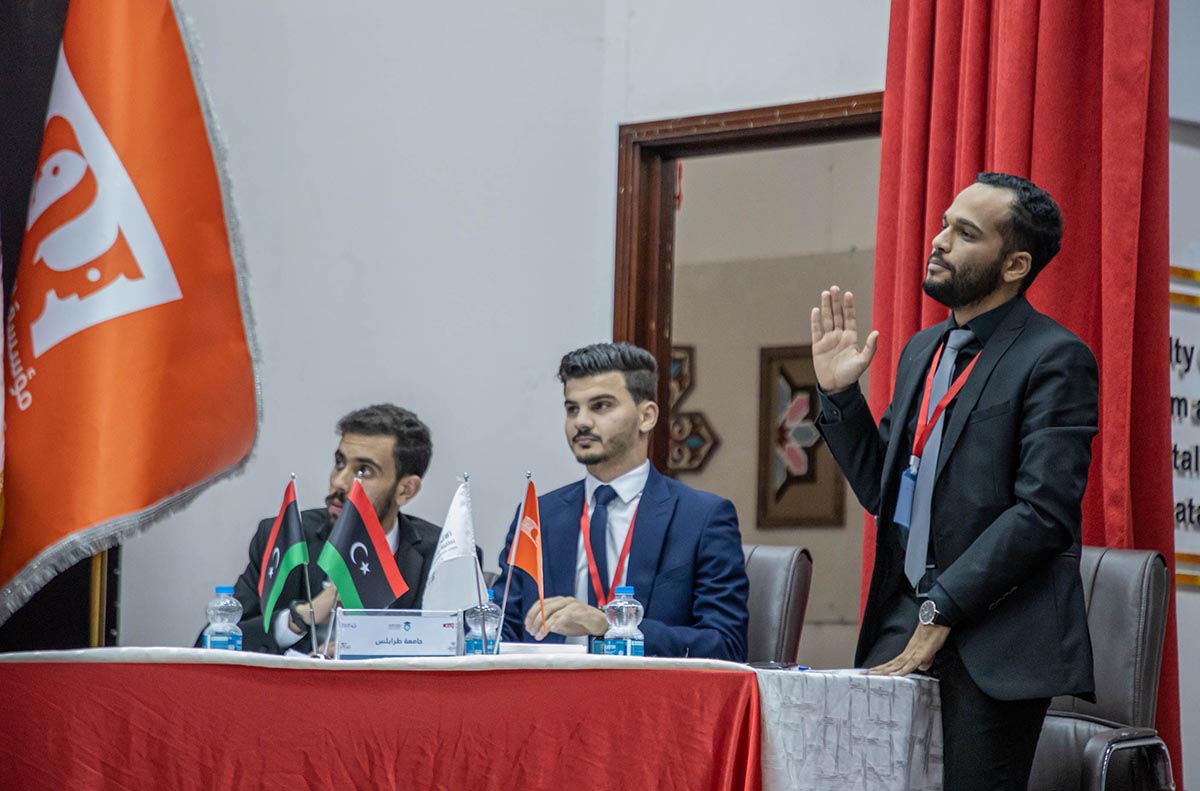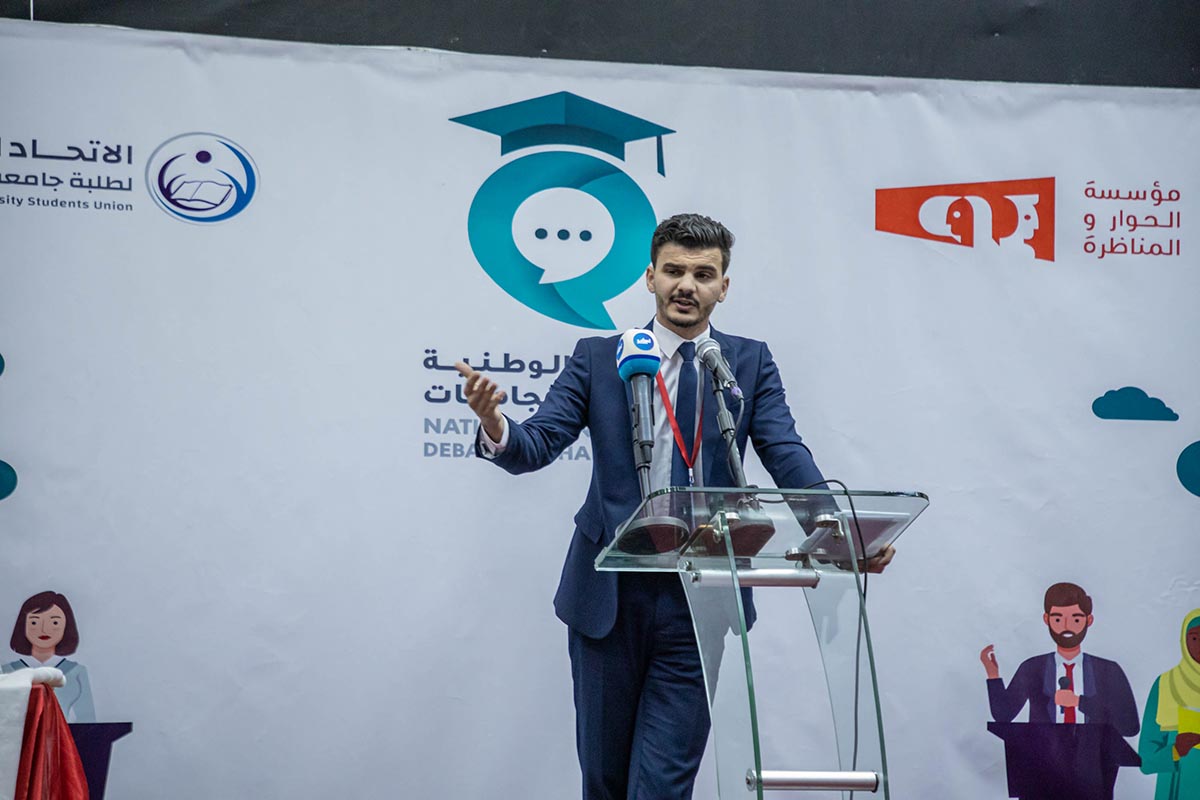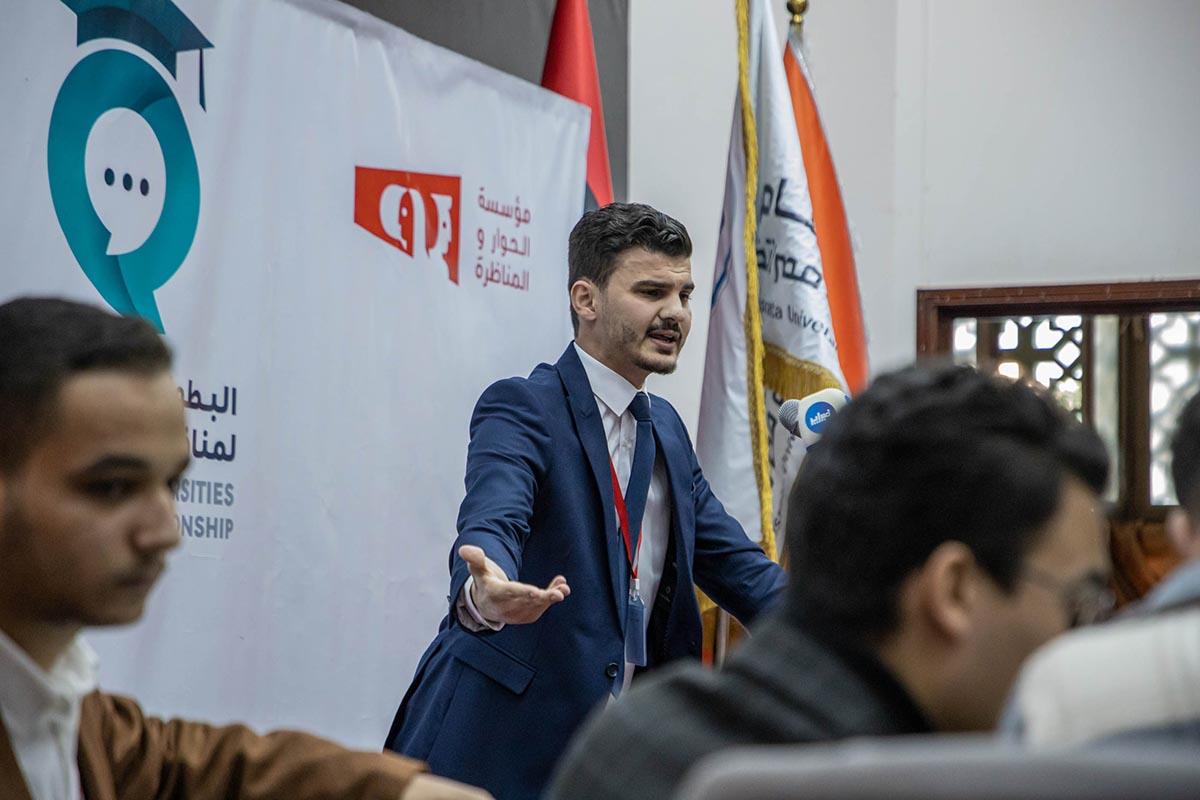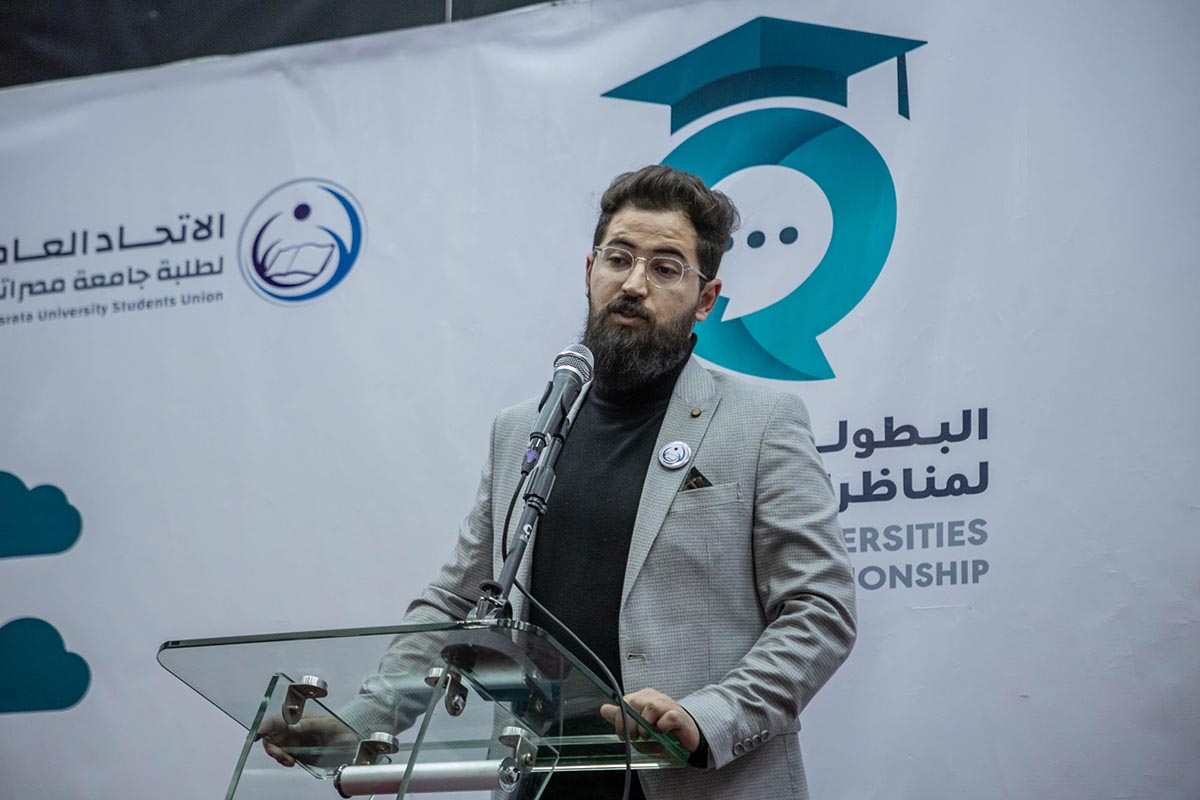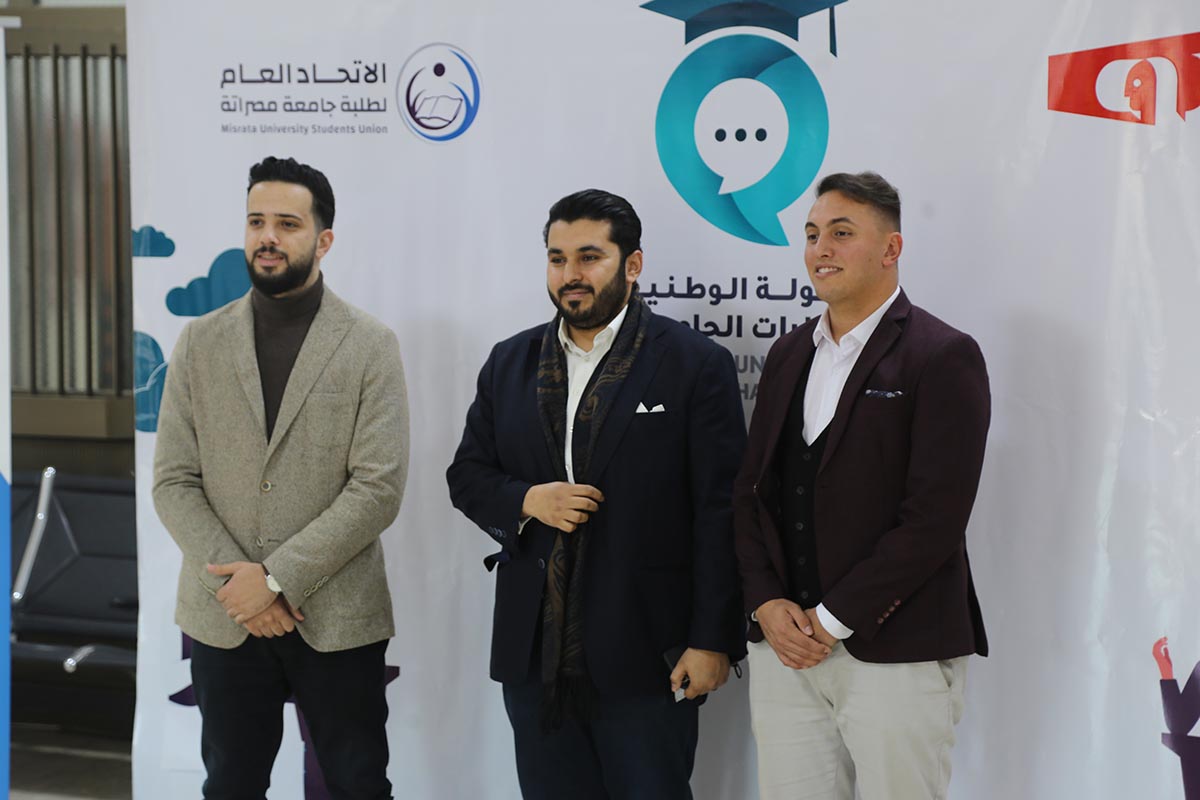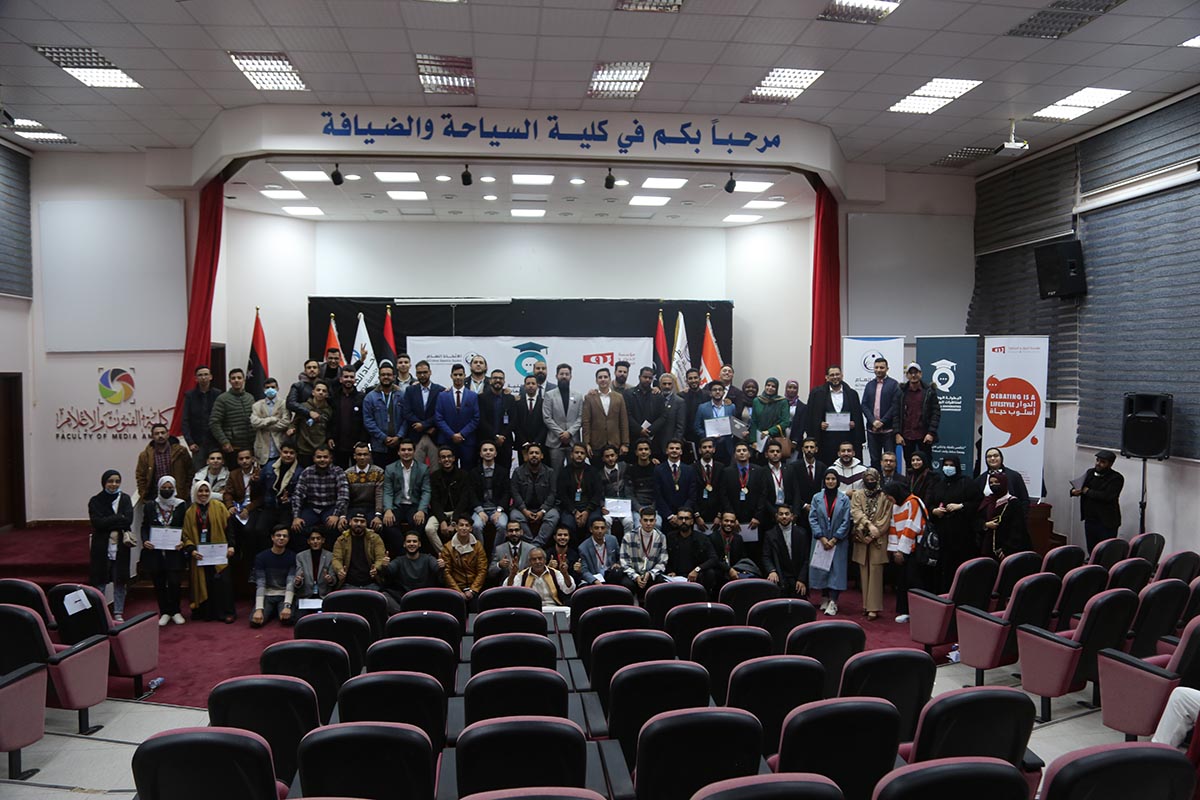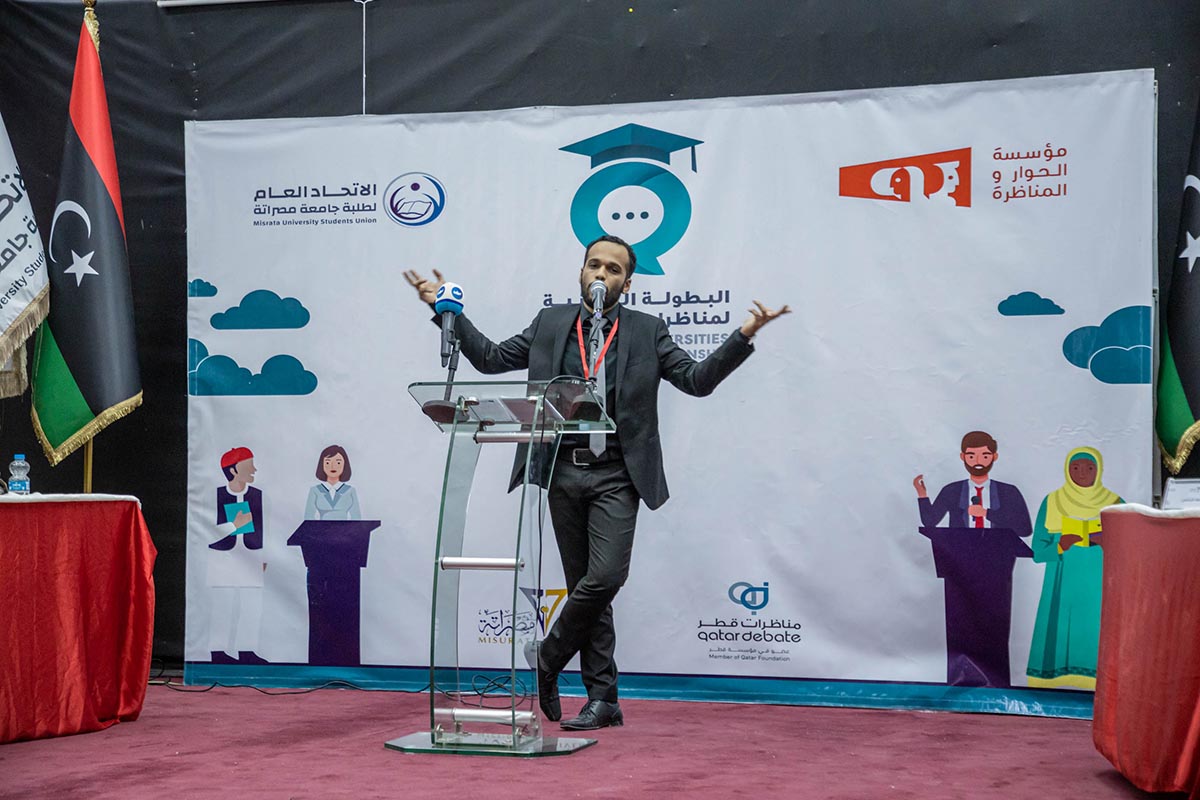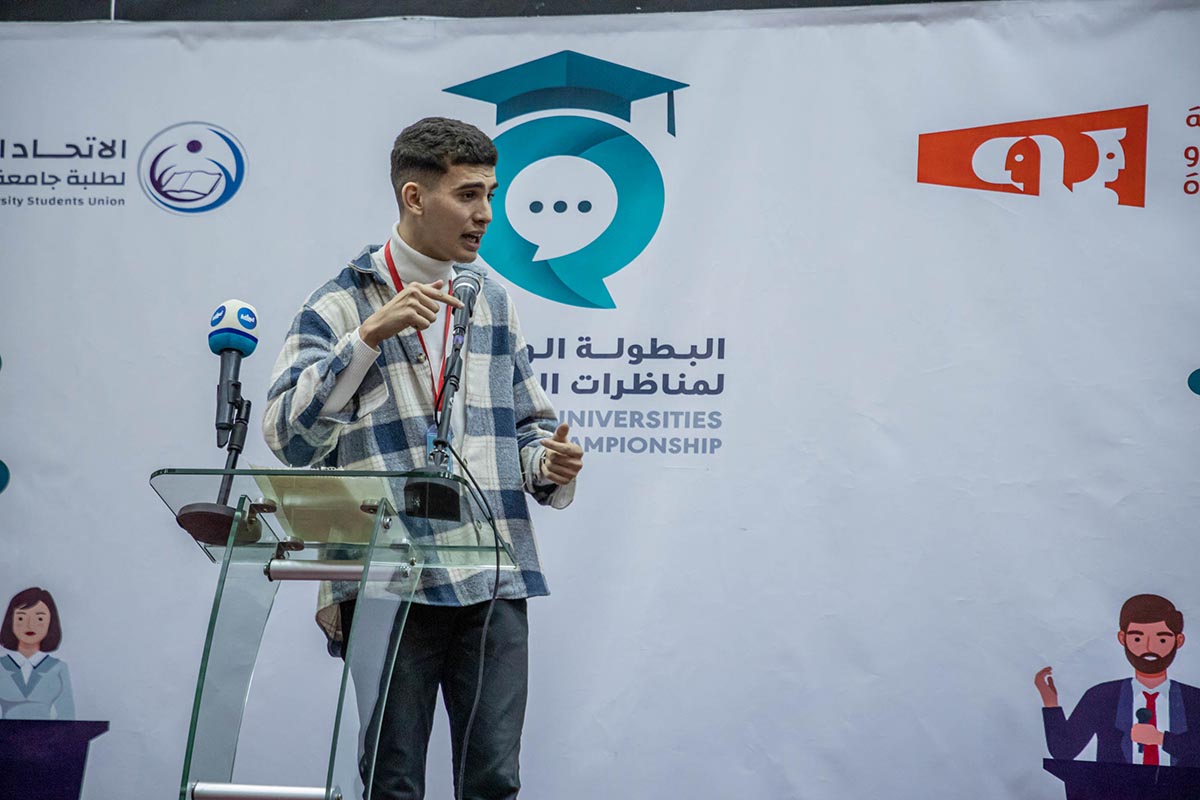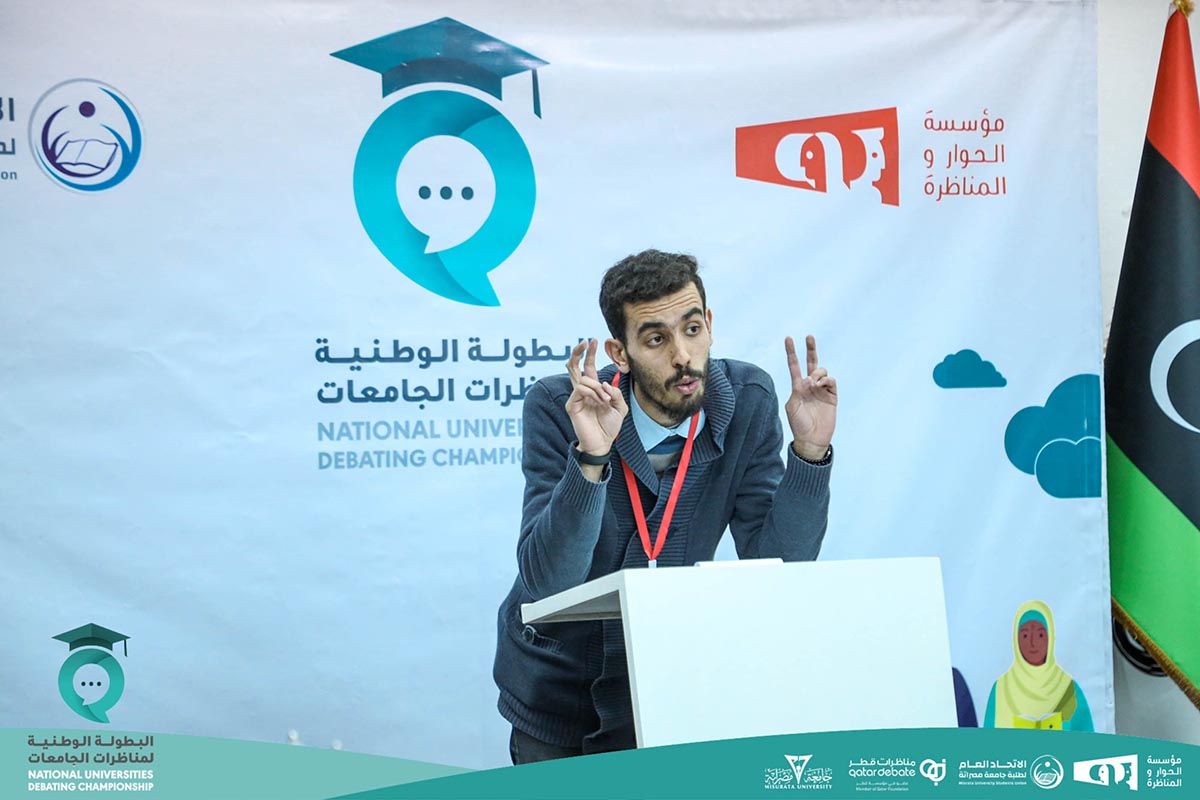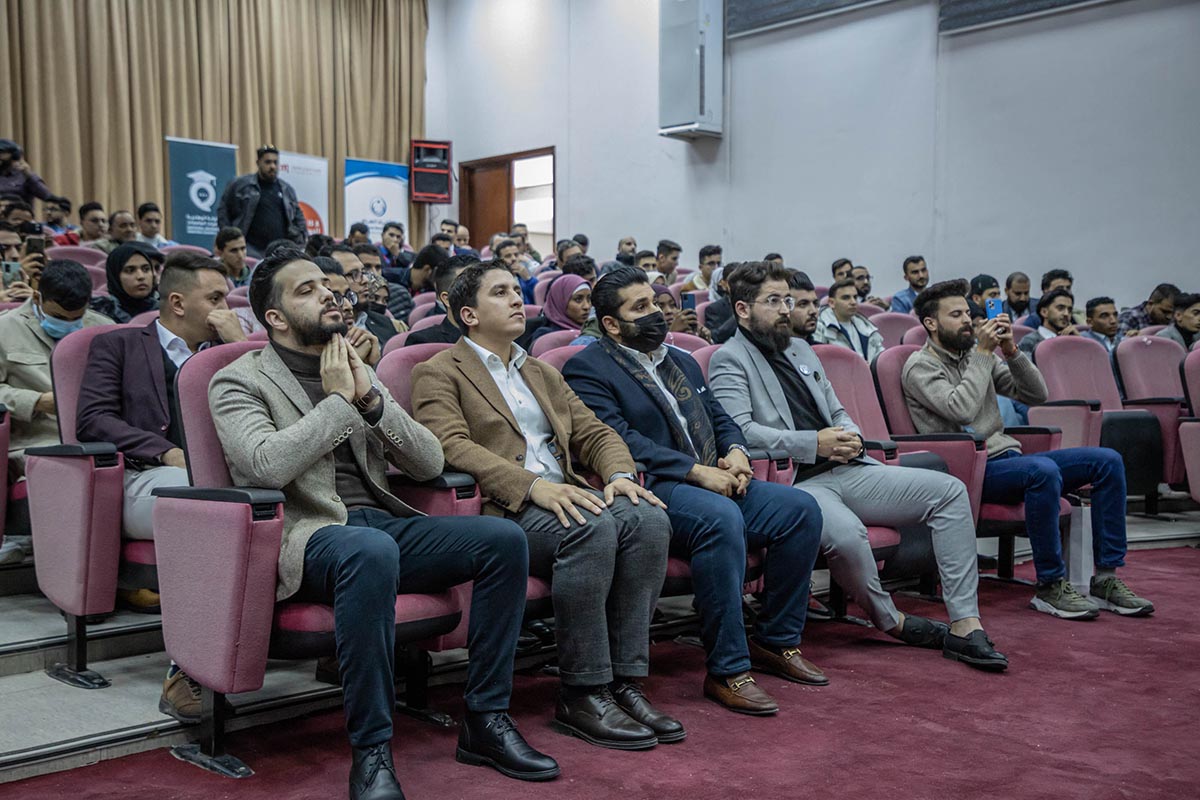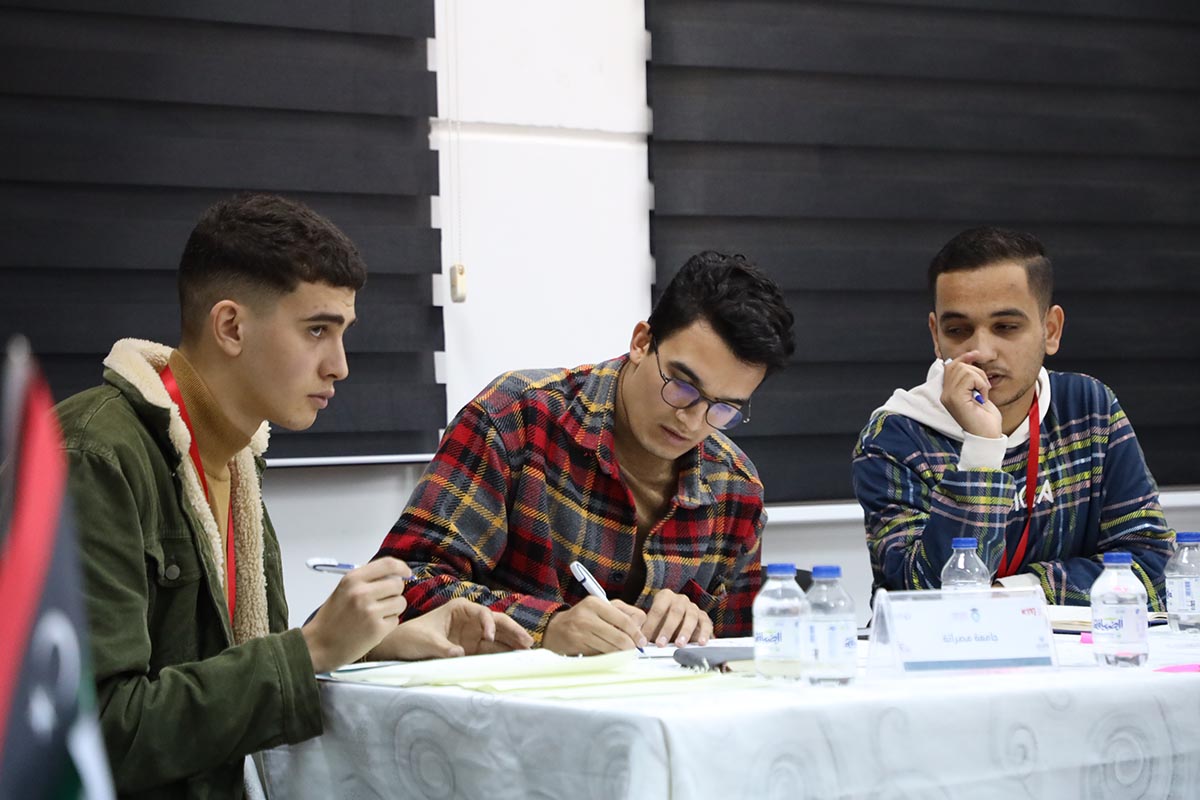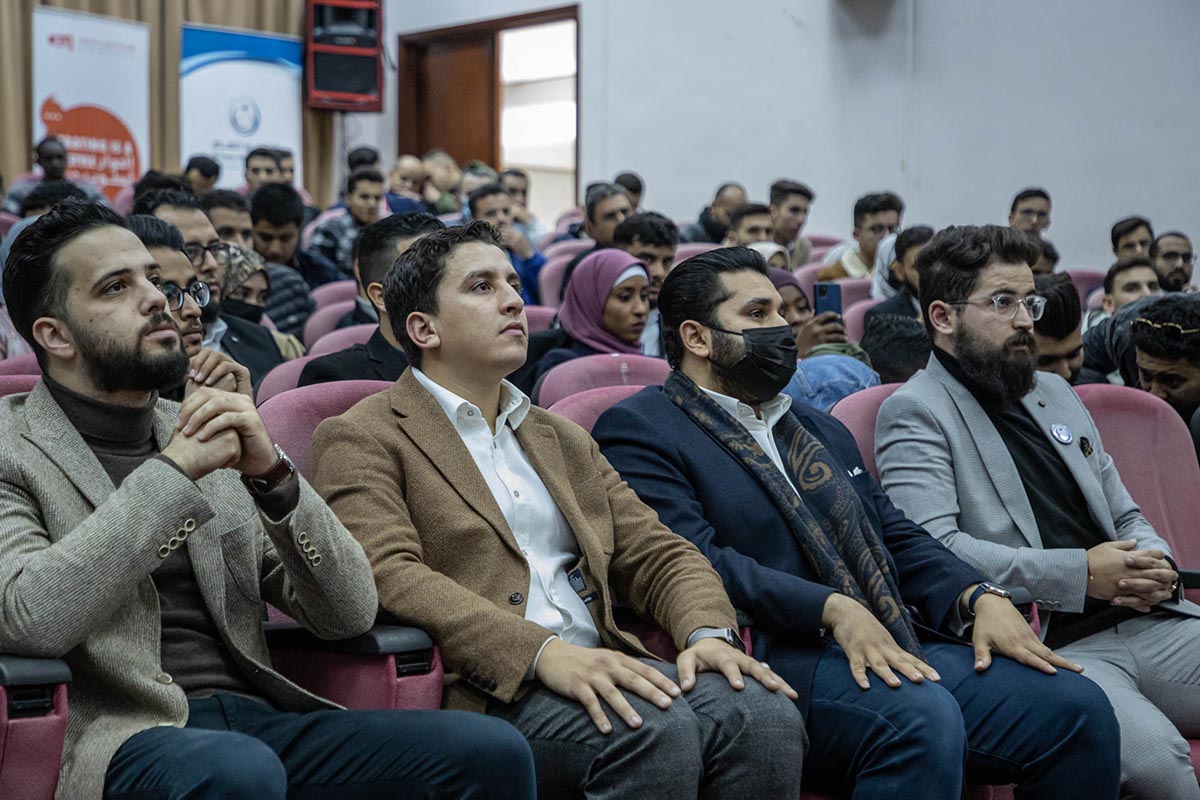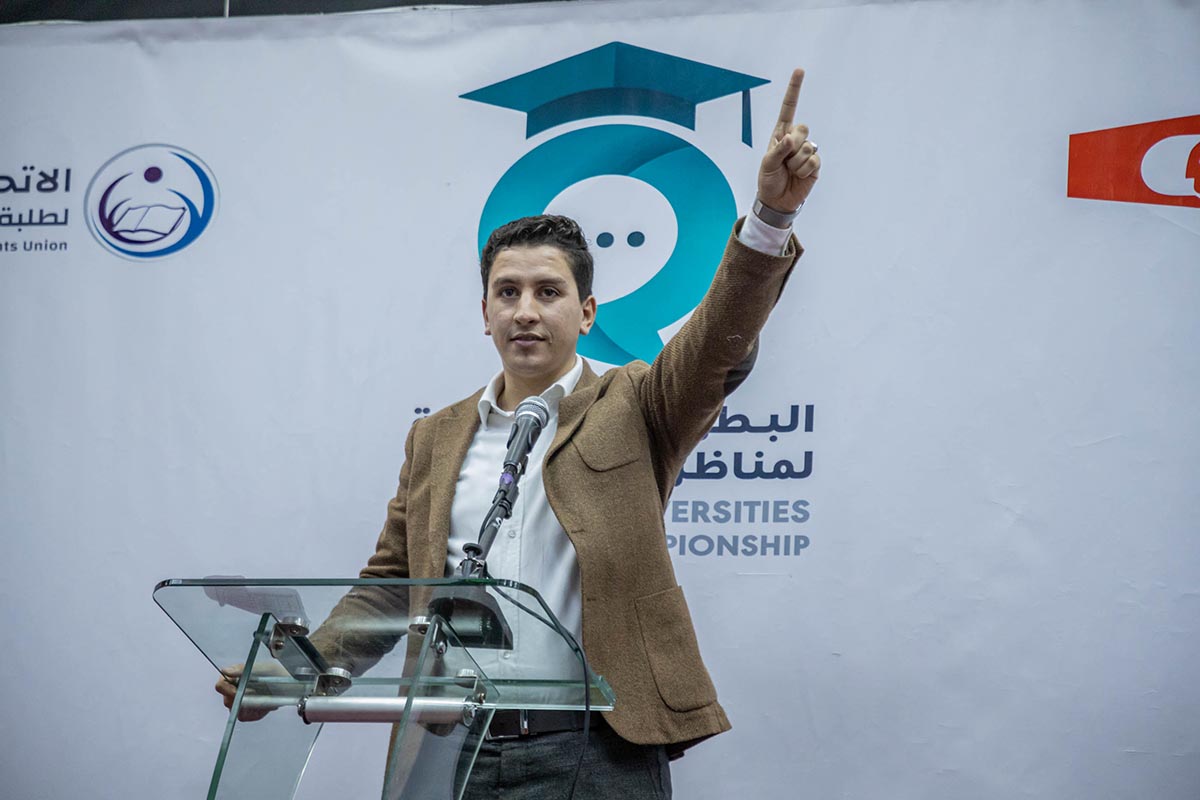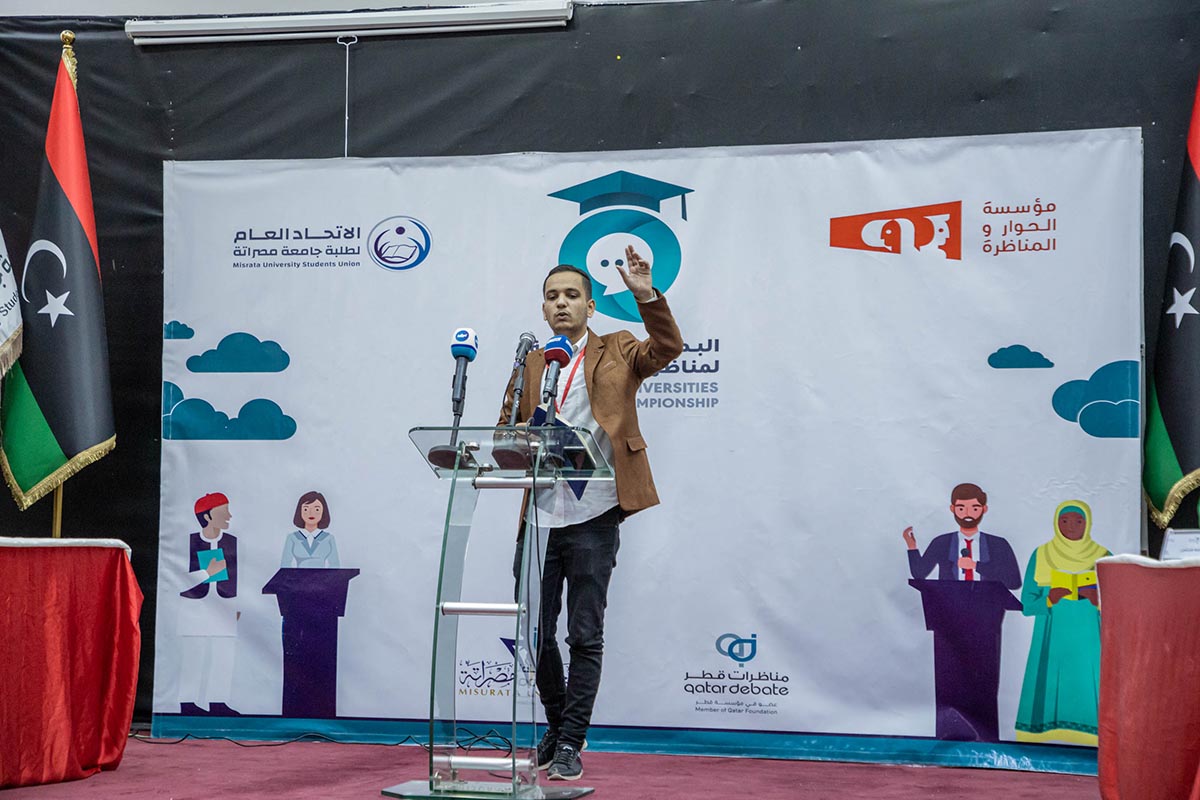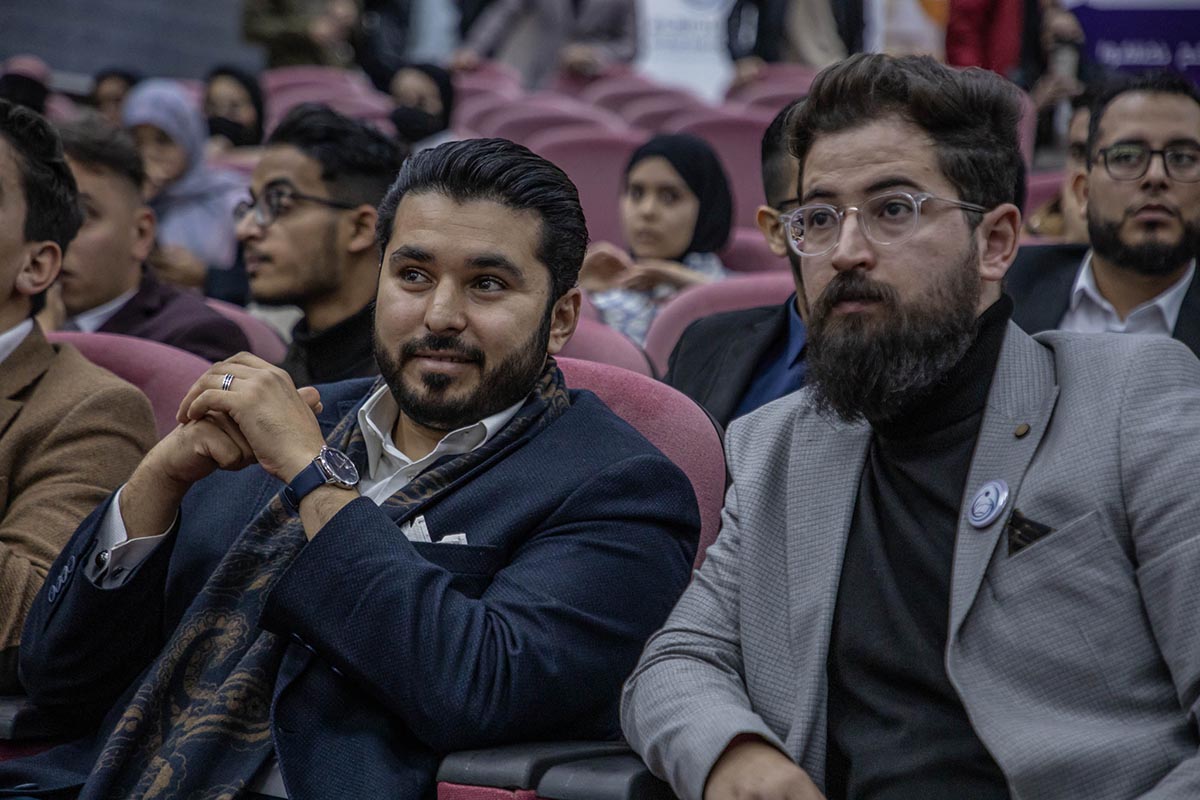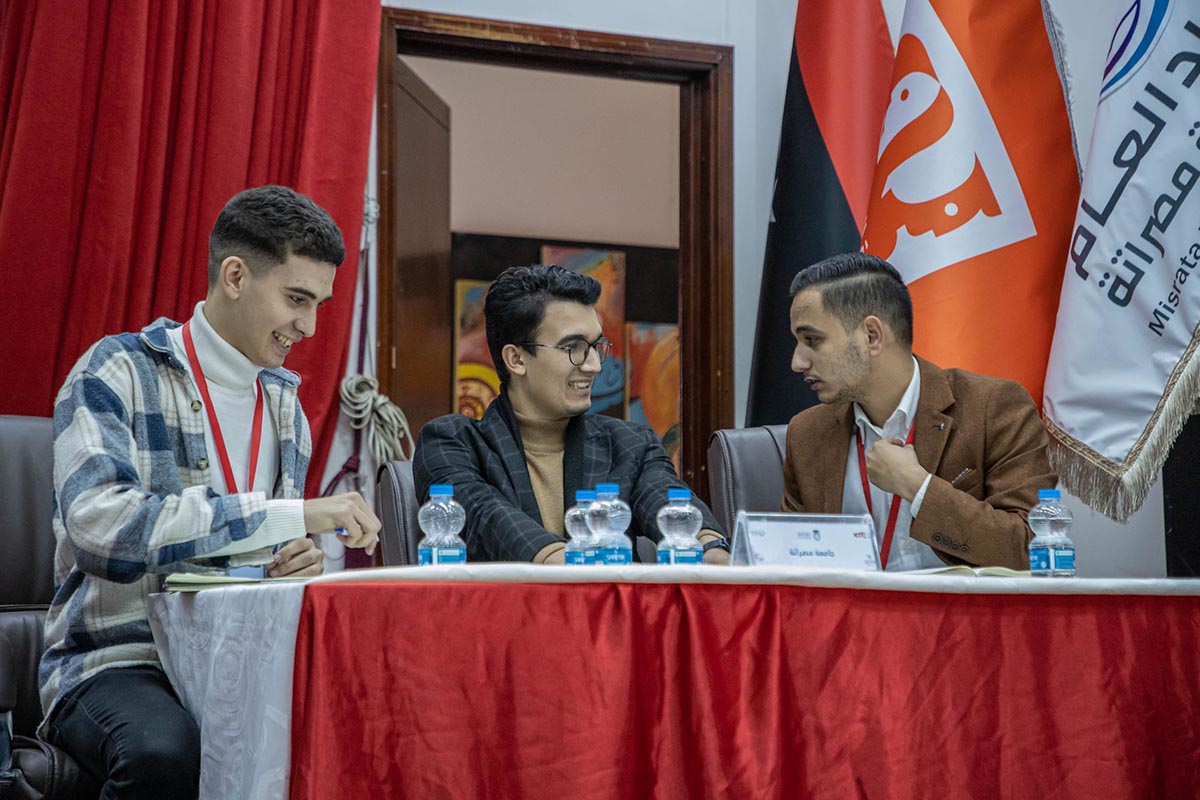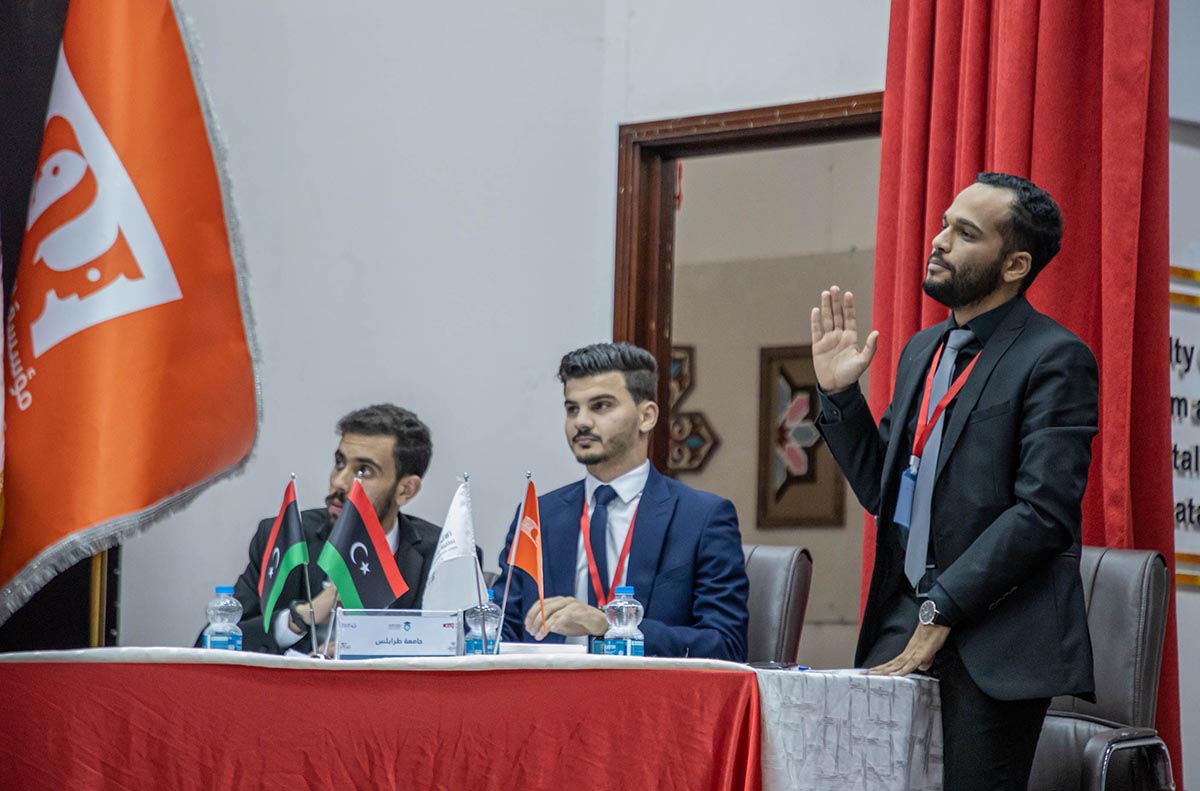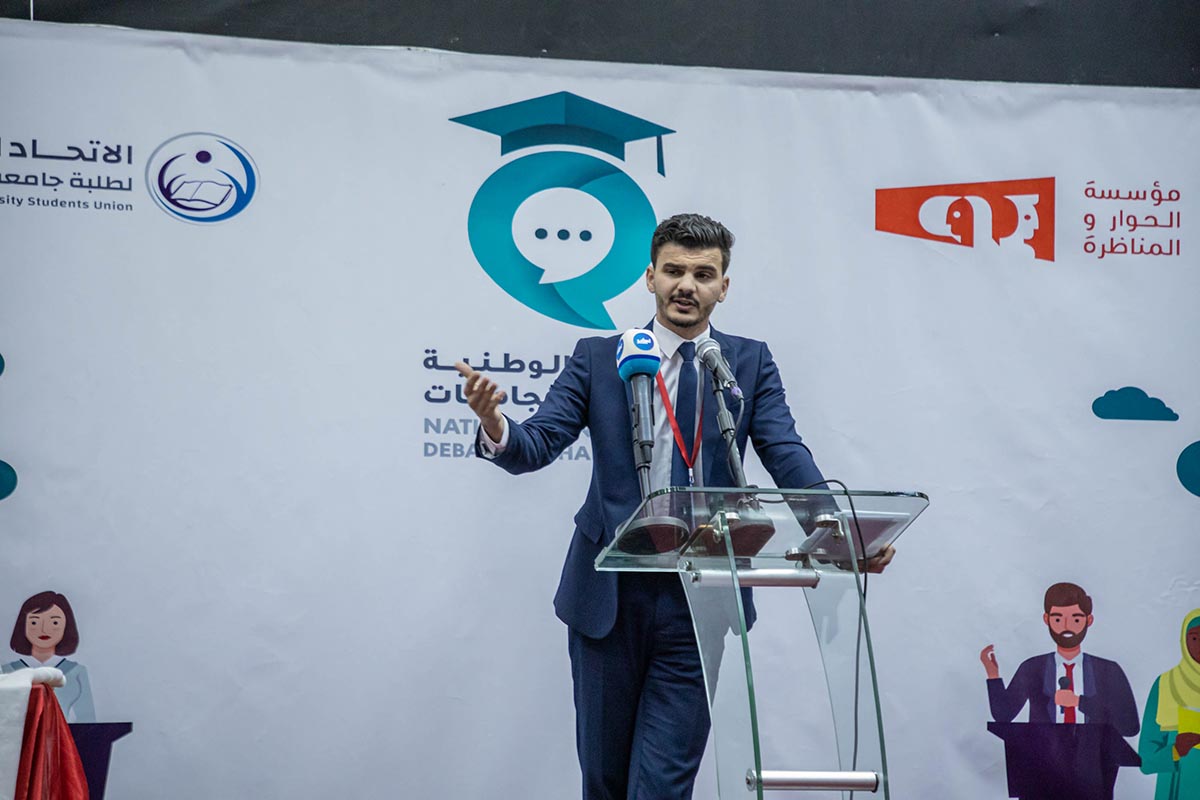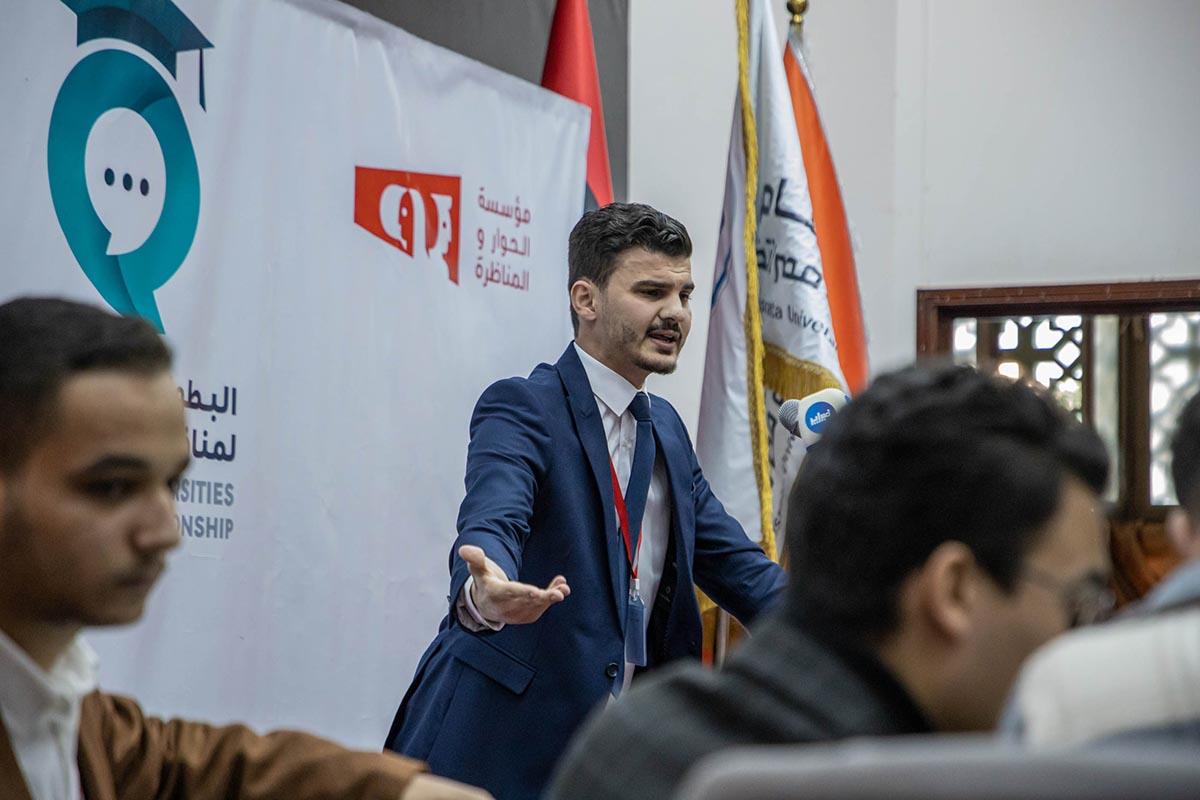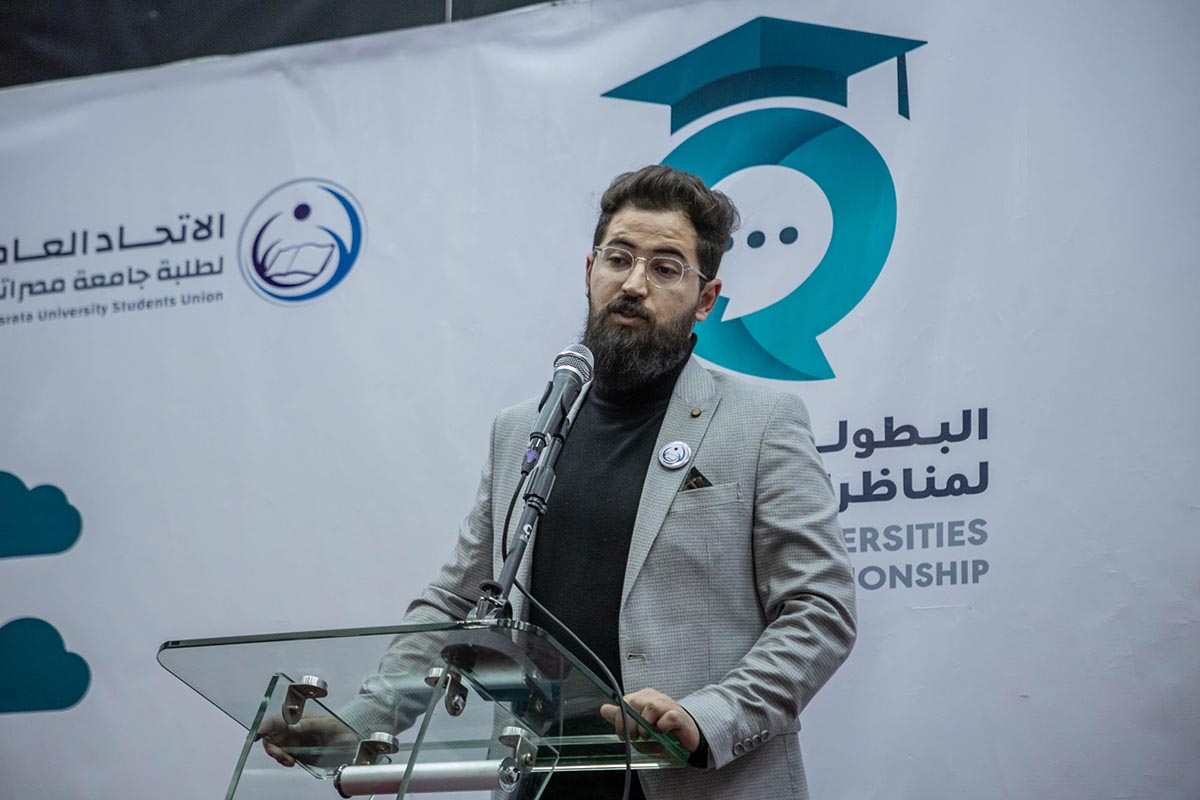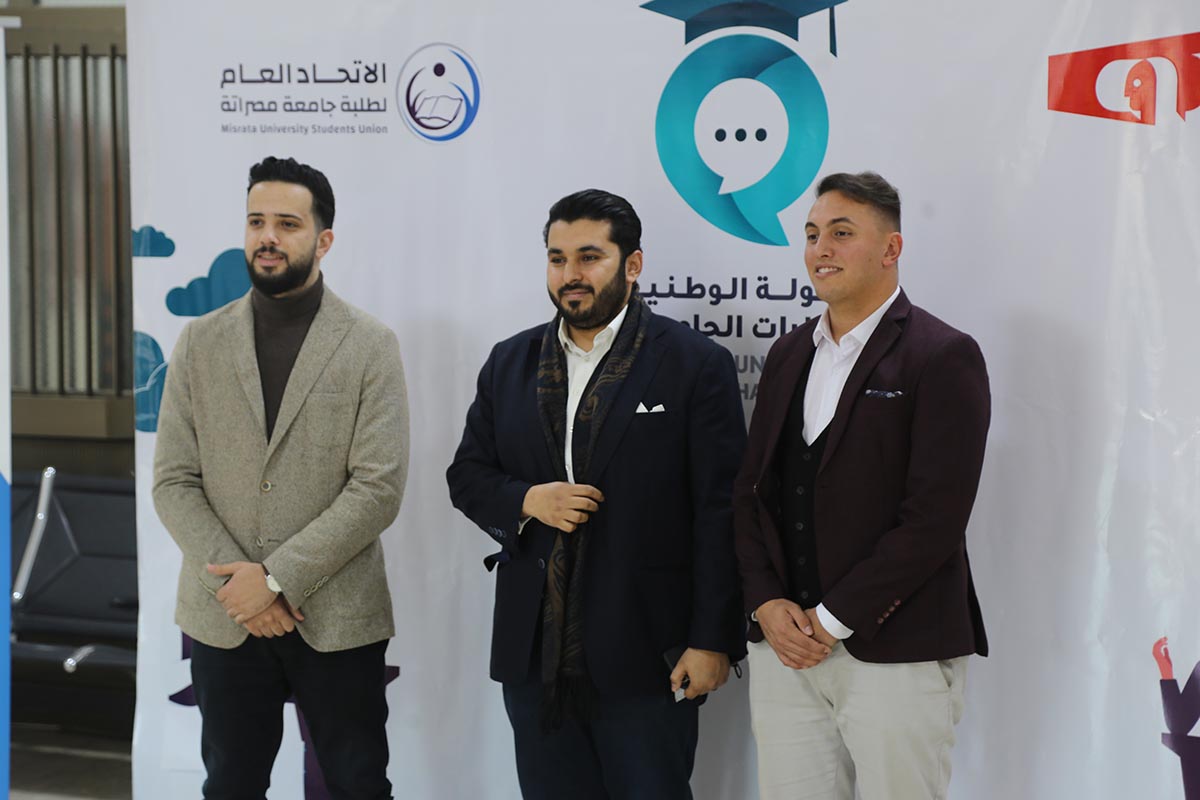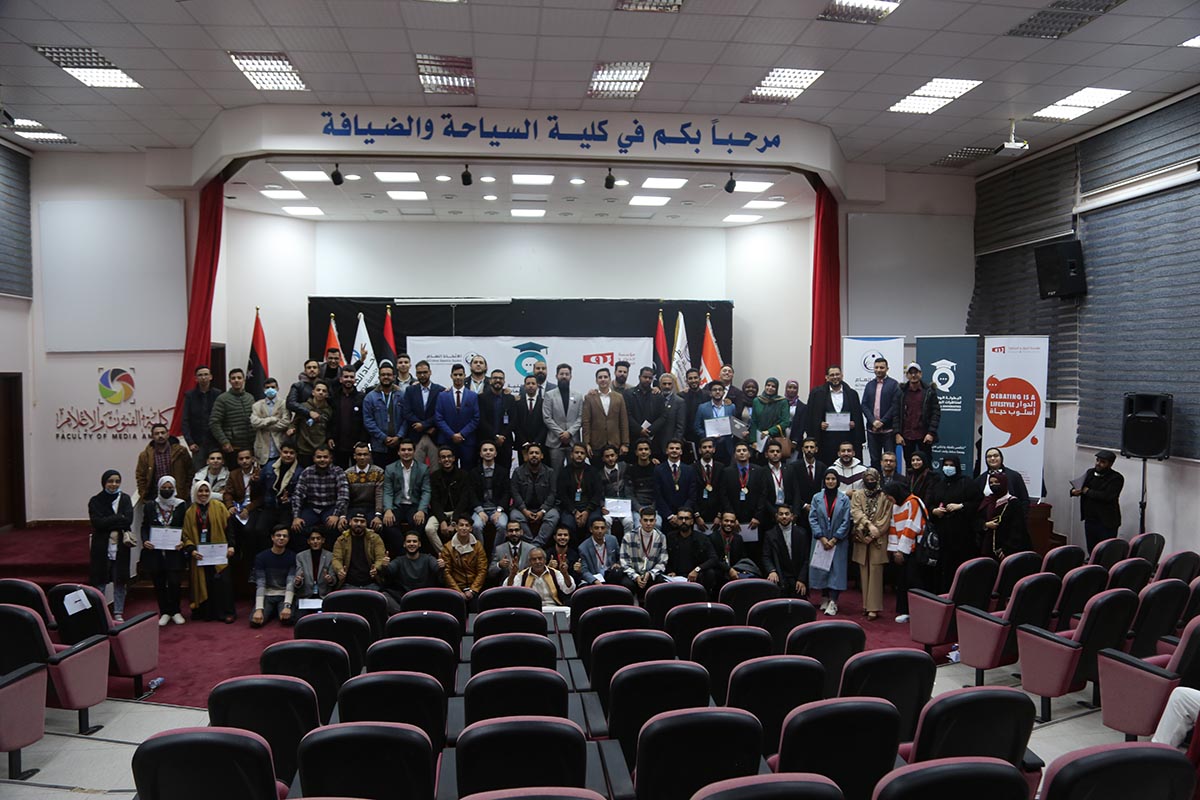 Photos illustrating the atmosphere of the NUDC finals
The teams and speakers who ranked first were honored according to the following tables:
Here is the table of the top four ranked teams:
Tripoli University
Misrata University
Al-Mergib University
Gharyan University