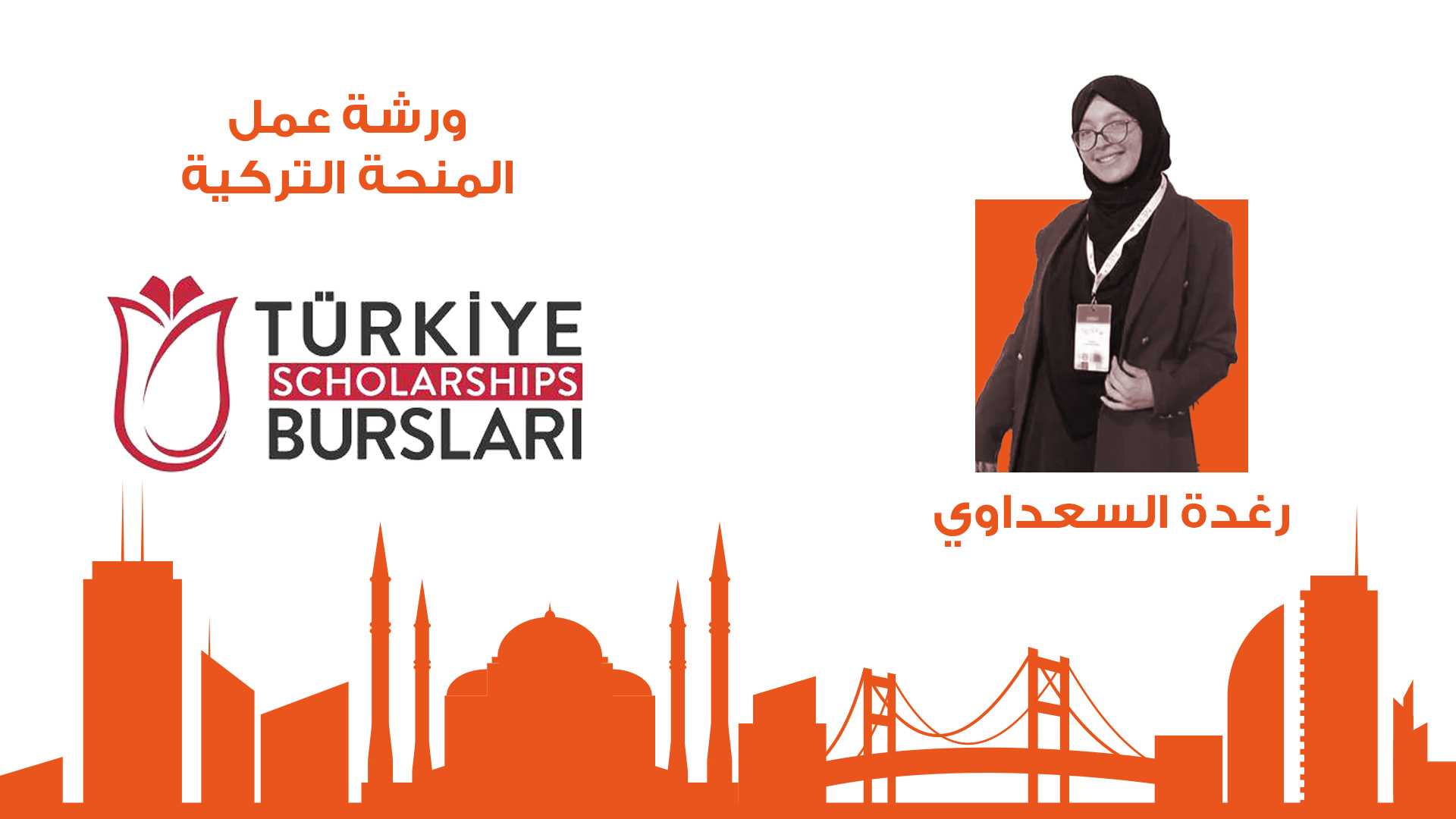 Registration Form Below
The Turkish Scholarship is an ideal opportunity for students who wish to pursue their higher education in Turkey. On this occasion, as accepted students embark on a new journey in their academic and professional lives, the Dialogue & Debate Association offers a workshop that provides a comprehensive explanation of the Turkish Scholarship. It covers its definition, benefits, application process, and required conditions. The workshop will provide an overview of recognized Turkish universities and shed light on the lives of international students in Turkey. Additionally, it will emphasize the importance of the Turkish language for interaction and integration within the academic community. The workshop will be held at the headquarters of the Dialogue & Debate Association, located on Al-Kishaf Street (known as Passport Street) in the center of Misrata, opposite Beirut Photography Studio (location on maps), on the upcoming Tuesday, September 5th.
Workshop Overview
This interactive workshop will cover the following:
– What is the Turkish Scholarship?
– Scholarship services
– Application process
– Application requirements
– Application deadlines
– Turkish universities
– Student life in Turkey
– Turkish language
The workshop will be conducted by Raghad Al-Hussein Al-Saadawi, a student at Istanbul Turkish University, and will feature the participation of student Abdulmalik Hanqah, who will share his study experience.
Details in Brief
Timings
From 4:00 PM to 8:00 PM
Dates
Tuesday, September 5th
Location
Dialogue & Debate Association, Passport Street, opposite Beirut Photography Studio
Registration Method
Through filling out the form below (limited seats available)
Target Audience
Students aspiring to obtain the scholarship, including high school, university, and graduate students
Register Now
Fill out the form and reserve your seat. **Those who complete the registration and are accepted will be contacted via WhatsApp.